Of course, if you know me, I'm never actually wordless. So this is fewer-than-normal Word Wednesday? These pics are from my Seattle trip last month with Microsoft.  The kids were wanting to know what I was going to be doing when I was away and instead of bringing a toy from all 3 of them as they wanted, we decided I'd just bring one little Minion with me and I promised to take many photos of the Minion exploring Seattle.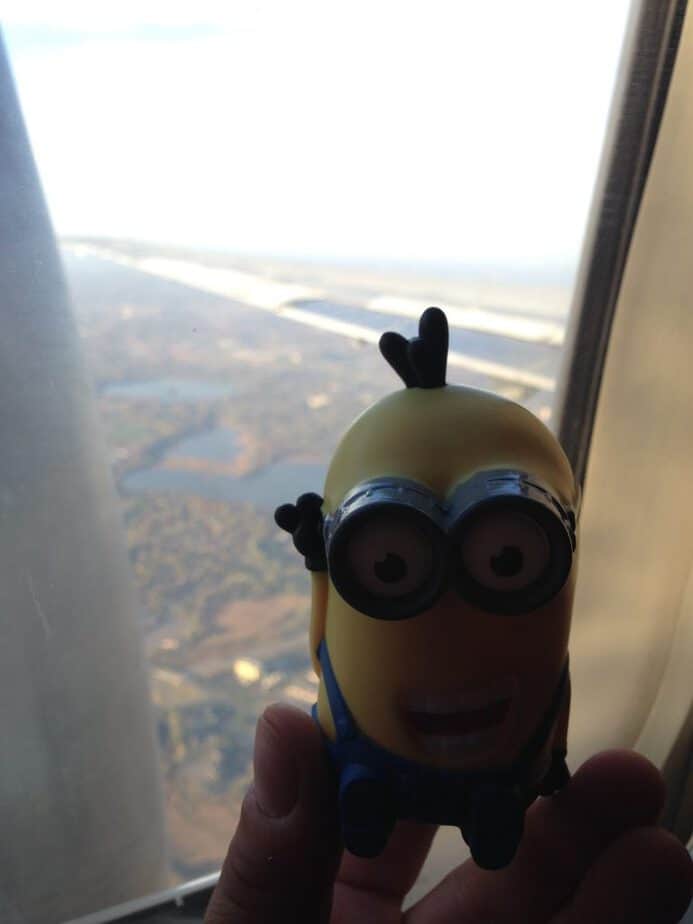 I'm pretty sure my seat mates at 5am thought I was all kinds of weird.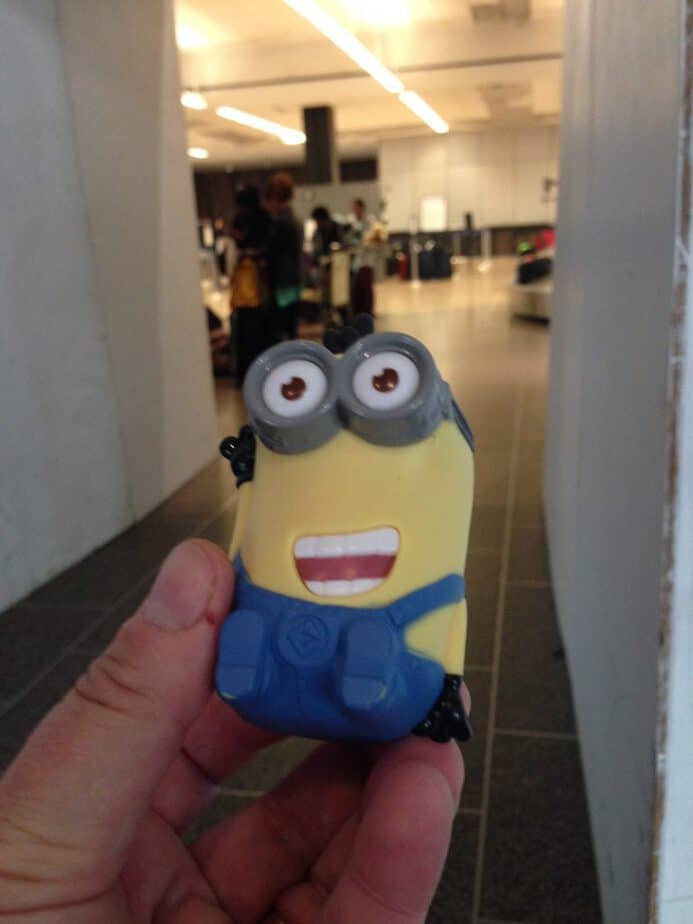 Here he is in the Seattle airport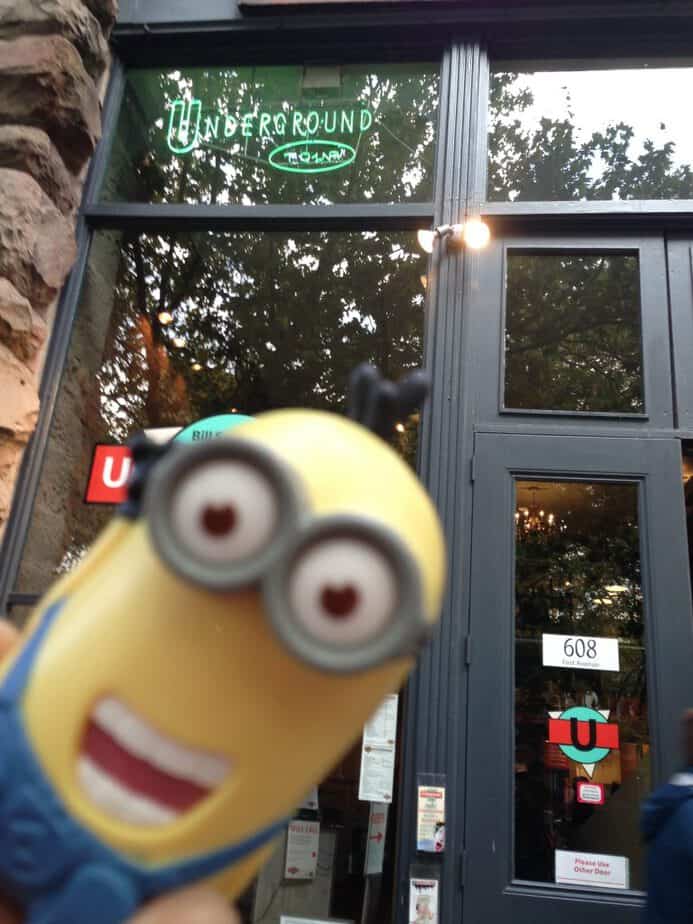 After we had some lunch and met with all of the nice Microsoft and Windows PR peeps, we went to explore Seattle underground at BILL SPEIDEL'S UNDERGROUND TOUR .  Being from New England, I don't know a lot about the history of Seattle- it's just not in all of our texts in school, etc.  So I was learning so much on the tour. But also- it's fun, and a really cool way to see the city and literally see behind (and under) the scenes.  Our guide was Kari (I think that is how you spell it) so if you get her for a guide, tell her she's fabulous and remembered all the way in CT!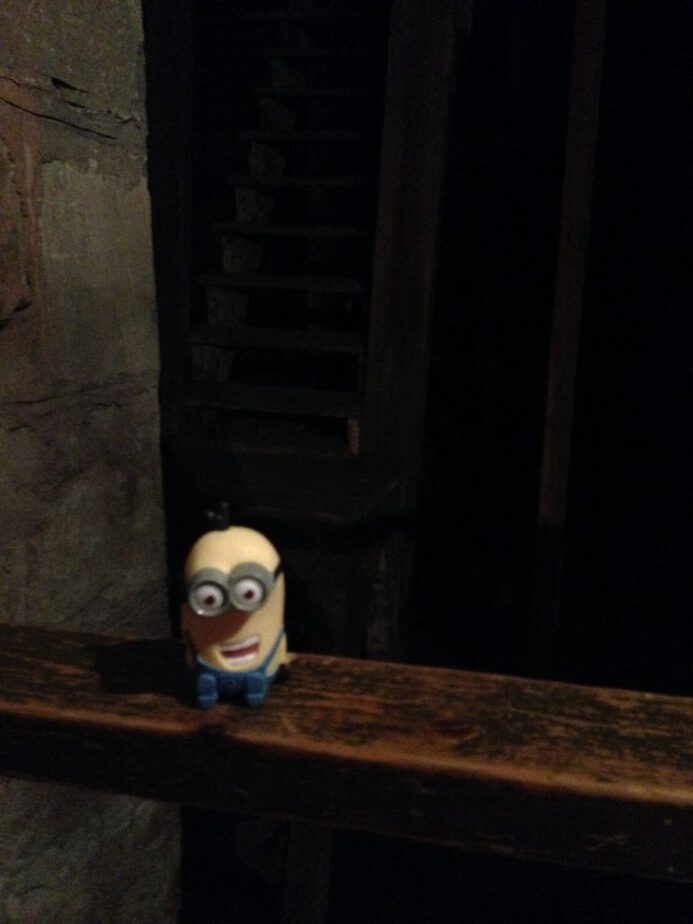 There are many who have seen ghosts behind where Minion is sitting.  We did not- at least in this picture.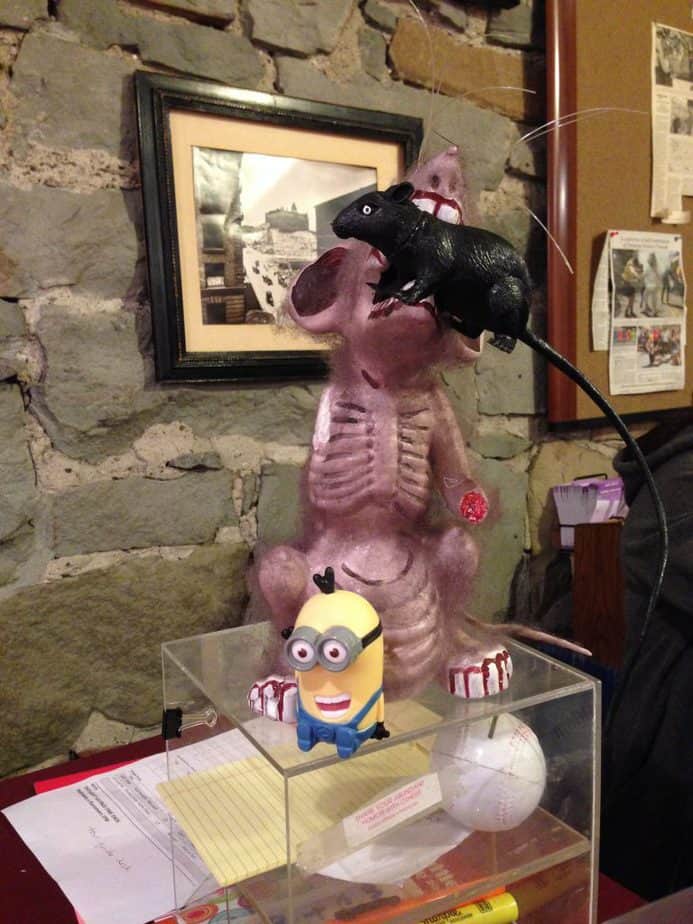 Minion and I were happy this was the ONLY rat we saw at the Underground Tour!
We also got to explore Windows 8.1 when we were in Seattle.  You'll be happy to know that there ARE Minion apps.  Many of them.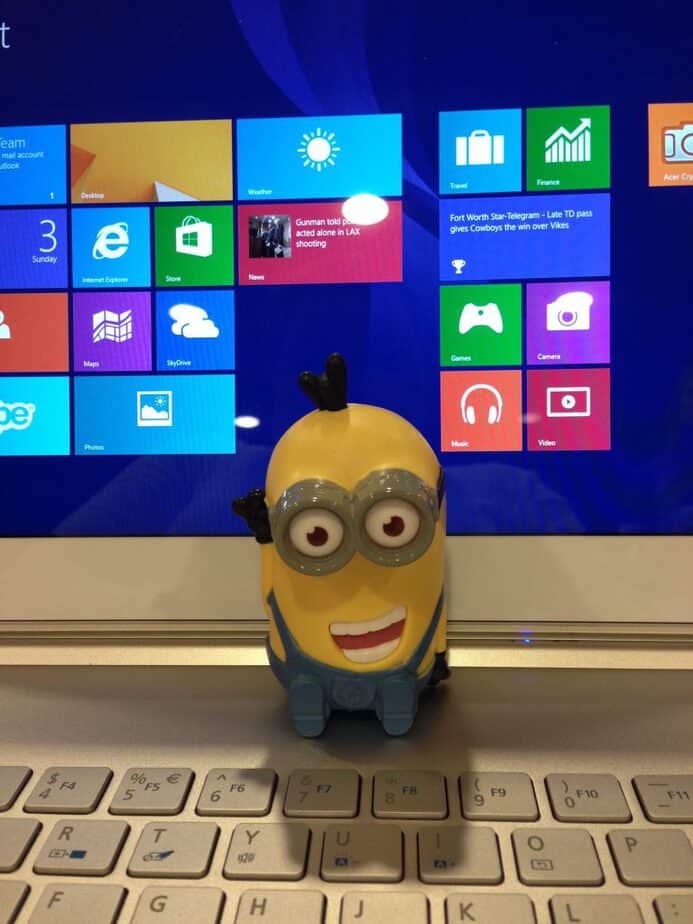 Once we learned about Windows 8.1 a bit more, we got to play with some of the newer Windows Phones.  By play with, I mean we got to see things in Seattle and take lots of photos.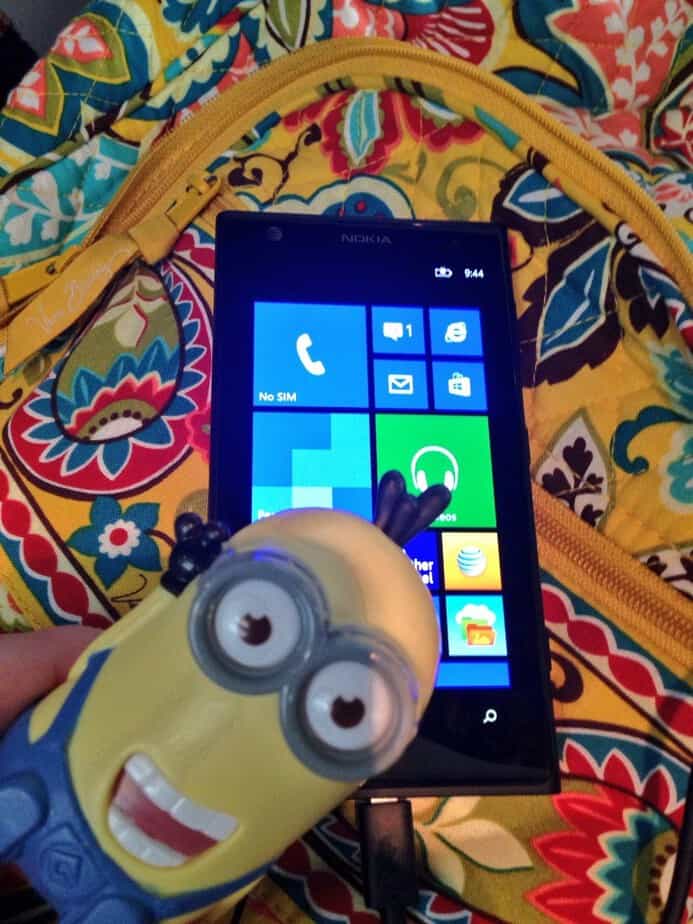 First stop? Chihuly Garden and Glass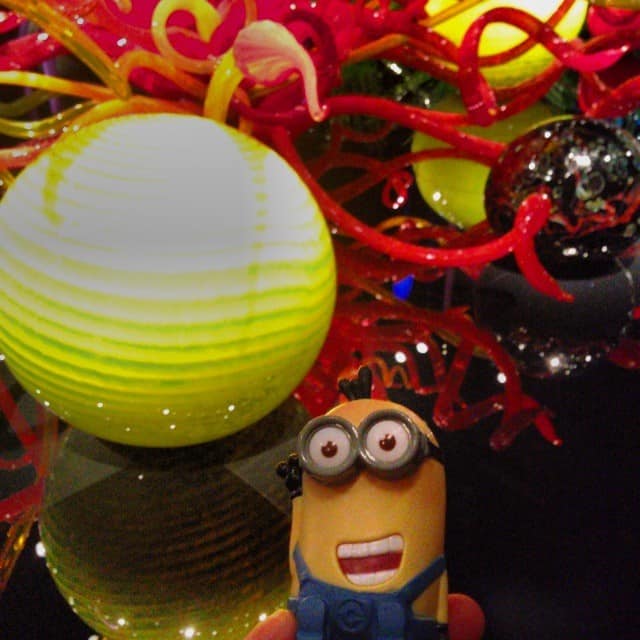 The Chihuly museum was amazing.  Just breathtaking- and it blew my mind that this was all from glass.  Definitely a must-see for you if you head to Seattle.  They also have a delightful cafe in the museum with amazing dishes and there are many of Chihuly's collections on display. DELICIOUS food.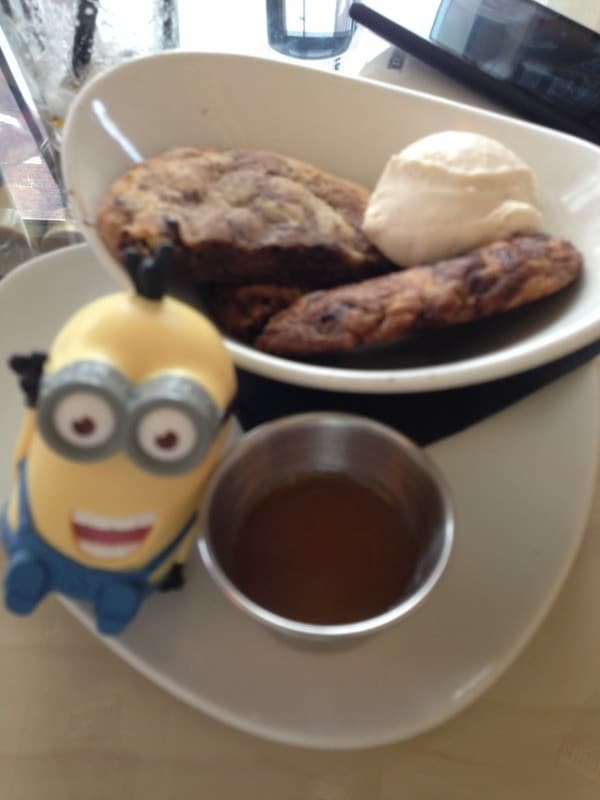 That's a warm, gooey chocolate chip cookie with bourbon and caramel sauce.  This I was served after a pear ravioli that was over the moon good.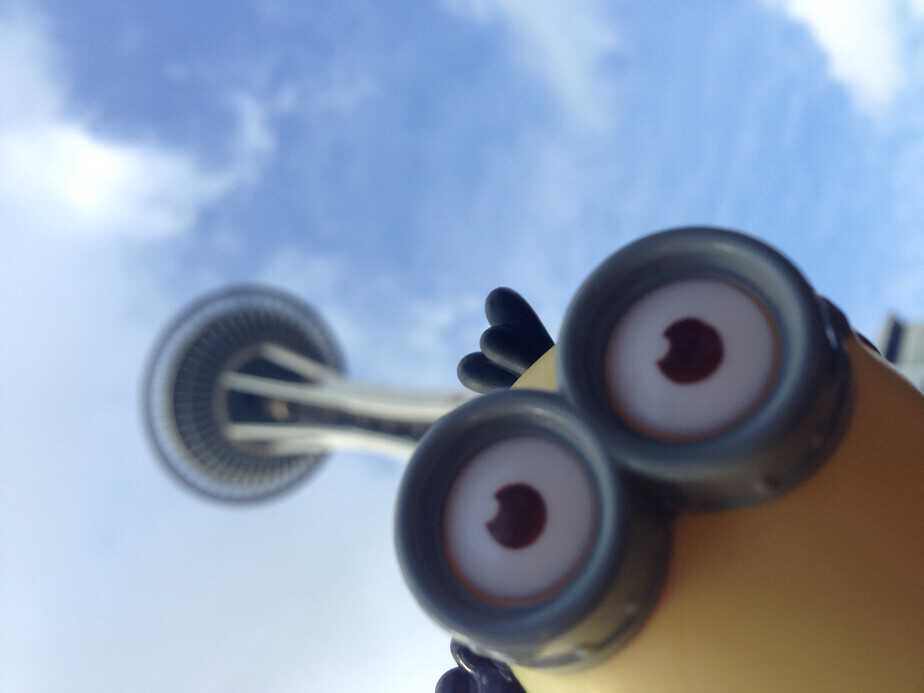 Next we got to see the Space Needle!  Which happens to be just  next door to Chihuly Garden and Glass.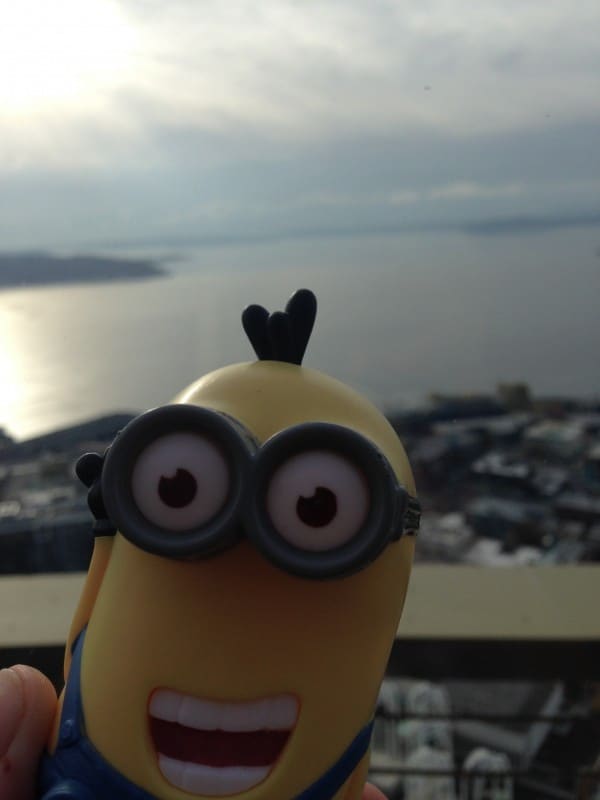 After the Space Needle, we headed over for a tour of the ever-famous Pike Place Market.  On the way to meet our Tour Guides, we met with the most disgusting landmark I've seen and it was so grossly fascinating!! The Gum Wall. Have you heard of it? GERMS!! But really kind of cool to see.  Seriously. Just don't touch it.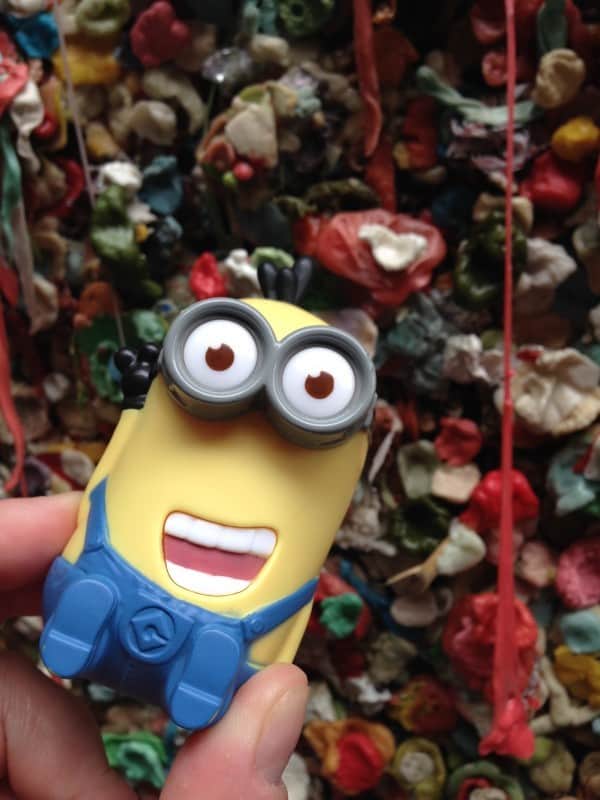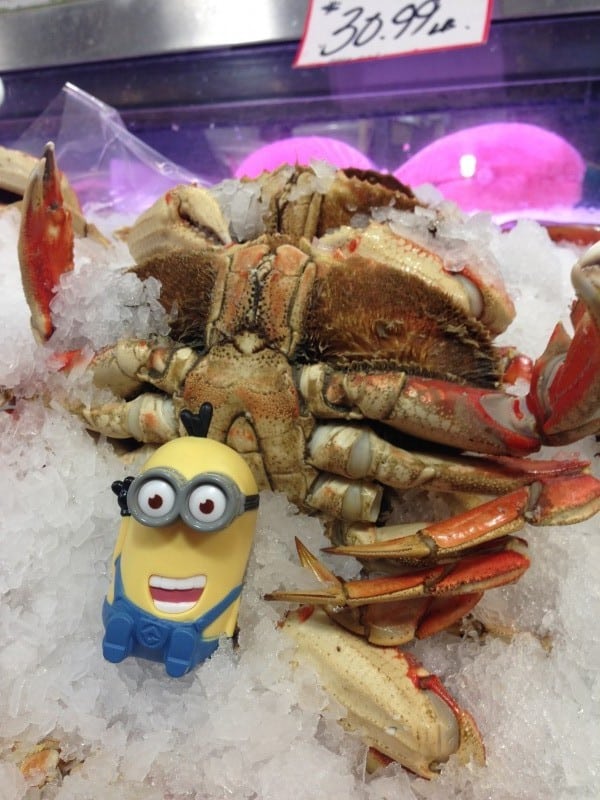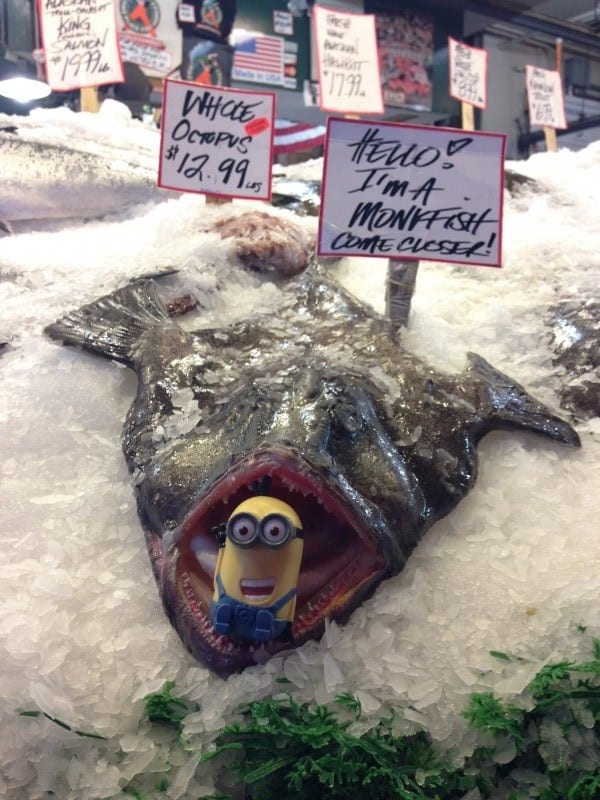 Have you been to Seattle? What were your favorite places to go?