I'm camping with all of the Girl Scouts in our town this weekend.  We leave Friday, come home Sunday.  The following Friday, I leave to go visit Mount Vernon for a media trip.  Fun? Yes. Exciting? Yes.  At least…. once I'm done packing. You see, I have historically had a reputation as an over-packer. I'm not too proud to admit it.
One quick and sure-fire way to ruin a vacation is to not pack properly.  There's nothing like getting to your destination, and finding that you don't have everything that you need. That's why I've put together a few tips on packing that can guarantee you have the basics each and every time.
 5 Packing Tips You Can't Afford to Miss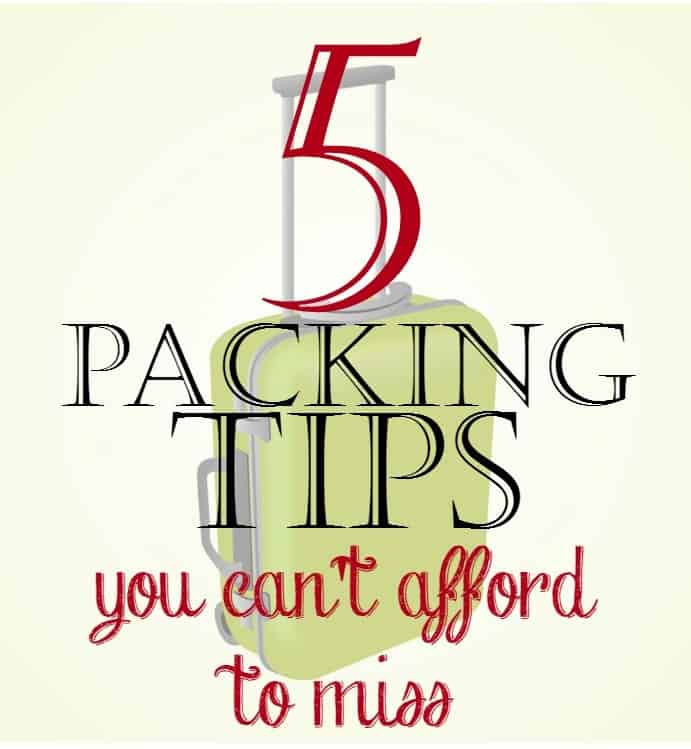 1.)   Mix and Match Outfits: When packing, space is of the essence. It can be hard to decide what exactly you may need, and anticipate for each and every activity on your trip. I've learned to pack clothing that is versatile, and can be easily switched up. I may pack a little black dress, for instance, that can be worn by itself for a night on the town; or paired with a blazer for a more professional look.
2.)   Keep "vacation toiletries" separate from regular toiletries:  Toothbrushes, mouthwashes, bath soap… all the most common things to be left behind when traveling. That's why I keep a Ziploc bag of these essential items just for traveling. Not only does this help to not leave anything at home, it eliminates me forgetting my favorite shower gel in the shower at the hotel (something I've regretted doing time and time again).
3.)   Don't Assume: Don't ever assume that the hotel will have the essential items you need for your trip. If you know your clothing will need ironing, just pack an iron. If you'll need to blow dry your hair, take a blow dryer! Lots of times the items at the hotel, if they have them, aren't of the same caliber as the ones we're used to. Trying to knock the wrinkles out of your slacks may turn out to be a much more tricky task with the small travel iron at the hotel!
4.)   Expect the unexpected: ALWAYS plan for the unexpected lady surprises. This means extra underclothes, and Carefree pads. I can't stress enough the importance of this! I've been caught of guard, and had to resign to buying some very expense and overpriced off brand feminine products from the hotel gift shop. Now, I never forget my Carefree! (This also applies for all outings. I was caught quite by surprise at Fenway Park last month and upon finding nothing for sale in bathrooms, had to ask three strangers, which in itself was embarassing, although they had none- I did find out you can get some supplies at the First Aid Station).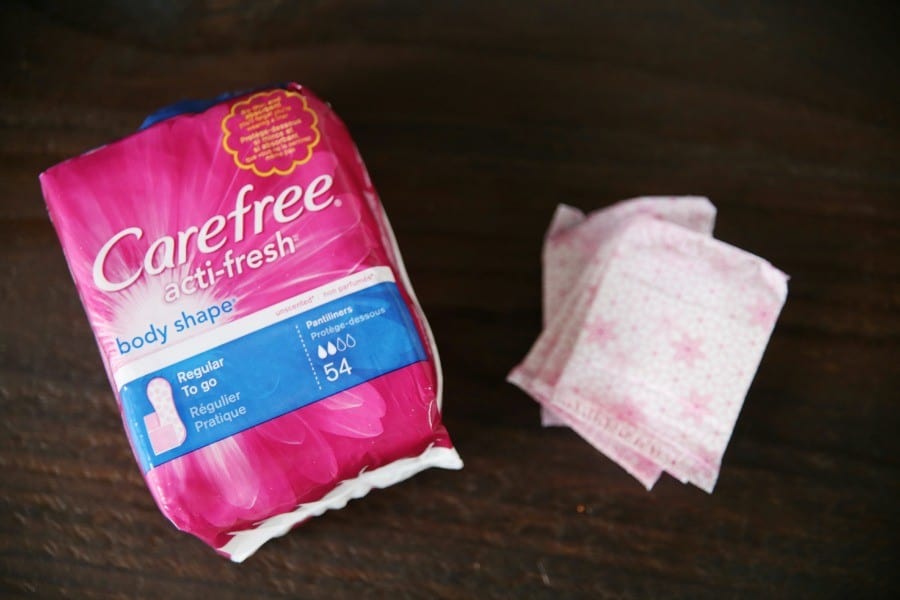 5.)   Roll, not fold:  A little extra suitcase room can go a long way. Rolling your clothes, when possible, rather than folding leaves you with a lot more open room for your items. This also keeps the close tight and compact, allowing for less wrinkles during travel!
The most important part about traveling is to have fun! Following the tips above will leave you spending less time stressing about your bag, and more time enjoying your vacation!

So soft, so thin, so absorbent. Carefree® Acti-Fresh® daily liners leave you feeling nothing but fresh. Get $0.50 off any Carefree product at http://www.carefreeliners.com/carefree-coupons-offers.
 What are your packing tips?
Disclosure: Compensation was provided by Energizer Personal Care via Glam Media.  The opinions expressed herein are those of the author and are not indicative of the opinions or positions of Energizer Personal Care.
n the rights to this image