These darling Chocolate Dipped Marshmallow Pops are a darling treat to pass out to your Valentine or Valentine's this year.  I love the pretty, sparkly finish that the colored sugar gives them.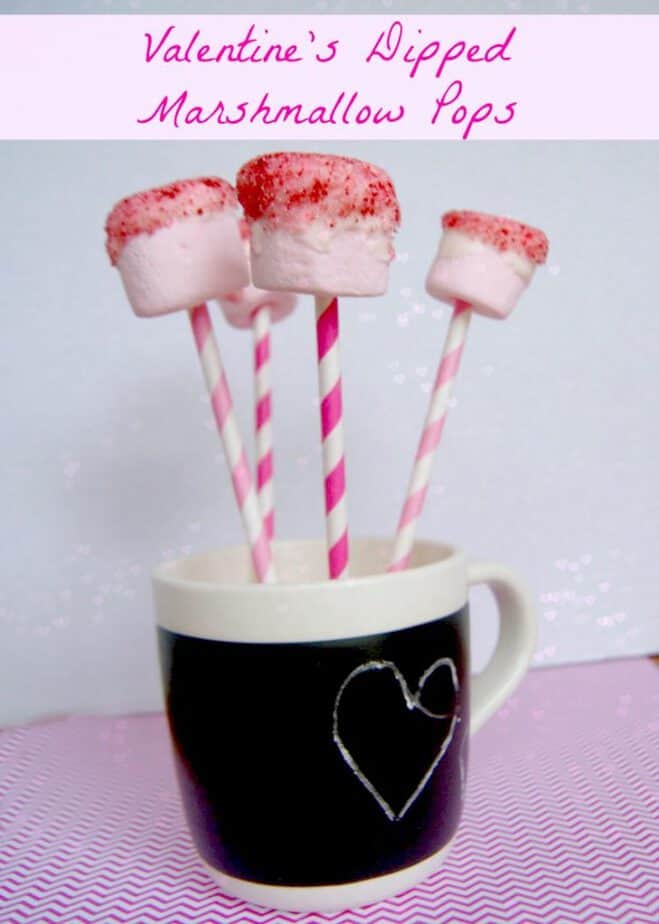 They are simple and fun to do, making it a great project for even the littlest ones to help you with. Set up your Marshmallow Pop making supplies in an assembly line fashion  and you can have dozens ready to go in no time!  Place in a clear cellophane bag tied with a ribbon or serve on a pretty festive tray for a Valentine's party.   These are a great alternative to store bought treats for you child's class and  the colors can be changed up to  make them more "manly".  Don't forget your hair dresser, mailman, or dog groomer while your passing out these sweet thinking of yous!
Ingredients
Large Strawberry Marshmallows
White Melting Chocolate
Sugar
Food Coloring (I found easy to get natural food coloring!)
Waxed Paper
Instructions:
Lay out a large piece of waxed paper to set marshmallows on.
Melt chocolate in a heat safe dish in microwave for 15 seconds at a time,stirring between each round- otherwise you can melt in a double broiler.
To make the chocolate smoother for dipping -stir in 1 tsp. of vegetable oil after melting.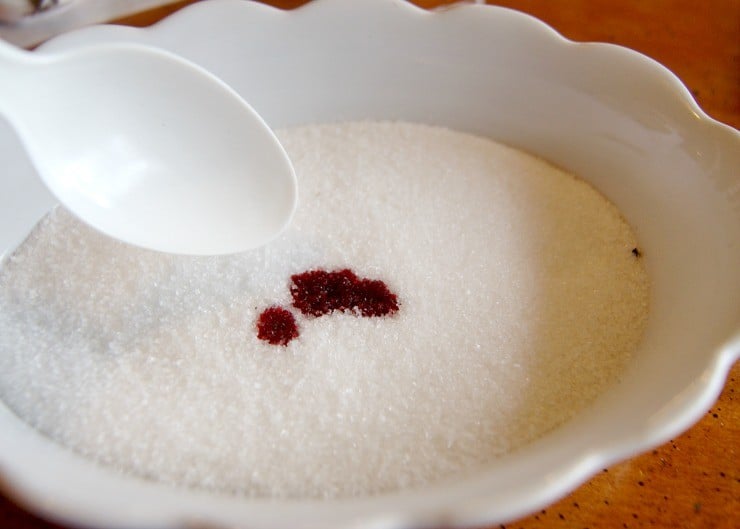 Place about ¼ cup of sugar in a shallow dish, add 1-2 drops of pink or red food coloring and stir well, adding  color until desired color is reached- a little bit goes a long way.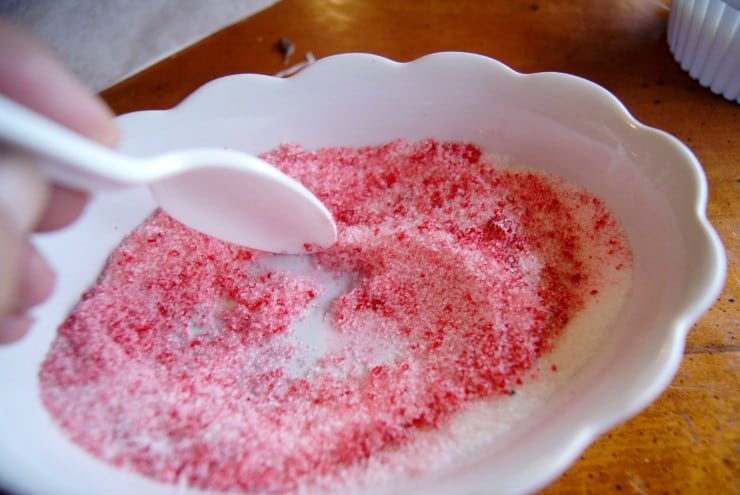 Skewer your marshmallows with the paper straw, not quite poking through the opposite side.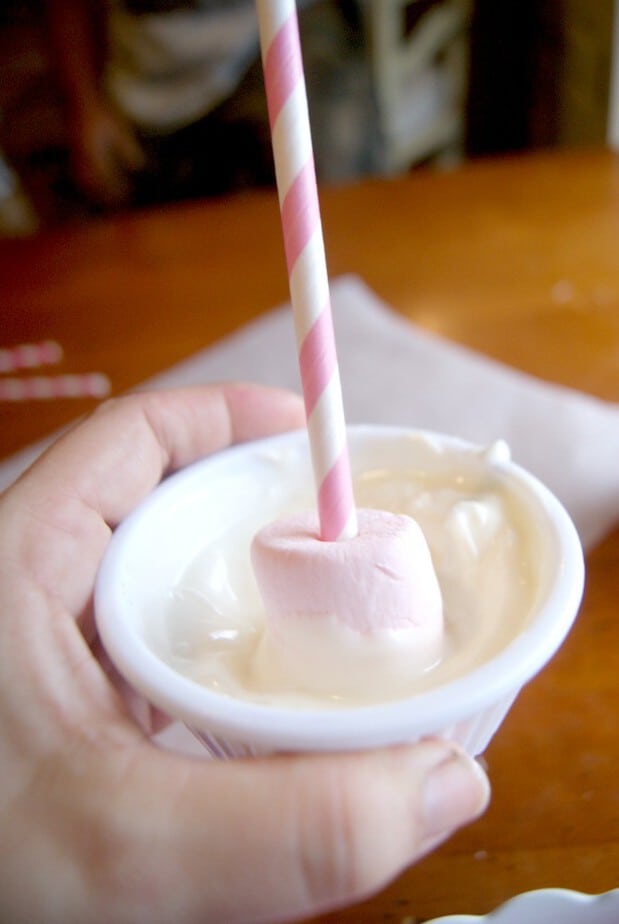 Use the straw like a handle and dip marshmallow in melted chocolate, gently shake off the excess.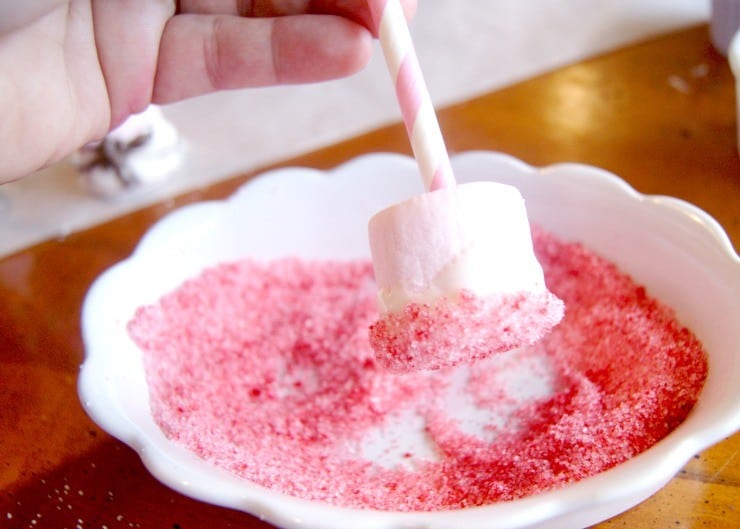 While chocolate is still wet, dip marshmallow in colored sugar.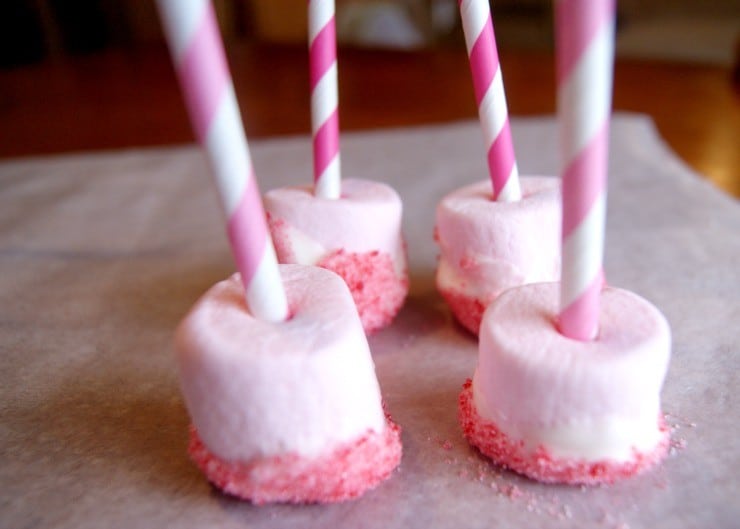 Place on waxed paper to allow chocolate to set.
Store in an airtight container or bag.
Google+ Comments