This is a sponsored post about fun and crunchy snack ideas.  We're in full fall mode here at our house- soccer, dance, gymnastics, and school, and when my kids get home from school they are HUNGRY.  My little one is home at 11:45 so she has her "after school snack" as a lunch…but she's been eyeing these mini tacos we found at the store last week and wanted to have a big kid snack.  The compromise?  José Olé Mini Tacos for lunch with apple smiles and a cheese  stick.   We are very excited to give the Nacho Bites a try because we are loving the mini tacos!   The Nacho Bites are fun and full of crunch, cheese and chicken- and are sure to fill those hungry bellies after a long day of school.  We do family movie nights on Fridays and the big kids and my husband and I have also been thinking these would make a fun movie snack too.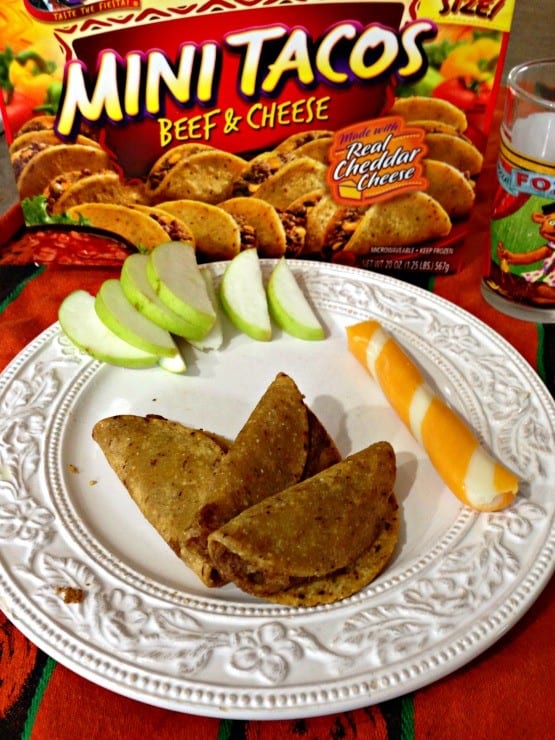 The Mini Tacos from Jose Ole are SO good, and a fun size that holds the taco in and keeps that ever-important crunch. Great for on the go or at home. Easy to hold for the littler kids in your life, too.
The new José Olé Nacho Bites can satiate your tweens' and teens' after school, sports, anytime hunger! Not only that, but you can print a $1 coupon  for Jose Ole products- hungry appetites mean higher grocery bills, right? So saving where you can is key! You can also learn more about the entire line of products on the site.
José Olé Nacho Bites feature tender chunks of real chicken, melted cheese and authentic seasoning in a crispy corn tortilla. You get that chicken, cheese and crunch in EVERY bite.  In a house full of crunch lovers, this is very important!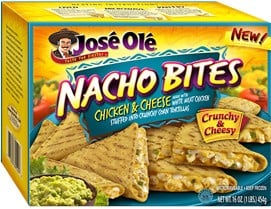 What I like about the Nacho Bites (and Mini Tacos) is that they are fun, easy to grab and prepare, and portable.  No need for a spoon or fork, and they are easy to feed a crowd.  We brought some of the mini tacos for my daughter to snack on at her soccer jamboree over the weekend- several friends were very curious about her snack and wanted to try some.  Needless to say, they went fast.  It's not an every day kind of snack, but on occasion?  Absolutely.  Fun, quick and easy, and they keep a good crunch.  These are the LEAST messy nachos ever without sacrificing the crunch!
Of course, having fun snacks that are so easy to bring places may result in food being played with- check out the pic of a Nacho Bite turned table football on the Jose Ole Facebook page!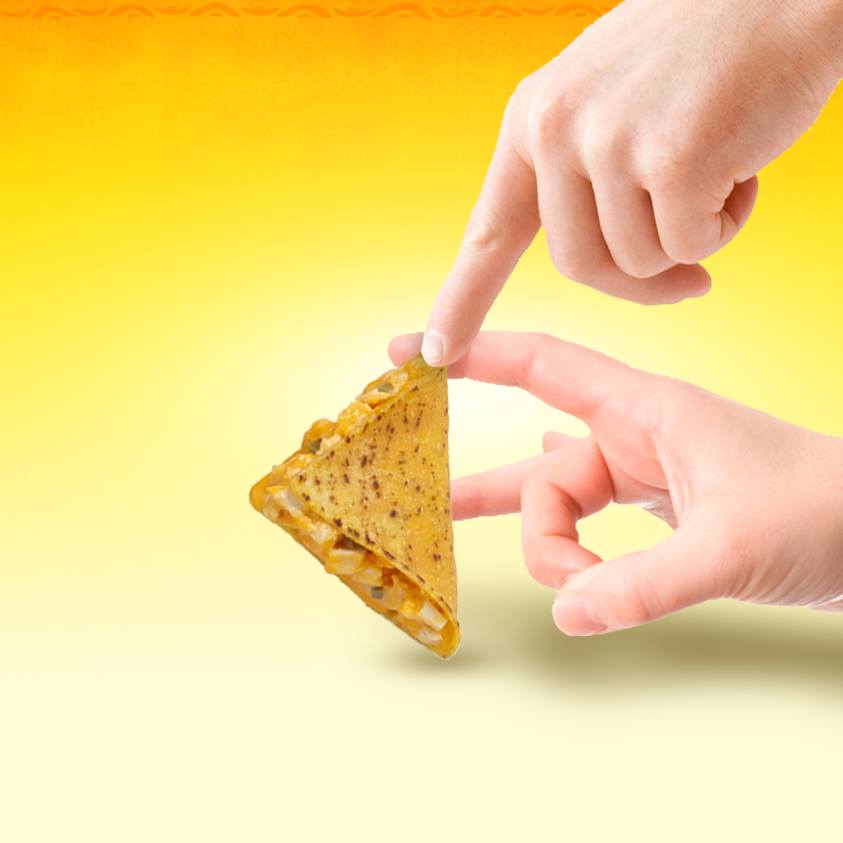 Be sure to "Like" Jose Ole on Facebook to stay up to date with their products and specials!
Along with the Nacho Bites and Mini Tacos, our fave crunchy snack ideas: carrot sticks, bell pepper slices, apples, and popcorn.
This blog post is part of a paid SocialMoms and José Olé blogging program. The opinions and ideas expressed here are my own.