Here's a fun new Halloween Treat Recipe I came up with.  It's easy and quick to make, plus it's super festive (and so yummy).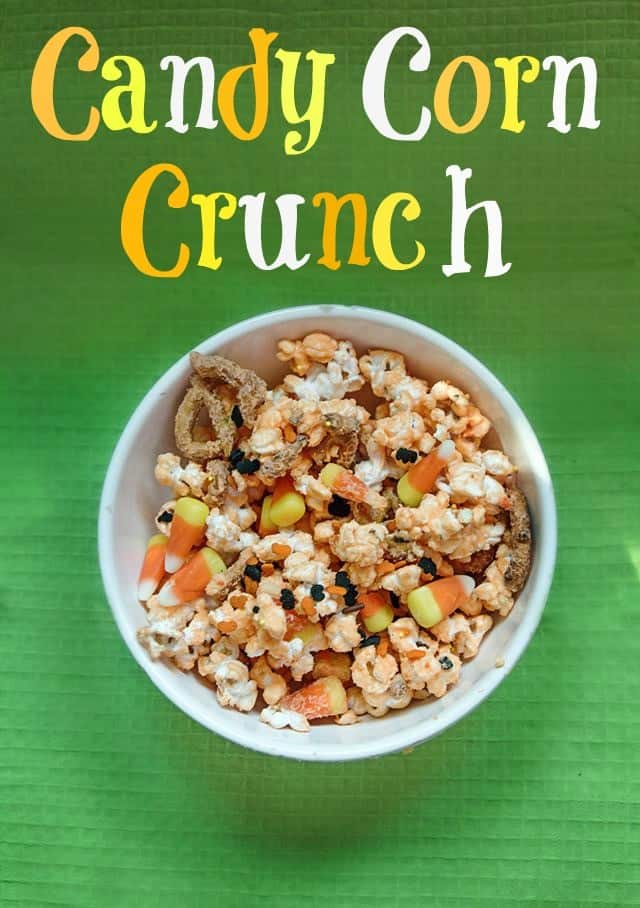 What you need to make Candy Corn Crunch:
Plain  Popcorn (If you buy the microwave kind, you want the natural) , popped, kernels removed
2 cups pretzels, broken
1 bag Wilton Candy Melts (I used Orange)
Halloween-themed Sprinkles/Shots/Jimmies
Candy Corn (small bag)
Place popcorn and broken pretzels into large mixing bowl.
Melt the Wilton melts in microwave in 20 second intervals (usually a minute or less. I stir with a spatula in between)
Pour melted candies over the popcorn and pretzels and mix until coated.  You can also do this on a large piece of parchment paper.  A note- this really mixes best when done by hand. It gets messy.
After the popcorn and pretzels are coated, add your sprinkles and candy corn and mix just a bit to get everything blended.  Let "dry" for about half an hour and seal in airtight container.
In airtight container, this crunch mix will last a week to 10 days.
Happy Halloween!
Google+ Comments