This post brought to you by Kaeng Raeng. All opinions are 100% mine.
I've been hearing and reading about cleanses and detox programs for a while. It seems like especially the past few months, I've been seeing more and more (and more!) about cleanses and how great they make you feel. A friend of mine just finished an 11 day cleanse. She's dedicated. I've been curious about trying a cleanse for a while, so when I had the chance to try the Kaeng Raeng cleanse, I kind of took it as a sign. Kaeng Raeng is affordable and convenient, two things I'm always happy to have, and I don't have to fast when I'm doing it. Signs were pointing to YES BRETT IT'S TIME!
Why this brand?
Kaeng Raeng 3 day cleanse is an all natural, nutritional meal replacement cleanse program that is vegan, gluten free, soy free, caffeine free, and free from artificial flavors and colors, sweeteners, preservatives, laxatives or stimulants.
To do the cleanse, simply mix one meal replacement pouch with 24oz of cold liquid 3 times per day at mealtime for a 32oz smoothie that is packed with 15g of protein and 12g of fiber. Users are encouraged to supplement the smoothies with raw fruits and vegetables. No fasting, no starving yourself!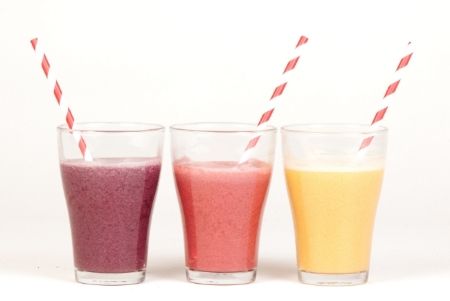 I can cleanse and still have lots and lots of raw fruits and veggies (which is how I prefer almost all of my fruits and veggies anyway). There aren't artificial ingredients, no laxatives, and no stimulants. It seems kind of counter-intuitive to me to use artificial ingredients for a cleanse, but what do I know? I'm a first timer. I'll stick with non-artificial pleaseandthankyou.
I've started exercising again. I've been wearing my FitBit Flex and just wearing it makes me compete with my self from the previous day and I've noticed I'm doing more and more all the time.
And now it's time.
Today is the day.
Today I begin my cleanse.
Mornings in particular are hectic here. They might be less hectic if I got up before the kids but since they get up before 6 am, well, I love my bed and love my pillows. So hectic it is! That means I'm rushing to get us all out the door and as such, I did a quick on the go version of my drink!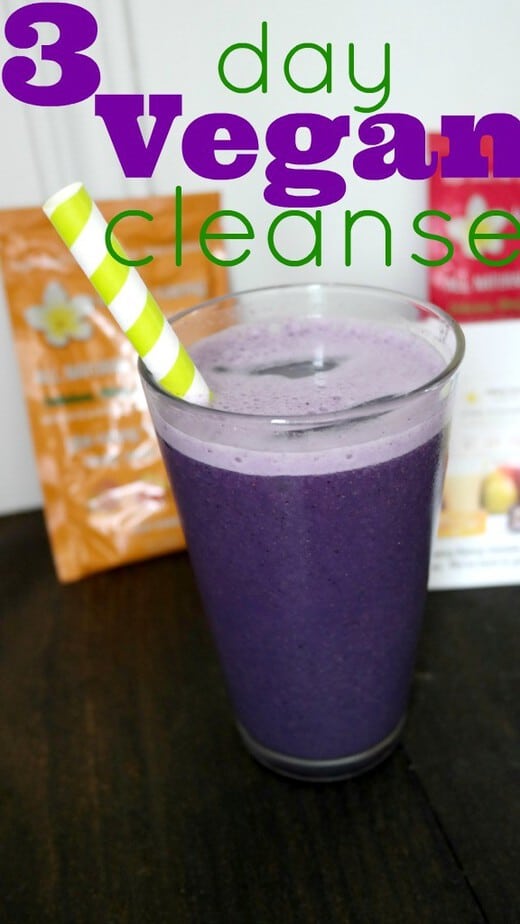 I did 1/2 cup apple juice
1 cup frozen blueberries
1 packet of Kaeng Raeng
24 oz icy cold water
I tossed them all into a blender and voila! My morning can begin!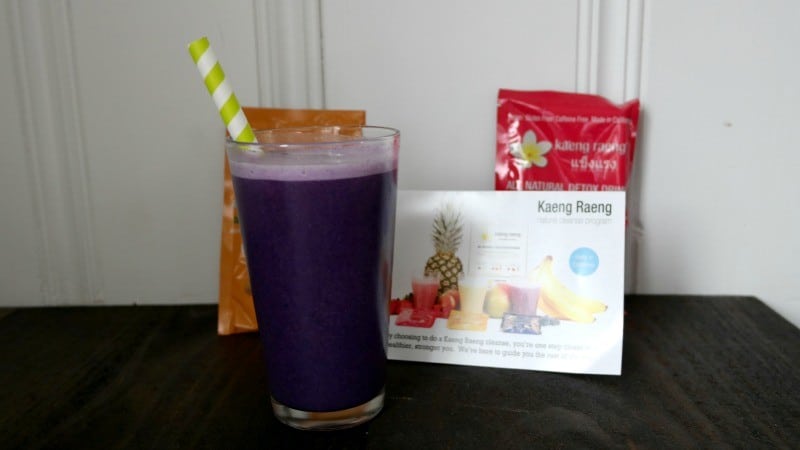 You can purchase Kaeng Raeng on Amazon and Select Whole Foods Markets. Users who leave a review with their experience on Amazon.com receive a coupon for 15% off their next order at www.kaengraeng.com.
Kaeng Raeng was made with YOU in mind. It comes in 3-day or 6-day programs in three different levels: Beginner (for first time users), Veteran (for those who have done at least one cleanse), and Master (you know who you are). Kaeng Raeng is also available as soy free. Don't know what level is for you, you can take a quiz!

We're giving away one swag bag to a reader. Just comment why YOU want to try a vegan cleanse.
For an optional entry, Like Kaeng Raeng on Facebook.
Can't wait? use code: ThisMamaLoves10 to save!
expires 7/8/2014