I participated in a campaign on behalf of Mom Central Consulting for Welch's "Share what's good" photo contest. I received a promotional item as a thank you for participating. Welch's believes in the magic of "kitchen table" moments, and has been helping families enjoy them for generations. I'm also a believer in everyday moments being memorable, and those end up being the memories that my family shares again and again.
 Even this weekend, we were eating dinner Friday night, our big "10th wedding anniversary" dinner which was supposed to be a weekend away, which is a day and time TBD, and since I've been sick and feeling miserable a week, not even a dinner out- we had take out, and the kids were singing happy birthday to our wedding…over and over…and then my six year old looks up and says to us, "I'm so glad you have a happy anniver-city today, mom and dad, because if you didn't have one we couldn't have our family!" In the midst of dinner, and mommy sitting with a box of tissues next to me and two in hand, the meaning of our anniversary struck my little guy.  Plus, how cute is anniver-city? I'll never wish anyone a normal anniversary again!!  My only regret is that I didn't think to grab the video camera while they were singing. I might have gotten my little guy's sweet comment on film!!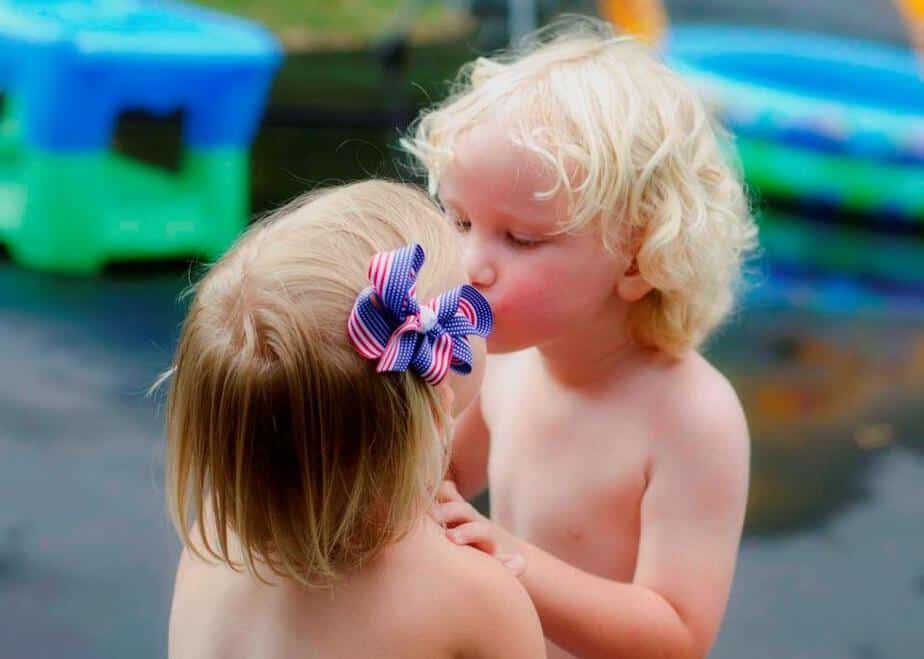 These two little cuties had a "Share What's Good" moment – they've had many, actually- they've known one another since A was 6 months and my little girl wasn't even yet born!!  It's all of the little, impromptu moments that seem to make the biggest impression.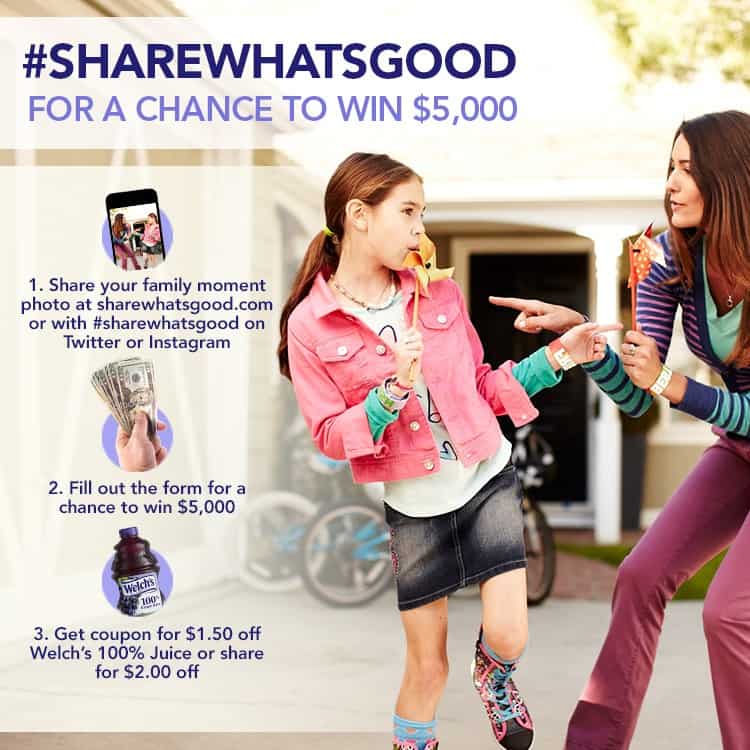 Welch's has launched the "Share Your Moments" photo contest! From now until 10/25/13, simply upload a photo of your favorite family moment for a chance to win $5,000! While there is only one grand prize, everyone who enters will get a $1.50 coupon for Welch's 100% Grape Juice – or $2.00 if you share the news. Visit Sharewhatsgood.com to enter.  Now, if you aren't one for grape juice (I won't judge ;)) or aren't a big coupon user, please use the coupon to buy a bottle to donate to a local shelter.  I love coupons because they allow me to help pay things forward- which makes me feel like I have more moments to Share What's Good!
Post your  photos to Twitter and Instagram, using the #sharewhatsgood hashtag to enter to win the Share what's good Photo Contest! 
Follow the Welch's Facebook page:www.facebook.com/welchsgrapes
Follow Welch's on Twitter: @Welchs
Follow Welch's on Instagram: @Welchs
I can't wait to see your #sharewhatsgood moments!!