I love the people at BenBella Books, they always send me the best cookbooks.  The latest book I received was Jazzy Vegetarian Classics by Laura Theodore.  Laura puts a vegan twist on American Family favorites.  This book would be a great gift for anyone, not just vegans because the recipes are so good.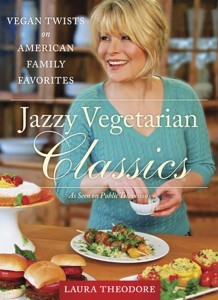 From the Publisher
Classic American meals just became healthier and more delicious with Laura Theodore's vegan twist on traditional family fare. With more than 150 quick-to-prepare and gourmet-style dishes, Jazzy Vegetarian Classics features Laura's original creations, such as vegan shish kebabs and cauliflower steaks with sweet pepper sauce, and other spins on time-honored favorites, such as spaghetti and "wheatballs" and decadent chocolate-ganache cake. Filled with easy-to-follow crowd-pleasing recipes, this cookbook will make nutritionally dense and plant-based dishes your new family favorites.
Fun and simple to incorporate into anyone's lifestyle, Jazzy Vegetarian Classics provides 10 wholesome full-menu plans for everything from weekday meals to special celebrations such as parties and holiday dinners. Laura even includes suggestions on how to present appetizing, plant-based meals in unique and festive ways, with her "Jazzy Music Pick" for each menu to help set the mood.
Written for everyone—from seasoned vegans looking for innovative new dishes, to casual home cooks interested in adding one or two plant-based meals a week to their repertoire—Jazzy Vegetarian Classics includes guides to the basics of vegan cooking coupled with a glossary of common ingredients. Laura also provides simple instructions on how to use a variety of substitutes for "veganizing" timeless main dishes, desserts, soups, salads, and so much more.
Put on some good music and embrace a healthy, delicious, and jazzy lifestyle!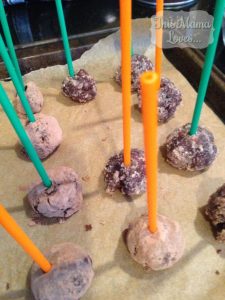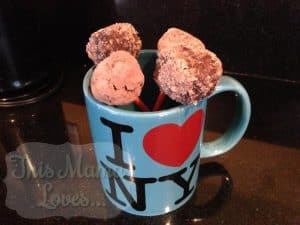 Jazzy Vegetarian Classics can be found online and at your local bookstore.  It retails for $26.95.
What is your favorite Holiday cookie? 
I received a copy of this book  to facilitate the review.  All opinions are my own.
Google+ Comments