I was thinking about blondies this morning, and how it's been so long since we've had them in the house.  It's cool out today, and a great day for baking- so I decided I'd do a blondie recipe that's festive for fall and fall holidays- White Chocolate Candy Corn Blondies.  These are pretty easy to make and you can be enjoying one within the hour- already (mostly) cooled. We like gooey brownies in our house and you can see that in these photos- rich, gooey, buttery delight!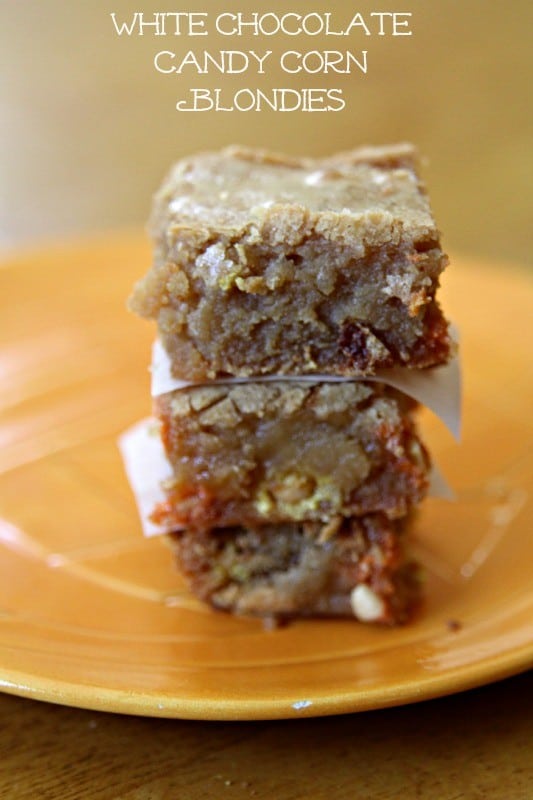 ** Please note, I try to always, always use PURE vanilla extract.  Nielsen Massey is my go -to but I'd try others.  The difference in quality and flavor is noticeable.
Love Candy Corn? Check out our Candy Corn Crunch Recipe!
Google+ Comments