You're probably wondering how to successfully get your brand out there by marketing it on social media. The times are gone where businesses could care less about having a social media presence, much less seeking its benefits. Not only is it a very cost-effective marketing channel, but it'll also increase brand awareness and help you get discovered by the right people, those you can turn into customers. Furthermore, globally more people are using social media. Think about all the potential customers! Marketing your small business online might seem like a lot to handle at first, but here are a few pointers to help get you right on track from our guest author.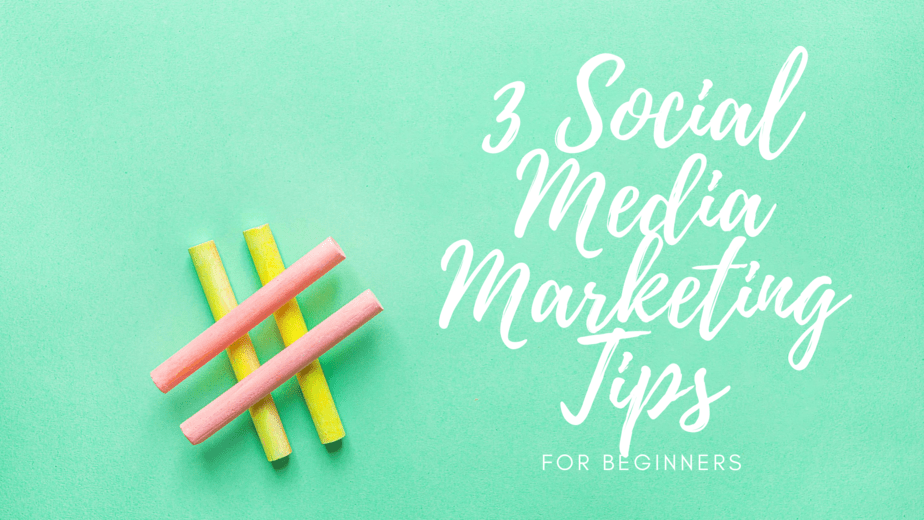 3 Social Media Marketing Tips For Beginners
Put out the right content in the proper format
Have you ever, while looking for something on the internet, stumbled on something completely unrelated that caught your attention? What was magic? If you've ever found yourself interested in a particular subject because it was presented a certain way, chances are, you've experienced the power of great content. But what is great content? It's content that is engaging, useful to your desired audience and a delight to consume. It's also vital to know what format works better on a social platform, so you're using. For instance, Instagram users are big on photos, while Facebook users love a nice mix of everything (caption, copy and CTA). When done right, the platform algorithms will boost your content to their users, giving it even greater potential to excel. Put yourself in your reader's shoes and try to deliver what they want, how they want it.
Build the right connections
Building value connections are more likely to take a long time, so don't get discouraged when you see other brands who have larger audiences. Having the right people who have an interest in your product or loyal to your brand is worth much more than having many more who are fickle and will not give you a good return on your investment. A huge part of attracting your target audience is having warm, healthy conversations with them. If you went to a hotel and were greeted by a hostile receptionist or valet, you would not be likely to patronize them again or give a good recommendation to a friend. In the world of social media, it pays to be nice. Being nice now might not get you an immediate buy, but it'll fetch you a good brand perception that will live on in the mind of your audience. If you're already stressed out, you could consider getting a community manager to help with engaging your customers.
Embrace paid social media marketing
Not only will the paid social media marketing get you out there quicker, but it'll also be more cost-effective than a lot of traditional avenues like TV and radio. It helps you cut through the noise and target the people you need to patronize you, not just anyone. You can look into content writing, search engine optimization and pay-per-click advertising which will help you gain traction. Free eLearning Content Providers Directory Listing will also provide you with resources you can learn from.
Beginning with a guide and with some time and patience, you'll be able to see results and get ahead faster. You can learn some more tips that'll help you run your business much easier.