If you have a computer or mobile device, you have probably heard of Skype. This free and easy software application has connected people with one another all over the world. In addition to making calls with other people, you can also instant message and share files. This is the perfect application to use for both personal as well as professional uses. In addition to making calls, texting and sharing those files, you can use Skype for a ton of fun uses. Here are just a few: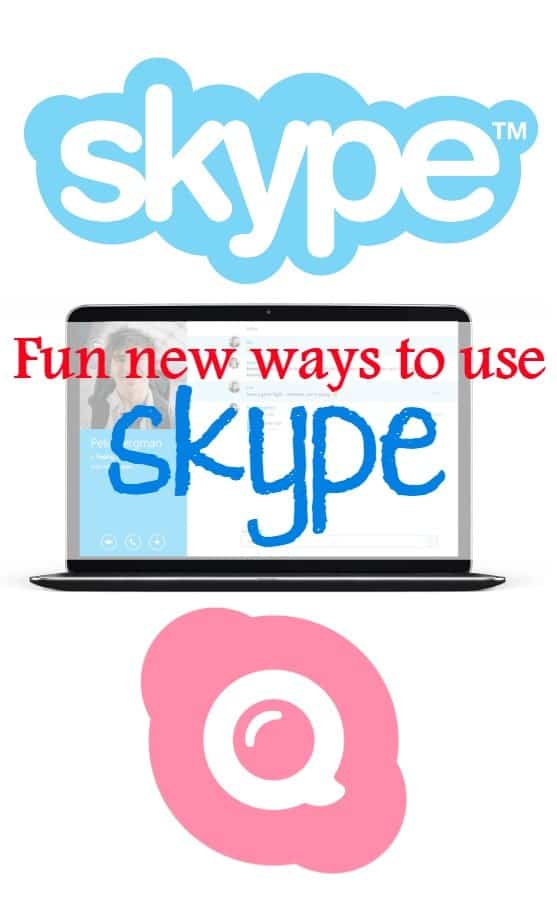 Fun ways to use Skype
Meetings, Collaborations and Presentations:
Because you can add up to 25 people to a Skype call, you can have that conference call or presentation without leaving your house or hotel room. If you stay seated, you can even Skype in your pajamas. I've Skype'd in to Girl Scout leader meetings a few times when I  didn't have a sitter. Take collaboration to another level. Share screens and create together. Send photos and files of any size and keep the ideas flowing.
I've spent time on Skype collaborating with one of my blogging BFF's, Janel.  She's marvelous. It's been a great way to keep connected with one another!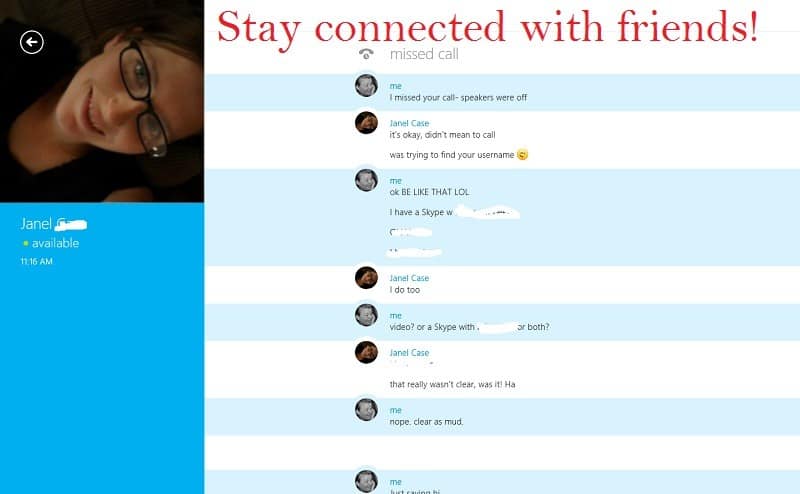 Learn a New Language:
Can you imagine learning a new language from someone who is a native of the country you would like to learn? With Skype, you can take classes or one on one training from anywhere in the world.
Long Distance Dating:
Do you have a significant other not living nearby? With Skype, you can say goodbye to those text messages and phone calls and have actual face to face time with your honey. With super low rates and no peak times you really can call home the moment you start to miss it…or your honey the moment you start to miss him/her.
Mystery Skype:
This mystery game invented by teachers is a way to get kids to have fun while learning. By using Skype, your classroom will connect with another classroom and by asking questions, you will try to figure out where the other classroom is located.
Learn to play an instrument:
Don't have a convenient place nearby that will get you the instrumental instruction you are looking for?  Not able to drive?  Just don't want to head out?  No worries.  This one's very exciting in our house, because we are starting to look for Acoustic Guitar lessons for my husband and son to take together, via Skype.  It's what works best for our family schedule right now.  But who would have thought you could take lessons from anyone, anywhere, in real time, and see one another?  Amazing!
If you want to take Skype on the road, you can download the free Skype Qik app.
You can have a lot of fun using this app because with the touch of one button, you can take and share videos with your friends. You can create groups from your contact list and send messages to them privately. With Qik Fliks you can pre-record up to 12 short videos and then share them at a later time.  You'll also be "in" with the kids- lots of middle and high school aged kids are using Qik these days.  Who knew I'd be hip at this old age of 40? Get Qik from the Windows Phone Store, Google Play Store and Apple App Store.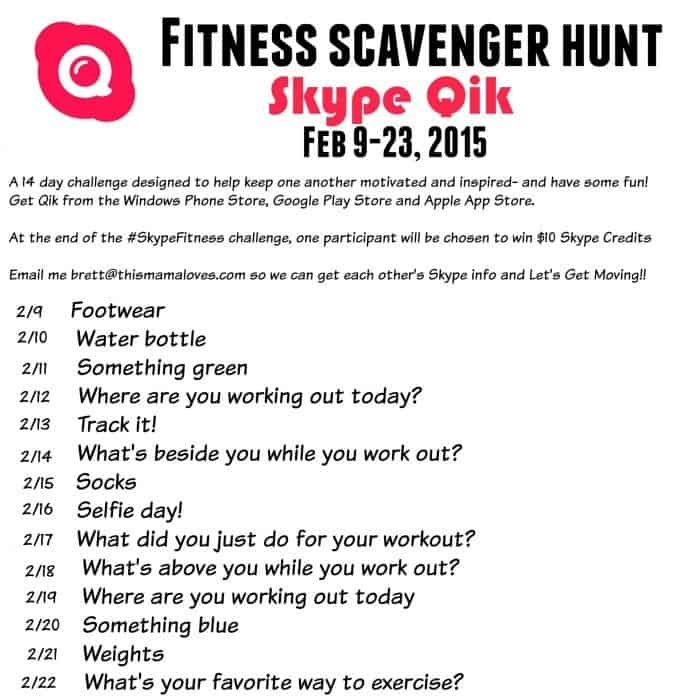 I did a two week #SkypeChallenge last month.  While it had a great concept, it kind of bombed.  I think I jumped the gun.  I thought doing a sort-of Fitness Scavenger Hunt using Qik would help keep me motivated (it did) and maybe help motivate others (I don't think people were ready to try the app yet). I still love the idea, and am still playing around with Qik!  It's a really fun way to send a quick message to someone- I've sent my husband several quick videos of the kids at an event if he was at work or we were split up in different directions that day.  It's a way to share things quickly and not a lot of download time. If anyone would like to do a Scavenger Hunt with me using Skype Qik (or Skype) please let me know! I can always use another motivator and way to be held accountable!!
How are YOU going to use Skype (or Qik) this week?
Thanks to Microsoft for teaching me the ins and outs of Skype and Skype Qik and to the kids who use Skype Qik in town who were shocked that I knew how to use it for inspiring this post.  The Skype webinar was part of my participation in the #MicrosoftBloggers program. Opinions are my own.