I've been hearing about Jamberry Nails for a long time, but hadn't tried them until my friend Shaun was all "Brett you NEED to try them!!" and so I did. Finally.  Or I tried them on the girls. I haven't done mine yet, although I promised the girls I would do Christmas themed nails to match them in a few weeks.  Now that we've tried them, we love them!
4 Reasons to try Jamberry Nails
1. Trendy and fun
We love to do holiday and seasonal things around here.  We always have fun shirts and/or pajamas to go with holidays.  Home decor too.  I've made many attempts through the years to do fun and festive nails for myself and/or the girls and let's just say I have no future as a nail artist. BUT, with the Jamberry, we can do trendy and fun nails in about the same time polish would take… it just stays on a whole lot longer.  Bonus? My house doesn't smell like nail polish.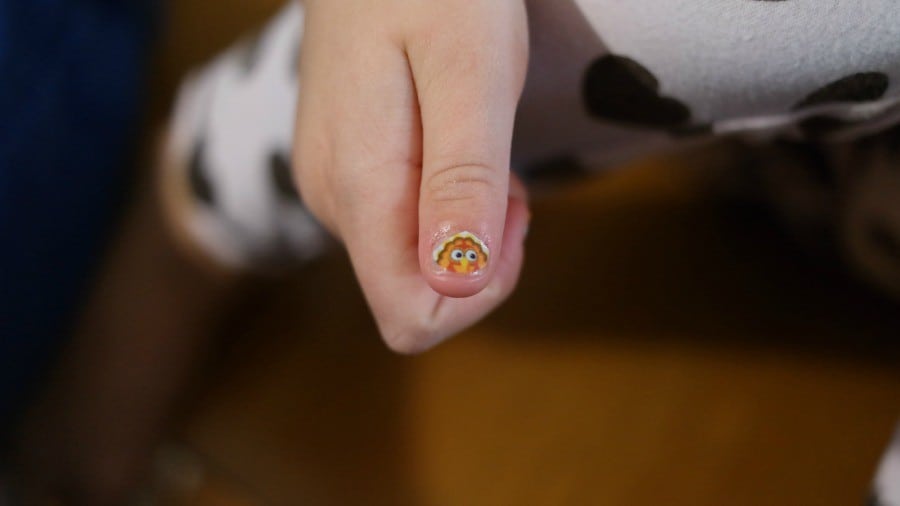 Honestly, I'm pretty conservative with clothing and accessories.  My toenails are where I have a little more fun! I actually love these wrap designs so much I did the StyleBox by Jamberry for 3 months to stock up!
2. Non toxic
This is HUGE to me.  My kids love having their nails painted. I love having my toes painted. What I don't love is what's in most nail polishes… and the non toxic ones we've tried seem to chip or peel off almost immediately. I don't like the idea of applying something that will just sit on our body that's filled with chemicals. The Jamberry wraps, we can put a Jamberry on and we're good for a week… probably longer but we have been changing them for a new look after a week).  Nothing toxic sitting on my nails or the girls.
3. Junior Line
I love the Jamberry Junior Line.  Little Jamberries for littler nails.  Very fun, just like the regular sized wraps, but better suited for their nail sizes. I hope that they decide to make the fun sports themed wraps in Junior sizes so my little gymnasts and soccer monkeys can have their fave sports on their nails.  The patterns and prints are so much fun to mix and match things up!! Kids get to be trendy and have a little flair too!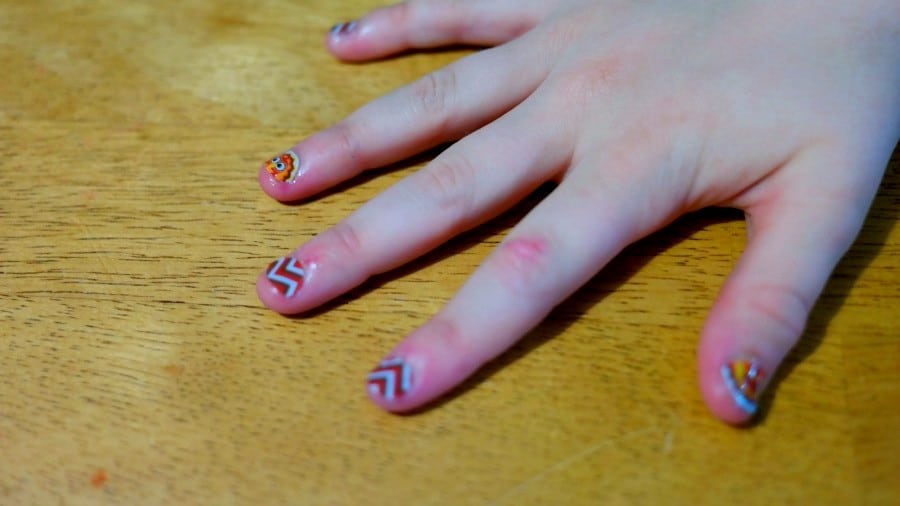 4. No damage
I used to do tips on my nails.  A lifetime ago, but I loved how they looked. I hated having to maintain them, get fills, etc., and no matter what I did I always had damage when I took them off. With wraps, there isn't damage at all!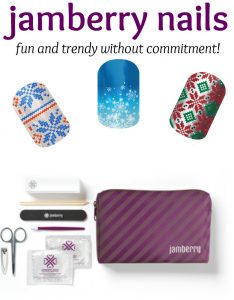 One reader will win a Jamberry Nails prize pack that includes 1 package of wraps (winner's choice, based on availability) plus a mini applicator set. ARV $27.50
Thanks to Shaun for introducing me to Jamberry!!