5 Reasons Why Scotland Is A Great Vacation Destination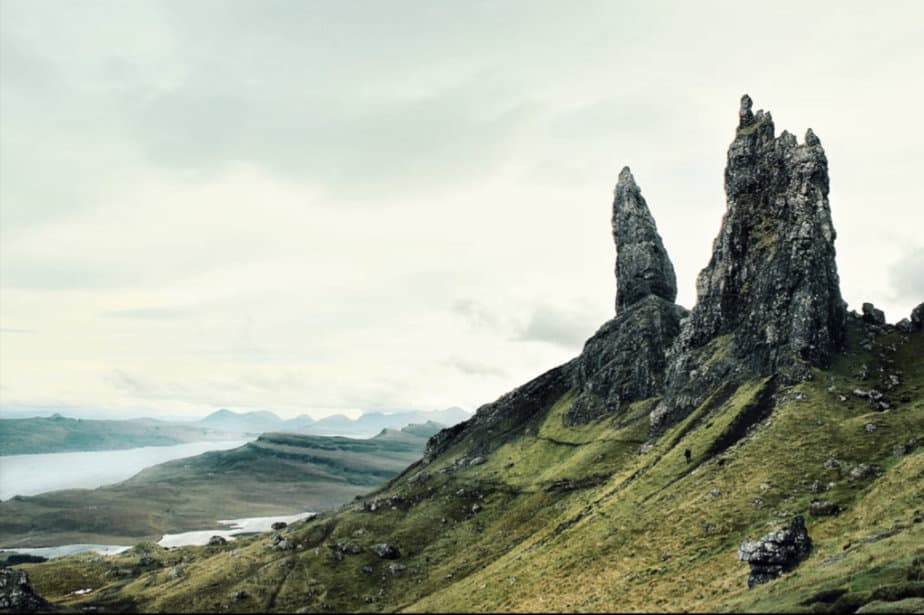 Picking the next vacation destination can be tough, but there are plenty of reasons you should be considering Scotland. No matter what it is you're looking to experience, Scotland has it for you. Great nature experiences? Check. Bustling and lively cities? They're there. Great food for you to try? Scotland has plenty of it. It can be a great family destination, and it can be great for solo travelers to experience something new.
No matter how long you plan to visit, you couldn't possibly run out of things to do or places to see. There's too much to do in one visit, so you might find yourself coming back the year after to experience even more of what Scotland has to offer as shared by a contributor.
The Highlands
Getting out in nature is an experience that can't be replicated by anything else, and there's nothing quite as refreshing. If that's something you enjoy, then the Highlands are something you'll want to see. Of course, the Highlands stretch for hundreds of miles, so you won't really be able to miss it – but you should take a day or two to check it out for yourself. Your Scotland adventure wouldn't be complete without it.
The Highlands is full of dramatic scenery and landscapes, which are rare to come across. If you like variety, the highlands have just that. From the Lochs to the mountains, to the beaches, you'll never run out of locations to enjoy, all within the same part of Scotland. To make your experience even more special, you could consider renting out holiday lodges in Scotland to keep you closer to the views around you.
Lively cities
If you're going to visit Scotland, then your vacation wouldn't be complete without spending a day in either Glasgow or Edinburgh – if not both! There's so much to do and see in each city, and it would be recommended that you took a bus tour around to get as much in as possible. Gothic architecture, huge parks, and plenty of Scottish cultures to try out and immerse yourself in. you shouldn't skimp out on your vacation on visiting the city.
Unique architecture
It's not every day that you get to see something truly unique, but when it comes to architecture, Scotland has some great examples. The land is sprinkled with fantastic churches, cathedrals, castles, museums, bridges, and more. You won't see sights like this every day, which is why it's important to experience it before it's too late. Whether you spend your vacation inside or outside of cities, you're not going to run low on great sights to see, so do your research and plan out what you'd like to see first.
The food
Every country has its own dishes and local cuisines, and Scotland is no exception. Now's the time to give things like Haggis a try, as well as the many other popular foods enjoyed by the local population. If you're feeling something on the sweeter side, you could try out the Scottish Tablet – and if you want to try out a novelty, a local store in Scotland invented the now-popular deep-fried Mars bar. If you don't feel like that sounds appealing, you should consider giving it a try! There's no better time to try out local dishes, as trying to recreate them at home just won't turn out as great.
It's a great hiking experience
If you have a love for hiking, there aren't going to be many locations that have more to offer you than Scotland. As mentioned before, the Highlands stretch for hundreds of miles, and they offer a huge range of different sights to take in. If you're looking to experience the hike of a lifetime, then this is your ideal destination. There are thousands of different hiking trails for you to try out, so you're spoiled for choice. If you've never given hiking a thought until now, it can help make this vacation that much more special.
Hiking isn't the only way to enjoy the environment around you, though. There are other peaceful activities you can do to get more from the views. Kayaking and canoeing are also wonderful ways to navigate through the Highlands, and there's nothing more peaceful than being out on the water and taking in the world around you. Being out on the water isn't for everyone, but being out on a loch and surrounded by mountains and hills is something you aren't going to be able to experience very often.