With the summer approaching more and more families are starting to look forward to their summer vacation. The chance to relax, unwind and enjoy some quality family time, yes? Well, mostly. Your family vacation can be a magical time but for some, the thought of traveling with kids can cause a little apprehension. If that sounds like you, don't worry, you are not the only one. A lot goes into planning the perfect vacation and ensuring it goes as smoothly as possible, let alone when you have children's needs to work around and accommodate.
To help you be a savvy traveler, get the most out of your family vacation and make traveling with your children that bit easier, and less stressful here are some top tips and tricks from a contributing writer to consider.
Traveling With Kids; Tips and Tricks to Make It Easier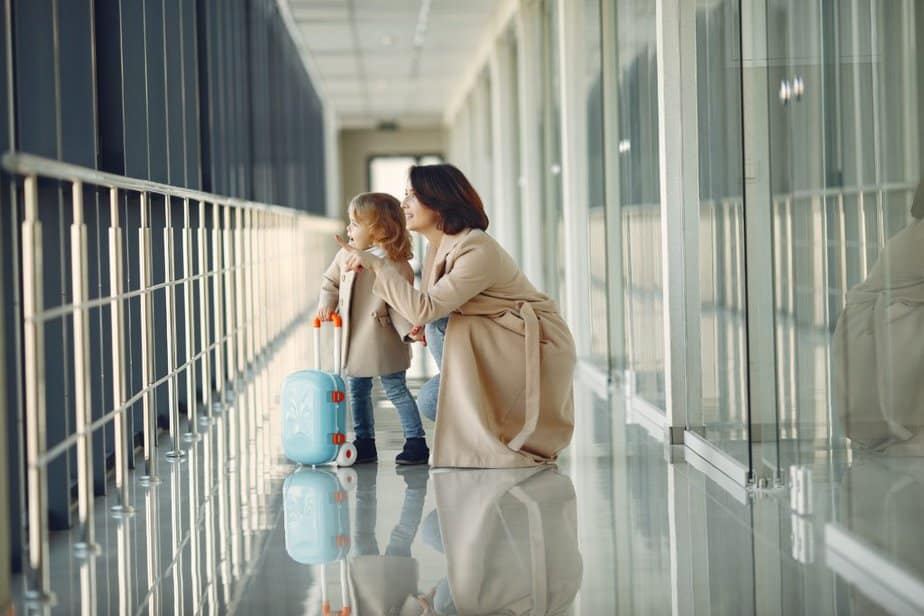 Photo credit; Gustavo Fring from Pexels
Give yourself plenty of time
Whether traveling by car, bus, or plane one of the most important things you can do to keep your stress levels in check is to allow yourself lots of time. There is nothing more stressful than the prospect of missing a flight or not making it to your destination at the time you need to.
If you are traveling by road factor in the umpteen number of toilet breaks you will need, car sickness, snack stops, and summer traffic. Think how long a journey is supposed to take, then add on sufficient extra timing. After all, being early is better than being late.
If you are traveling by air, be sure to give yourself not only plenty of time to get to the airport but plenty of time to get through the airport. Security checks take longer when you are herding a family through, folding strollers, and unpacking everyone's tablet to be scanned. This will be infinitely more stressful if you are up against the clock with the potential of missing your flight.
Pack light (as light as you can)
Admittedly, if you are going on vacation and unlikely to have a washing machine then you will need to factor in all the outfit changes, daywear, nightwear, swimwear, shoes, and so on. That said, it can be all too tempting to pack all of your home comforts and unnecessary extras, just because you are not going to be at home. You can buy diapers and wipes at your location. If you need more sunscreen, fear not there will be shops. There is very little that you will need that you cannot buy on vacation, so save yourself the hassle of hauling heavy luggage and shepherding small children around. You only have two hands.
Entertainment
'I'm bored' is something no parent wants to hear on vacation. Yet, even the most thrilling of adventures will have downtime, not to mention the journey to get to your location. To make traveling easier with children be sure to pack plenty of things to do to keep them busy. Here are some items that you can pack into their travel to help placate those moments of boredom;
Coloring book, sketch pad, pens, and pencils.

Activity books. We have sets of activity game pads that we keep around for road trips, restaurant waits, waiting rooms, etc. and my kids are 16, 14 and 12 now!

Card games, snap, tops trumps, etc.

Worksheets; keep your school age kiddo's brain busy with

4th grade math worksheets

or other age appropriate worksheets/workbooks

.

Tablets, games consoles, and electronics. Travel is generally not the time to be worrying about and limiting screen time. Oh and don't forget the headphones, the whole plan doesn't want to hear Peppa Pig.

Books

Toys, including their favorite teddy or stuffed animal. We also love things like PlusPlus building bricks for travel and small magnetic toys or playsets.
All of the snacks
Wherever you are in the world, your children will always want snacks and there is nothing worse than a bored or hungry child. The moaning is enough to dampen your vacation spirits. It never fails to surprise parents just how much of a mood lifter a snack can be, so be sure that your snack supplies never run dry. Be smart about what you pack for foods- for example- NutriGrain bars don't travel well unless they are in a hard sided container. We try to optimize protein and energy in snacks we travel with regardless of if it's a 1 mile hike or a 1000 mile journey.
It is important to remember that journey time doesn't always go to plan, there could be traffic or flight delays which means your children are left waiting for a longer period than you had anticipated until their next meal. Be prepared and come fully laden with snacks to stave off hunger and ergo hangry kids. The food will not go to waste, as you can guarantee someone will eat it, whether en route or at your destination. Don't forget, adults get hungry too so be sure to include snacks for everyone.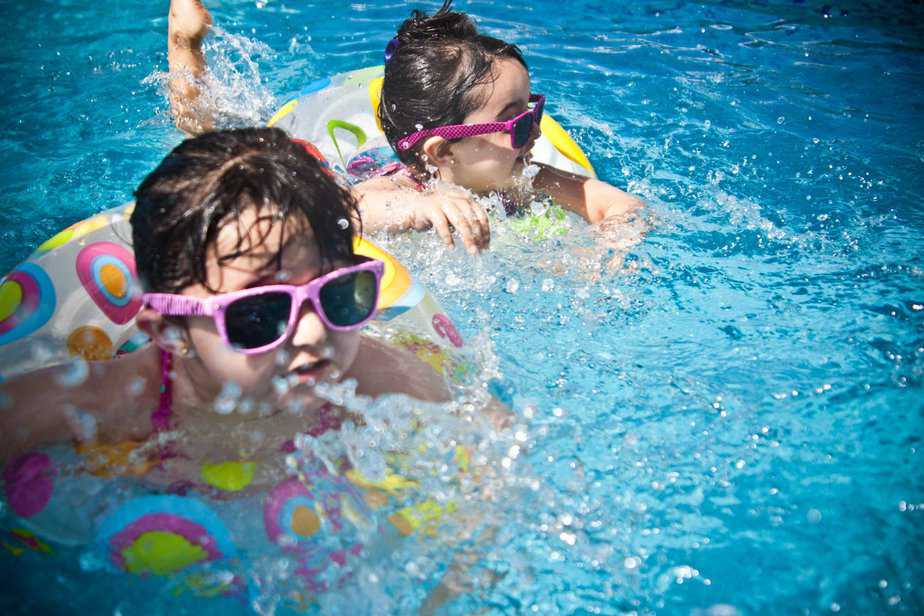 Photo credit; Juan Salamanca from Pexels
Keep the kids informed
You have no doubt heard the phrase, fail to prepare and prepare to fail. Well, this is no different for your children. They too need to be kept in the loop and will be better placed to deal with long travel times, hiccups, and new destinations when they know more about what to expect.
New situations can sometimes be difficult for children and make them feel uncomfortable. This can then result in them acting out or experiencing feelings of stress. You can avoid this by telling your children what to expect from their trip, where they are going, how long it will take, and what it might look like when they are there. It is also a good idea to talk about their behavior and how you might expect them to behave. The more information you can give them about a trip the better placed they will be to deal with it.
Safety tips
Another worrying aspect for parents when traveling or vacationing with children is their safety. To help you and them feel safer here are some tips to consider;
Make sure your children know your contact details, full name, where you are staying, and if possible your phone number or email. Consider getting your child to wear a necklace with this information.

Always agree on a 'meet up' point when you are out. Should you get split up or lost you can meet at an agreed point.

If there are multiple adults, divide up duties. Ensure one adult is always on child watch while the other books tickets, deals with check-in, etc.

Bring basic medical supplies. Pain relief, plasters, allergy medicines, and so on. There are single dose Tylenol packets for older kids and adults now that are great for travel! (Also great for kids who cannot swallow pills).