Taking a cruise for the first time can be a very exciting experience! It's a vacation option like no other, and you'll likely want to make the most of your time. Read on to find out what first time cruisers should know so their first travels aboard a ship are enjoyable!
5 Things First Time Cruisers Should Know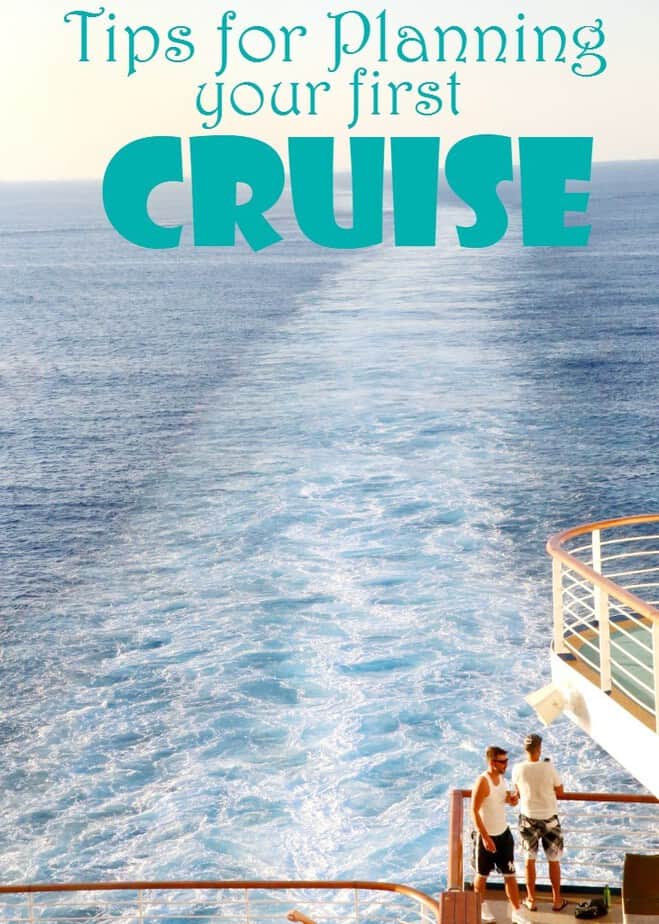 Travel agents aren't required, but they can be helpful.
When researching for your first cruise, you may find yourself overwhelmed with choices. There are so many cruise lines, ships, and destinations to choose from! Plus, prices for your travel can vary greatly depending on the company, location, and travel time.
If you don't want to spend the time trying to make the best decisions for you, let a travel agent assist you. With their experience, they can help you book the right cruise for the most enjoyable trip possible!
Think about where you are headed when you start filling your luggage. For the cruise to a warm locale, pack a couple bathing suits, flip flops, and a cover up. Make sure you have weather appropriate, comfortable attire for the days the ship docks. The last thing you want to do is be too cold or too hot while trying to explore your destinations. If you are going to be taking a hiking excursion, be sure to pack appropriate footwear. I was shocked to see how many people were trying to participate in activities with adorable and very impractical sandals on!
Also, check to see what comes in your stateroom before packing. You may find that you don't really need to pack quite as many toiletries as you would expect.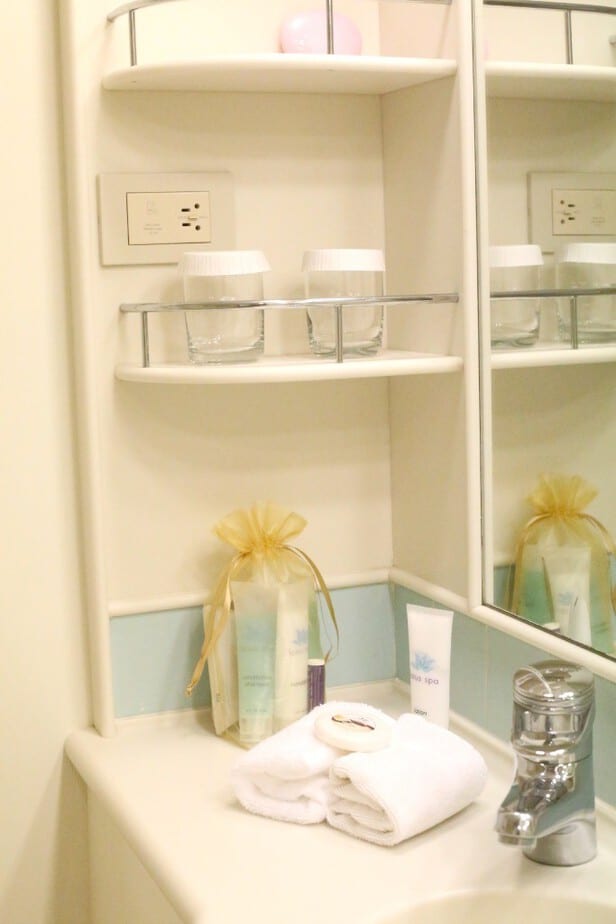 Don't overdo it with activities the moment you board.
With so many forms of entertainment on a cruise ship, like pools, shows, and karaoke, you may feel you need to participate in everything on Day One. However, that will likely lead you to exhaustion or burnout. Spread out your activities so you have new things to explore and enjoy every day of your cruise. Take some time to unpack, get your bearings, and explore the ship a bit. There's plenty of time to partake in other activities later! You can also call and schedule spa appointments and dining reservations if you are planning to make any on day 1. Some things book up fast!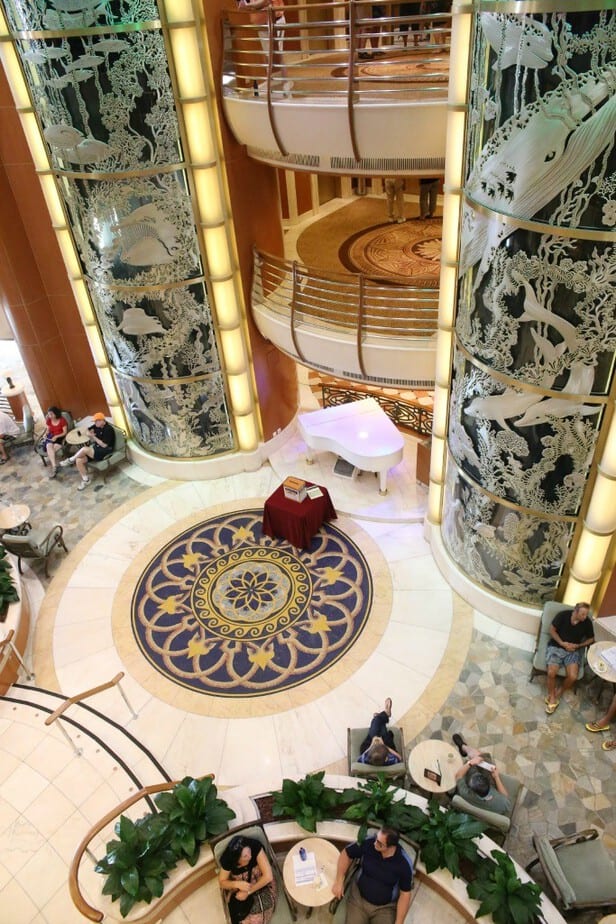 Take part in many fun activities aboard the ship.
While you don't want to do it all when you first get on the ship, spending too much time in your cabin is a waste of money. Check out what's available on the cruise before you board. Then, give yourself time to explore and find activities that interest you. The trip will be more valuable and fun to you if you let yourself enjoy as much as you can!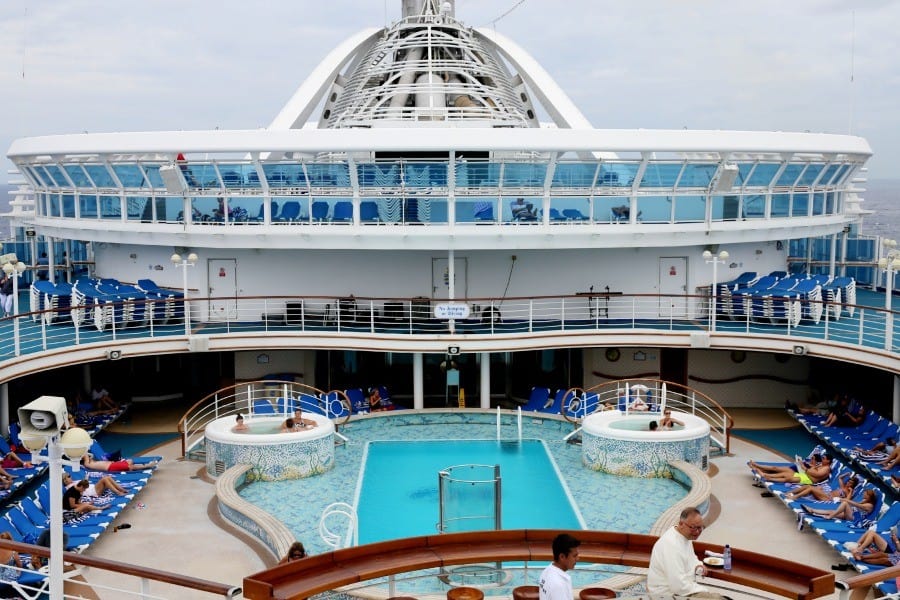 Take part in many fun activities aboard the ship
Going with a group of friends or family members can also help make the adventure unforgettable. Besides, they could have better ideas on enjoying yourselves while on a cruise ship. However, it would be best if you never assumed that what is of interest to you can interest others.
As much as cruising with friends is a great idea, there are certain things you ought to factor in. For instance, you should know your friend's dynamic by learning how to read body language. It helps a lot to cruise with people you gel with. If you are traveling with a new group, understanding their behavior can help avoid conflicts.
Also, have a plan of how you will keep in touch while on the cruise ship. You can use sticky notes to state where you are heading and how long you will be away. Lastly, don't forget to have time to yourself. Yes, hanging out with your friends is fun, but you also need your own time to do something you like!
Find out what the pricing includes before you book.
Avoid overspending on your first cruise by researching what your booking fees cover. For most lines, the cabin, food, and coffee, tea and water are included. Luxury cruises lines may also include other beverages and alcohol, but it's likely you will have to foot the bill for that. Many cruise lines also offer fine dining experiences for an additional (not outrageous) fee. I absolutely would take advantage of this at least one of the nights you are aboard your ship- I had the most amazing steak at a fine dining restaurant at the Crown Grill aboard the Caribbean Princess last month, and it was followed by the most heavenly chocolate cake ever. It was $25 extra when we went, and absolutely worth every penny. We also enjoyed the Chef's Table one night, which is a bit more pricey, but if you are a foodie, definitely something to look into. You'll enjoy dining on foods that are prepared just for your group- ours was 7 courses of amazing dishes!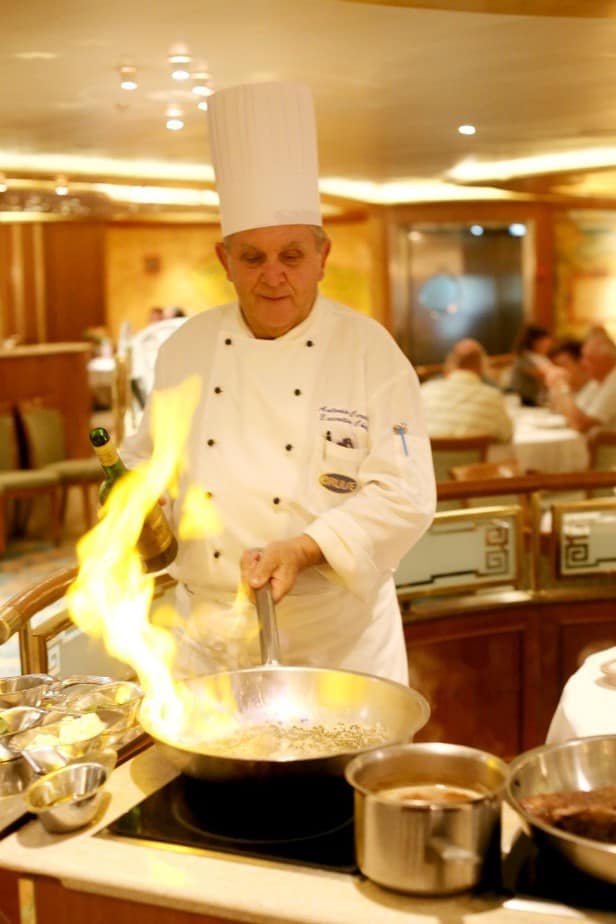 Additional activities, such as internet, casinos, and shopping will need to be considered into your budget for your cruise as well. The Sanctuary on Caribbean Princess was my oasis on this trip, we were there for a full day and a half. It was simply wonderful to sit back and relax!
Have you been on a cruise? What are your tips for first time cruisers?
Many, many thanks to the folks at Princess Cruises for inviting me with a guest to enjoy a 5 day cruise to the Western Caribbean. This post is inspired by that trip, and I hope it offers some helpful tips for other first timers!!