This is one of my favorite cookie recipes of the season- If you run eagerly to the refrigerated section of your grocery store at the first hint of the holidays looking for Egg Nog the way I do then you are going to love this recipe for Egg Nog Cookies with Egg Nog Icing.  The delicious familiar flavor of your favorite holiday drink spiced with nutmeg is irresistible in these soft cookies that practically melt in your mouth.  These would be a great new addition to you Christmas cookie platter this year and are delicious with a cup of coffee, cocoa, milk, or even egg nog of course!

Egg Nog Cookies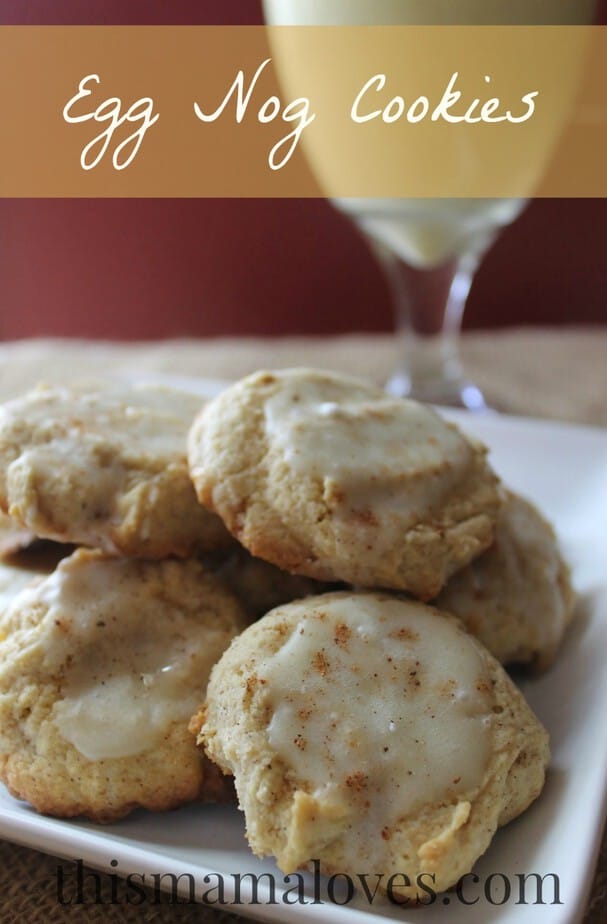 Ingredients:
2 1/2 cups all-purpose flour
1 1/2 cups granulated sugar
1 cup butter, softened
3/4 cup egg nog
2 egg yolks
1 tsp. vanilla
1 1/2 tsp. nutmeg
1 tsp. cinnamon
1 1/2 tsp. baking powder
1/2 tsp. salt
Icing-
1 tsp. nutmeg
1/4 cup egg nog
1 3/4 cups powdered sugar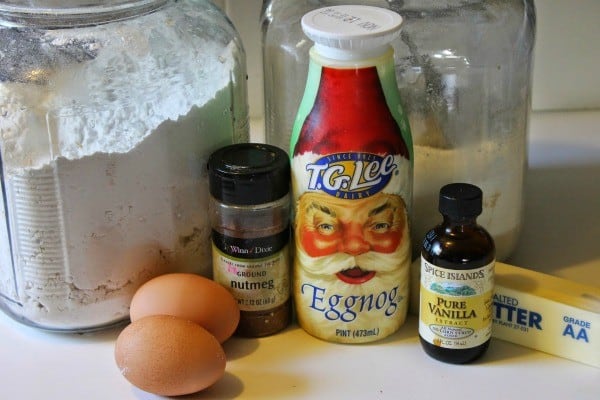 Directions:
Preheat oven to 325
Line a baking sheet with parchment paper or coat with nonstick cooking spray.
Cream together butter and sugar in hand or stand mixer.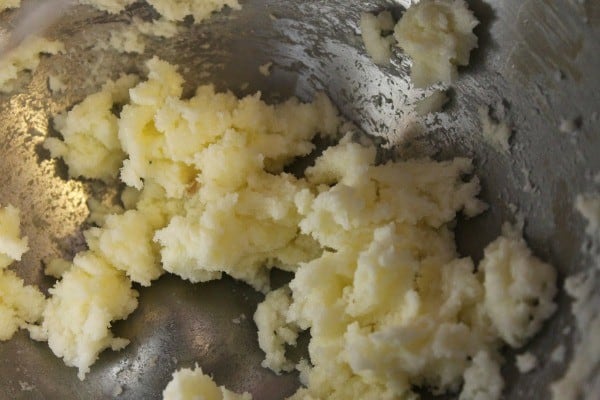 Add yolks, egg nog, and vanilla- mix well.
In a separate bowl combine flour, baking powder, nutmeg, cinnamon.
Add flour mixture to wet ingredients a little at a time until fully incorporated.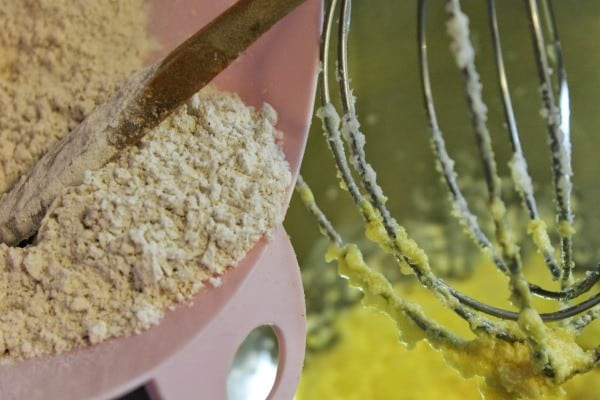 Scoop a heaping tablespoon of  dough onto pan, spaced 2″ apart to allow for spreading.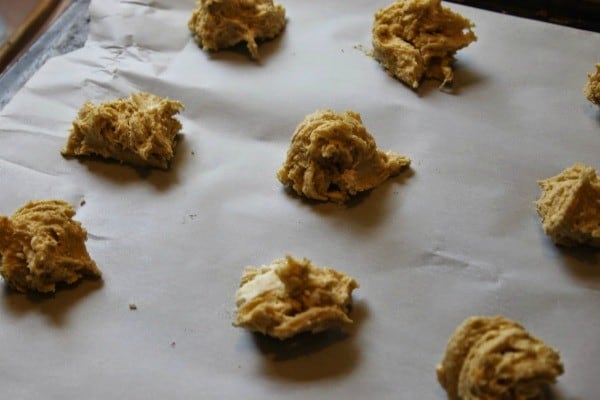 Bake for  14-16 minutes until tops are golden brown. Remove from oven and allow to cool completely, while cookies are  cooling you can make your icing.
Whisk egg nog, nutmeg, and powdered sugar together until smooth. Spread icing over top of cooled cookies using a spoon or small spatula. Sprinkle with additional nutmeg if desired before icing sets.
Store in an airtight container.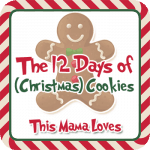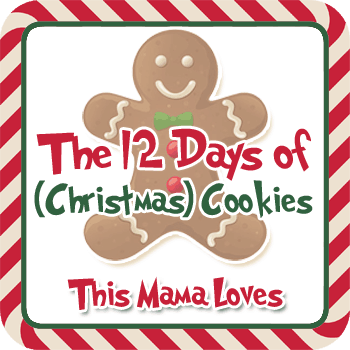 Don't forget to check out our other 12 Days of Christmas Cookies Recipes!
Egg Nog Cookies
Author:
Prep time: 5 mins
Cook time: 15 mins
Total time: 20 mins
Ingredients
2 1/2 cups all-purpose flour
1 1/2 cups granulated sugar
1 cup butter, softened
3/4 cup egg nog
2 egg yolks
1 tsp. vanilla
1 1/2 tsp. nutmeg
1 tsp. cinnamon
1 1/2 tsp. baking powder
1/2 tsp. salt
Icing-
1 tsp. nutmeg
1/4 cup egg nog
1 3/4 cups powdered sugar
Instructions
Preheat oven to 325
Line a baking sheet with parchment paper or coat with nonstick cooking spray.
Cream together butter and sugar in hand or stand mixer.
Add yolks, egg nog, and vanilla- mix well.
In a separate bowl combine flour, baking powder, nutmeg, cinnamon.
Add flour mixture to wet ingredients a little at a time until fully incorporated.
Scoop a heaping tablespoon of dough onto pan, spaced 2″ apart to allow for spreading.
Bake for 14-16 minutes until tops are golden brown. Remove from oven and allow to cool completely, while cookies are cooling you can make your icing.
Whisk egg nog, nutmeg, and powdered sugar together until smooth. Spread icing over top of cooled cookies using a spoon or small spatula. Sprinkle with additional nutmeg if desired before icing sets.
Store in an airtight container for up to 1 week. Makes 24 cookies
3.2.2807