Buying your first family home is always exciting, but it can be a daunting experience too. If you've never purchased a property before or you're unfamiliar with the process, you might be worried about getting things wrong and missing out on your dream home. With these handy tips from our visiting writer, you can ensure you're ready to submit an offer and complete the purchase as soon as your new home comes on the market: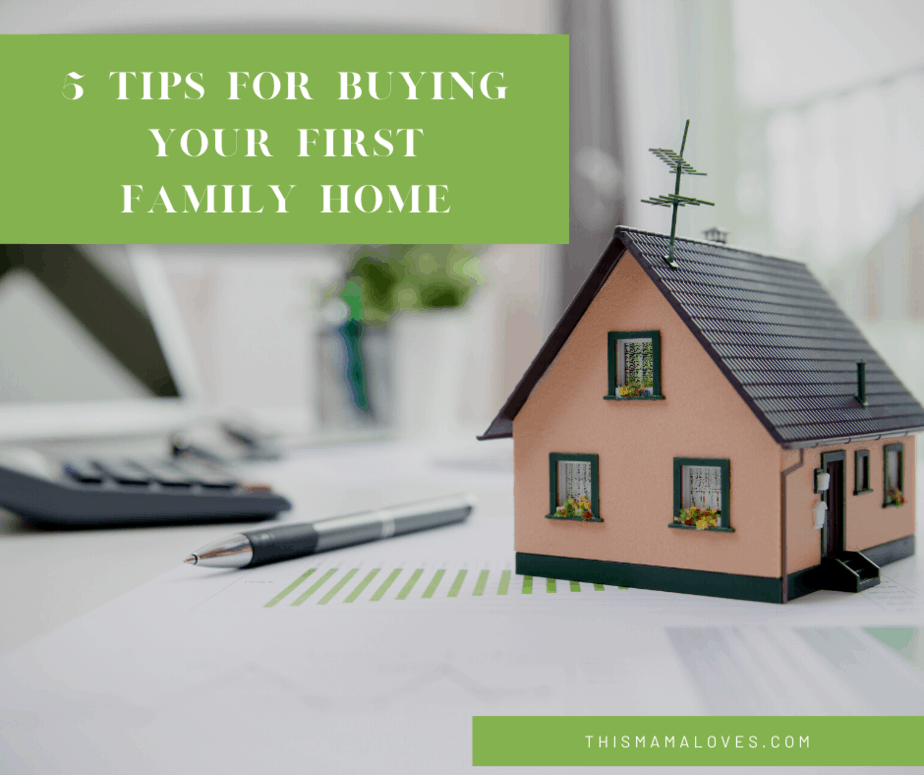 5 Tips for Buying Your First Family Home
Calculate a realistic budget
When you're looking at potential properties, it's easy to be swayed by large homes, acres of land or impressive interior design. However, stretching your budget too far can make it difficult to maintain a property and could lead to financial problems further down the line. To prevent this from happening, calculate a realistic budget before you start browsing properties and be sure to stick to it. If you're a doctor you may find you qualify for larger physician loans in California than you may be comfortable with, so you want to figure out what you can realistically afford for a monthly payment, not just what the bank says you can afford.
Decide how to finance your home
Most people require a mortgage in order to buy their first family home,, but there are other options available. If your family are in a position to contribute, they may want to help you get on the property ladder, for example. Alternatively, you may consider buying a home with trusted family members in order to reduce your costs. If you can do this, you may be able to get away with only taking out a home improvement loan to make some updates.
Get pre-approved
If you will require a mortgage in order to buy a property, it's well worth getting pre-approved in advance. This speeds up the purchase process once you've found the home of your dreams and can prevent you from missing out. Knowing when to get pre-approval and how to submit your application is essential, so take the time to learn more about the process know. As well as helping to ensure your offer is accepted, being pre-approved for a loan or mortgage will give you peace of mind that you can move forward with your plans.
Consider local schools
If you're buying a family home, you'll want to consider the options when it comes to local schooling. Even if your kids are currently too young for full-time education, it's important to be situated within the enrolment areas of your chosen schools. There can be lengthy waiting lists for places at popular schools, so be sure to factor this in when you're looking at potential family homes!
Plan for the future
While no-one can predict the future, you can get one step ahead by planning for the future when you're buying a property. If you think you might need extra space, for example, choose a property that can be extended easily. By choosing a property that can be adapted to suit your changing needs, you can ensure your new home will work for a growing family.
Finding the Right Property
Before you begin viewing properties, create a list of must-have features that you need. While most buyers will need to compromise on some things, this will give you a good starting point to begin your search. No matter how eager you are, take the time to find the perfect property and you'll be confident that you've found your dream family home.
Get The Right Mortgage
Whether you want to buy it for yourself or rent it out, you'll need to get financing for the house you're going to buy. That can be one of the most difficult parts of the process, as mortgages have a lot of criteria. You'll need to know how to get a loan for an investment property or family home.
There are more than a few factors to consider for this, with eligibility criteria being one of the most notable. The ones you are eligible for, you'll have to compare. Make sure to focus on interest rates when you're doing this, as it'll dramatically affect how much you'll end up paying back.