7 Smart Ways To Save Energy At Home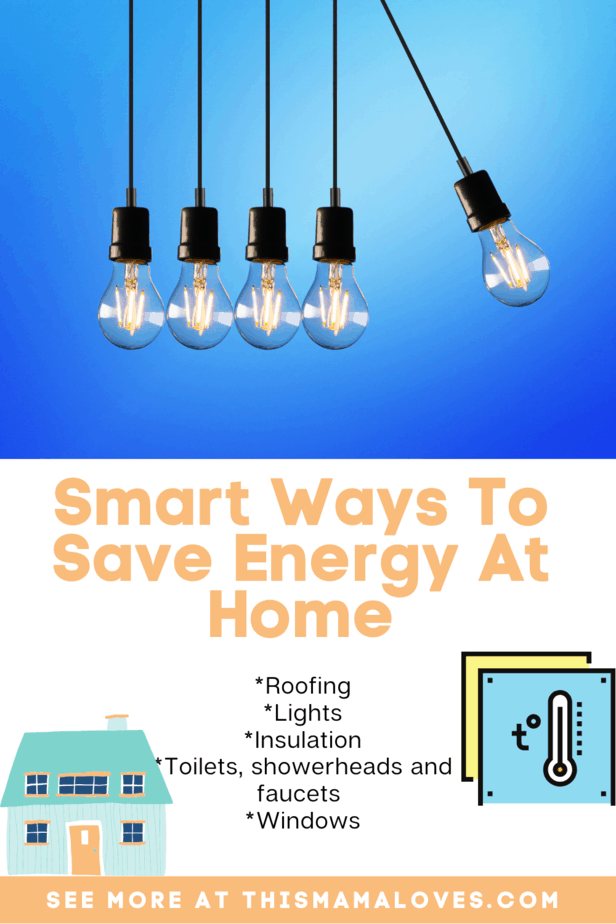 Energy efficiency is a primary concern for American families since utilities account for a significant aspect of modern housing costs. As per the Department of Energy, the average American family spends about $2,200 annually on home utility bills. Thankfully, you can make several minor changes around your home to save money and reduce your carbon footprint. If you want to learn more about improving your home's energy efficiency, please take a look at these points from a guest author.
Use electronics and appliances wisely
Appliances and electronics reportedly account for about 20% of energy bills in a typical US home, so finding ways to make these appliances use less energy is worth considering. As such, always ensure that your freezers and refrigerators aren't located near dishwashers, dryers, stoves, and heating vents, or any windows that allow direct sunlight into your home. Warm areas force these cooling appliances to use more energy to remain cool, so moving them out of these areas is a practical energy-saving tip. Additionally, please turn off all computers around the home when they're not in use. It would also help to unplug all chargers when they're not connected to any electronics to save energy.
Install energy-efficient roofing
Roofing is another area that influences your home's energy efficiency, so your choice is instrumental in deciding how much you pay for utilities. During summer, non-reflective rooftops become even hotter than the surrounding air. Even with excellent insulation, this heat will penetrate your roof and warm up your top floors and attics, making your air conditioners work more to cool your home. Thankfully, you can either replace your roof or treat it with cool and reflective roofing materials. If you decide on roof replacement, you'll need the best roofing contractor to handle it to ensure a good job is done, so prioritize finding a top professional for this task.
Metal and tile are excellent energy-efficient roof choices you should also consider to save on utilities. Alternatively, you can apply reflective roof coatings on your existing roof as a more cost-effective option to replacing your current one.
Find better ways to cool and heat your home
Experts estimate that nearly half of the energy consumed in homes goes towards cooling and heating. Although these needs are non-negotiable, you can try several clever ways to adjust your systems to improve your home's energy efficiency. Ceiling fans are excellent alternatives to air conditioners, which require more energy to function. As such, you can install them around your home as a cost-effective home cooling solution.
Also, install a programmable thermostat for your home's heating and cooling needs. These thermostats save you money by turning down cooling and heating appliances when no one is home and at night. Furthermore, install a pellet or wood stove in your home since they're more energy-efficient heat sources than furnaces. Frequently replacing your air conditioners and heaters' air filters and drawing curtains over your windows at night for better insulation are other creative things you can do to better heat and cool your home.
Ditch incandescent lights
Lighting takes up a reported 11% of the average American household's energy budget, so lighting is another area that you can tweak to improve home energy efficiency. Old incandescent lights convert very little of the energy they use up into the light, with the majority being transferred to heat only. However, new lighting technologies like compact fluorescent lamps (CFLs) and light-emitting diodes (LEDs) significantly reduce the energy required for your home lighting.
Replacing your incandescent lights with more energy-efficient options is one of the most cost-effective ways to lower your energy consumption. Additionally, many energy-efficient bulbs last longer than their incandescent counterparts, so you won't have to replace them as frequently, saving you even more money in the long term.
Seal and insulate your house
Sealing and insulating your house is a pocket-friendly way to reduce energy use and make your home more comfortable. You can assess leakage in several areas of your building or hire an energy auditor to identify and recommend fixes that will make your home more sealed and insulated. Mail slots, switch plates, attic hatches, electrical outlets, window or wall-mounted air conditioners, baseboards, and window frames are some of the most common areas around your home where leakages occur. If you have an attic, experts recommend treating it as a high-priority area to detect air leaks since hot air rises. You can quickly insulate your attic access panels with weatherstripping, fill any small holes, and plug all large cracks to stop further leakage from occurring.
Also, insulate all windows and doors because these areas are significant heat loss avenues. Your windows' cracks and edges can easily be sealed with rope caulk, while you can apply weatherstripping around your doors to guarantee a tight seal when they're shut.
Install efficient toilets and showerheads
Many homeowners focus exclusively on electrical costs when seeking ways to save on utilities. However, pay more attention to your home's water usage, as you can save big if you conserve more water. You can opt for low-flow showerheads with varying flow rates, limiting the amount of water you use when bathing. Low-flow toilets are also a great idea since toilets consume between 30% to 40% of the water used in homes. You can save a whopping 12,000 gallons yearly by replacing an outdated 3.5-gallon toilet with a current low-flow 1.6-gallon one, so keep this in mind.
Rely on daylight instead of electrical lighting
Daylighting uses natural light to illuminate your home's interior, and you can rely on this energy-saving tactic to lower energy consumption. Double-pane skylights handle your lighting needs during the day and can be a ventilation source for moist, hot air. Well-positioned skylights can even heat chilly rooms, making them a fantastic daylighting option worth trying.
Light tubes are also a great idea since these structures reduce the midday sun's light intensity and amplify low-level light. Clerestory windows and light shelves are other daylighting options you can use for your home's illumination needs instead of relying on electricity-powered lights.
Do you have other ways to save energy? Share them in the comments below!