What do you do when you have a girlie-green dollhouse bunkbed that a 4 year old boy is about to inherit?  When you are one of the Bargains family, you think, think, and think some more, get a little crazy, and come up with the idea to make the dollhouse bunkbed into the Batcave.   Our son is wild for superheroes, and really wanted a "bad guy" room (he calls superheroes "bad guys" for some reason- always has.  The bad ones are "really" bad I guess??)  A Batman bed and room it was for our little guy!
It took a bit of paint, a LOT of hours of designing (because the rocks had to look just "so" and some creative thinking (it isn't easy to put a secret door panel into a bed, although totally doable) and when you add elements like: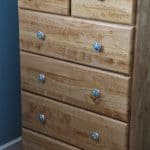 Batman drawer pulls….
"Metropolis" (Valspar)colored paint on an already-made bookshelf…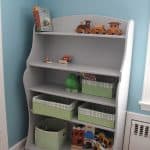 An Etsy ordered lampshade, a lightswitch cover from Ebay & memory board made to match the super-cool Pottery Barn Kids Batman sheets…
well…sometimes you end up with a Batman themed room that you think (hope, pray?) your son can love and enjoy and grow up with for many years…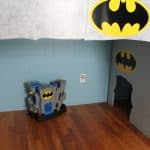 (Note the toy that inspired this all…the Imaginext Batcave!)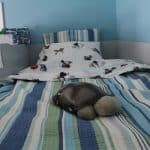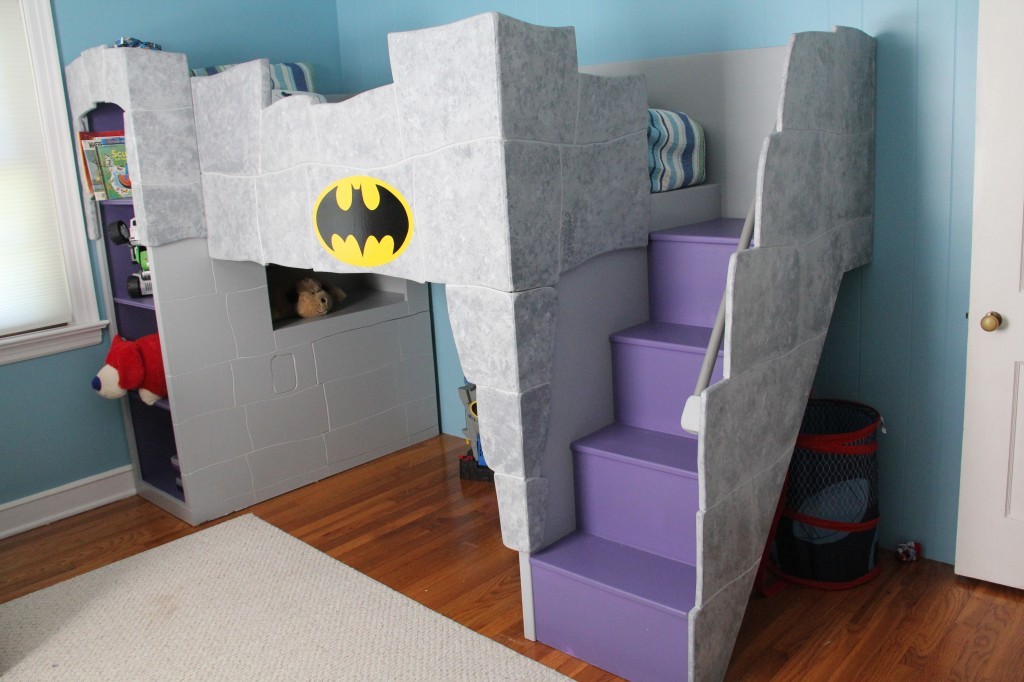 What do you think?  Enough Batman for a little guy, but enough non-Batman to make mom happy?  I think its a great compromise and while he'll probably outgrow the bed in a few years, the bedding, decor and paint colors will last for many years.
Not bad from this design orignally!!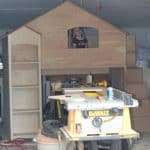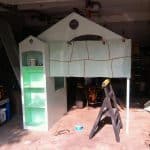 I am desperately seeking some window treatments though, any suggestions please feel free to share!!
(PS- If you look closely under the "cubby" towards the left under the loft part of the bed, you'll see a small rectangular panel for the door- and next to it the outline of where the secret door is.  Mr. Bargains is pretty amazing, don't you think?)