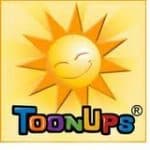 A Better World, a Facebook game that rewards players not just for in-game activities but also for real world acts of kindness and expressions of gratitude, has soared to more than 120,000 players.
This is the kind of game I can get into.  Reinforcing what's important in life is definitely my cup of tea!!  From the start, though, its fun- you can pick your hairstyle, clothes, etc. before you even get started.  This is something my kids and I can totally get into!!   Look me up if you want- you'll find me as "QueenB"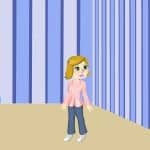 I am really happy there are some games coming out- that are viewed as "cool" but also just as fun to do as the games that have violence or don't reinforce positive messages.  I don't like violence and I feel like it is absolutely everywhere- A Better World was a refreshing change from the norm.  The fact that they take a step beyond the no violence and actually reward acts of kindness and good deeds makes this game a win all around for me!!
I get "lost" easily on games like this, probably because I have kids running around and am usually multitasking.  I still had fun trying to figure this out and will still keep poking around to check more into it.  I'm pretty sure I'll be ok with letting Busy girl play it too.  She'll spend all of her time in the pet shop anyway, and she loves doing surprises for friends so this game will be right up her alley!

Popular with women, A Better World, adds a new layer of social activity to casual gaming.  Gameplay activities are designed to help everyone who participates feel better about themselves, be supportive of others and make positive choices in their everyday lives.  Players also can play mini games with inspirational themes; personalize their own characters and spaces in the game and play with and care for virtual pets.

The game offers more than 15 locations for community members to explore, including the:

Department of Do Good – A place you can share real world good deeds you've performed and see what other members of the community have done
Gratitude Grotto – A charming area where you can reveal what you are thankful for and express your support for messages left by others (I haven't ever, EVER seen anything like this in a game. Great feature!)
Sanctuary of Hope – A building where you can communicate your hopes and dreams and send encouragement to other players
Arcade – A play area with uplifting mini-games to enjoy alone or with friends
A new feature is the Better Pets Pet Shop, filled with adorable puppies, cute kittens or even a magical unicorn (This one is my kids' favorite- they love it!!)

A Better World was created by ToonUps, a digital entertainment company that has focused on developing digital content that encourages a positive outlook and altruistic behavior for more than a decade.

ToonUps hopes A Better World's original approach could usher in a new genre of "do good gaming."  Research shows that being encouraged to think about things they are thankful for and doing activities that provide encouragement to others improves their mental, emotional and spiritual well being.
Looking for a new game to play on Facebook?  A Better World is most definitely worth looking into.  If you do sign up, let me know or find me on there so we can play together!!
I was given the opportunity to share my thoughts and opinions on A Better World. I received a gift card as a thank you for my participation. All thoughts and opinions are my own.[ad#glam between posts]
0