In the day to day chaos of a busy life, it's hard to keep track of simple things that are important. Seeing the negativity and division that is so present in the world today, sometimes we all need a touchstone to remind us of love, loyalty and devotion. That's a dog's purpose. Dogs love us unconditionally and are loyal and devoted to the people they call family. #ADogsPurpose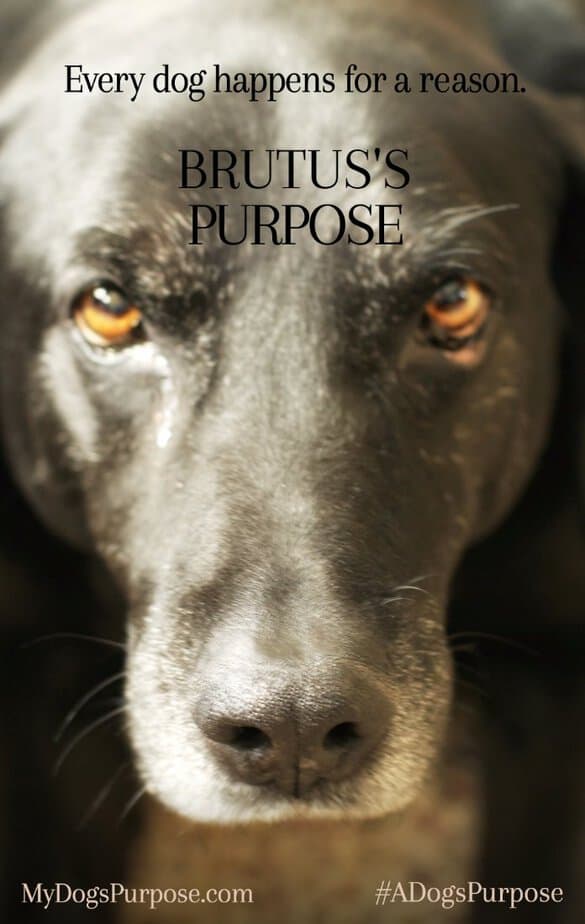 A Dog's Purpose
We found our walking reminder of love, loyalty and devotion about two and a half years ago when we adopted a pudgy, eleven year old Black Lab named Brutus. We didn't know we needed a dog at the time. We weren't looking but like the new movie, "A Dog's Purpose" coming out January 27th points out, every dog happens for a reason. He is endlessly tolerant of the shenanigans of a house full of toddlers, gladly wearing hats and superhero costumes alike. The older kids took to him so much that we had to limit how often they could take him out for walks. Soon enough, that pudgy old black lab had also discovered the fountain of youth and dropped weight and soon had enough energy that we had to remind HIM that the kids could only run so far or so fast. He's protective and a caretaker too. He doesn't like any of the kids to get out of his sight if they are outside and each night he stays with the little boys until they fall asleep. He doesn't care if the kids have had a bad day, if they are grumpy or even if they are wild and crazy. He just loves them no matter what.
This timeless love is the message of this new film. It tells the story of a dog and his boy growing up, and then follows the dog through several different lives with different families before coming full circle back to that boy, who is now a man. It features a star studded cast and critically acclaimed crew, even the trailer was enough to bring me to tears.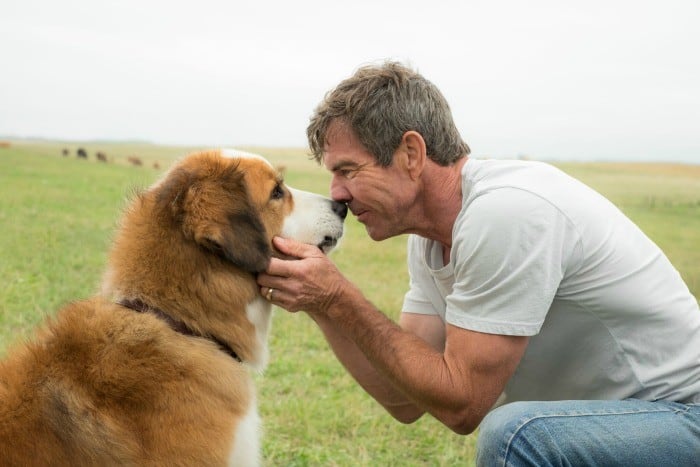 Our Brutus has filled a purpose in our kids lives and we see his purpose every day in our family life too. He's taught my husband and me lessons, as when things are stressful, that salt and pepper muzzle will press up against one of us, reminding us to speak with gentleness and kindness. We know that all good things must come to an end, but we're hoping to enjoy the lessons of this wise old dog for a few more years and we know that we will carry him with us forever after.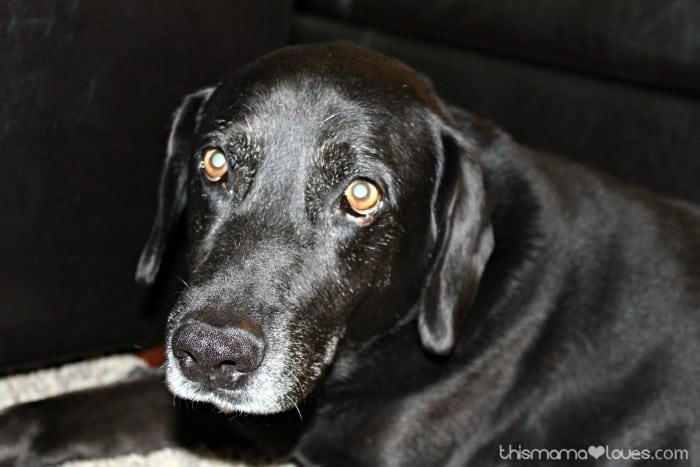 The ones we rescue, rescue us.
You can create your very own "A Dog's Purpose" poster like we did using our sweet Brutus. Use the My Dog's Purpose Poster Generator to create your poster then share your dog's poster using the hashtag #MyDogsPurpose. Your poster could even be featured in the A Dog's Purpose campaign!
In honor of the movie, dog lovers can also upload their furry friend's picture to the film's mosaic and connect with pups looking for a forever home via Best Friends Animal society! http://unvrs.al/ADPSite.
Watch the trailer for A Dog's Purpose below, and make plans to see with your family when it hits theaters on January 27.