Emmaroo's Boutique Clothing for Children  emailed me and asked if I'd be willing to do a review of some of their boutique clothing for girls.  Why yes, yes I would, I replied, my heart all aflutter.  You see, I love pants with ruffles on them.  The more ruffles the better.  Let me clarify- pants with ruffles for kids.  I'm not sure I could pull off the fabulousness of ruffle pants, but perhaps one day I will try.  Anyway, Emmaroo's carries several fabulous and ruffly styles of boutique clothing for kids and if your little one likes to stand out in a crowd, you're going to LOVE this site. Quality clothing by quality designers and brands!  Below, you'll see my little one in the Navy and Yellow 2 piece tunic set- I can't stress enough how much I love the navy and yellow together, in bold, bright hues.  It's just adorable.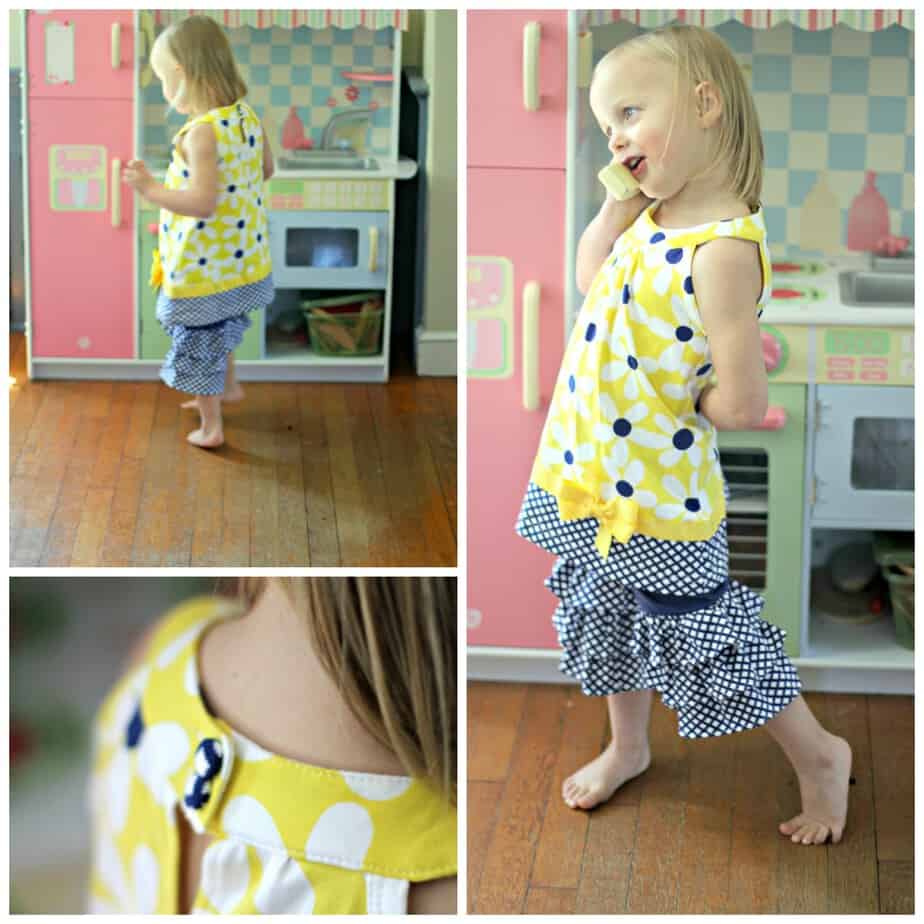 When there are pants with ruffles, there's often a coordinating or matching top that goes along with said pants.  It makes my heart go pitter pat.  But sometimes, even with my love of ruffles, I fall for things like this floral bouquet print romper that hasn't got a ruffle but is beyond cute.  I love it.  She'll be adorable and cool in the hot summer weather!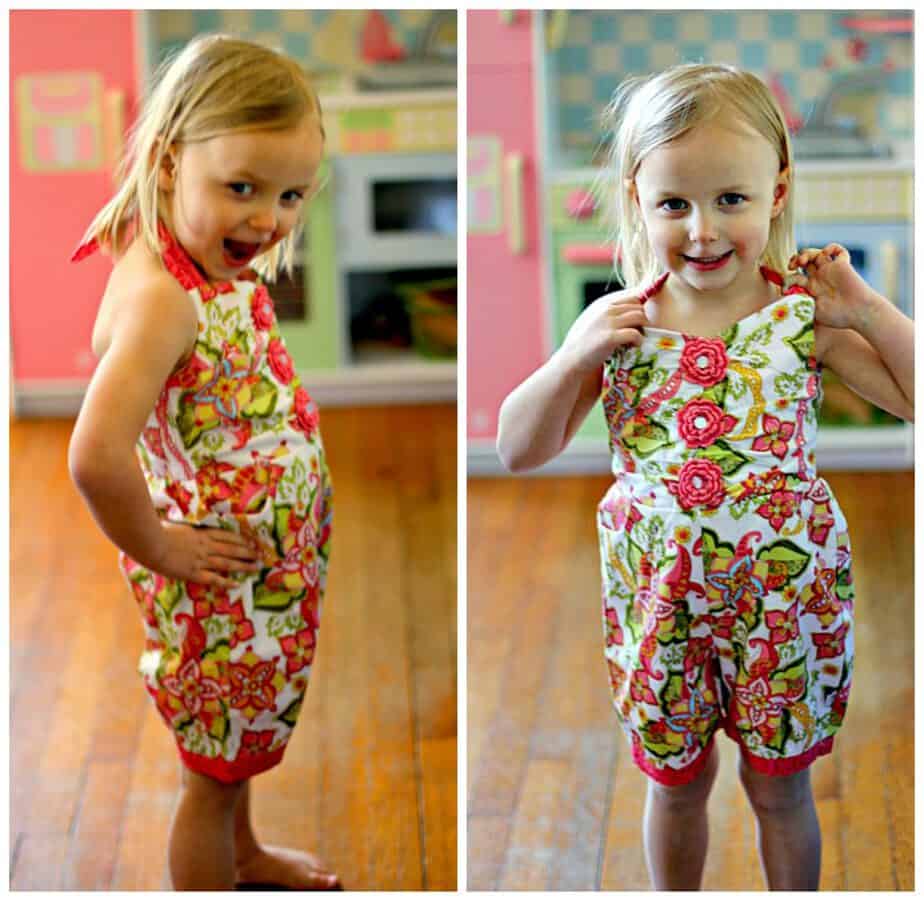 (Please, please ignore our floors.  They are in need of being refnished about a year ago, but we've not had the time!)
The watermelon dress is so soft, and so comfy to wear, that my little one wants to wear it daily.  She loves that the shorts are the same as the dress, so she can twirl and do cartwheels without anyone seeing her underwear (which is funny because 90% of the time I have to remind her to WEAR underwear!?).  My favorite thing about this dress set is the watermelon seeds.  Such a fun accent!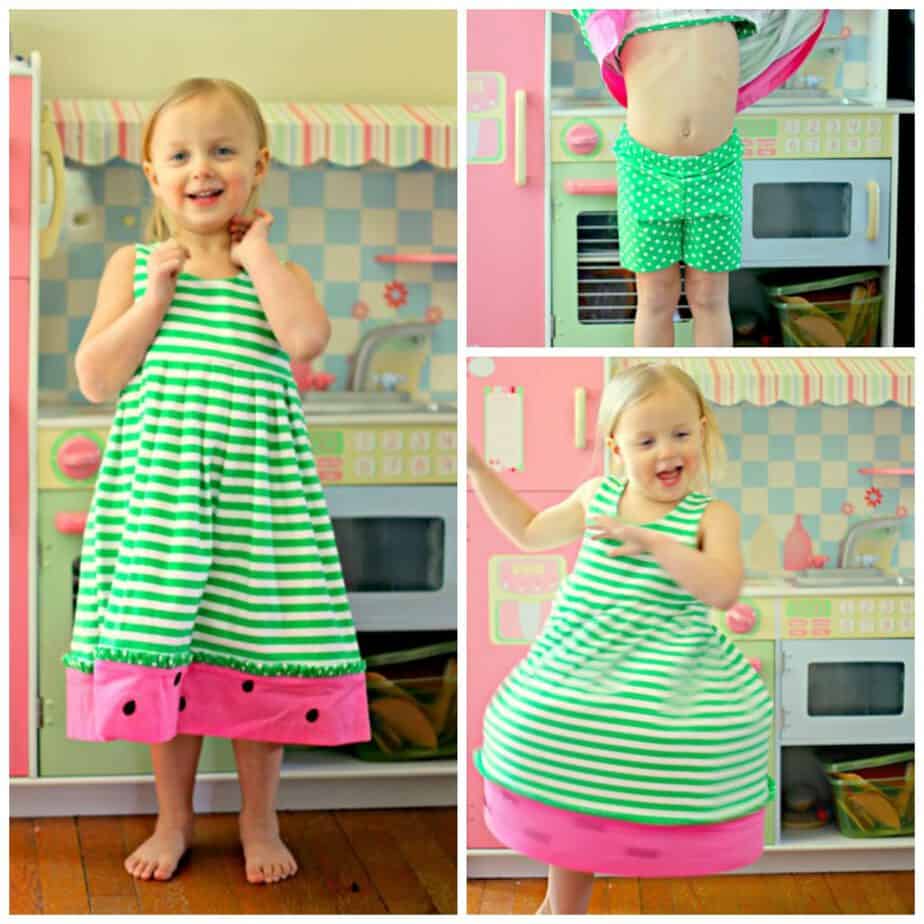 And last…but certainly not least…the ruffliest of the ruffles…it's twirly, it's ruffly, it's got a fun flower and it's SO fun to wear.  It's 2 pieces of polka dot adorableness!  This turquoise/white 2 piece set with a flower is fun for a playdate, a party, a picnic or a walk.  I love it.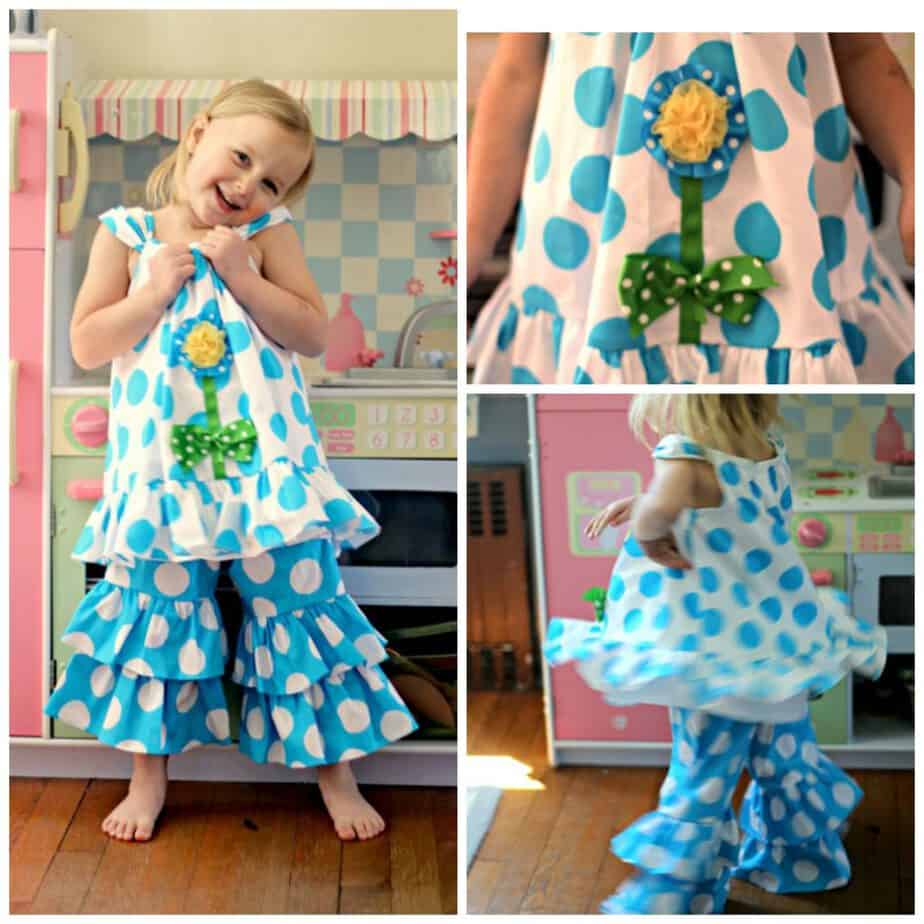 At Emmaroo's Boutique, they strive to make shopping for children's clothing convenient and affordable. They offer many styles and designs to suit just about any taste.
One reader will win a $100 Gift Certificate to Emmaroo's Boutique!  
Thank you to Emmaroo's Boutique for sending us the adorable outfits.  Opinions are my own.