We're potty training Baby B, whether I want to or not (I do not)….she's ready, she's asking…she's going.
Well, when she wants to.
We thought maybe she'd like m&ms or something, when she goes on the potty instead of telling us as she goes.
She, like her brother and sister, didn't really care much about the candy.  All three of them have been kind of "meh" about candy when they use the potty.
So I asked her today, what would she like for a treat when she pees on the potty.
Bacon. Bacon. BACON!! My bacon!! Me!! Bacon!! YAY BACON!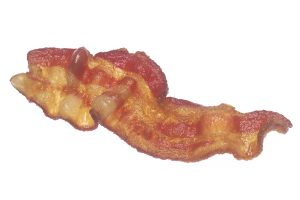 Yep.  That's my baby.  Will pee for bacon.
Please tell me my children are not the only ones who are so silly!!
[ad#glam between posts]
0