A&E is kicking off its new real-life series, Modern Dads, with an interactive road tour this August leading up to the series premiere on August 21st at 10:30/9:30c.  They've asked me to share about the Modern Dads Tour with you and as a thank you, have invited my family to come enjoy a fun day at one of the tour stops. I think it's over the top marvelous that there's a show like this- and just scrolling through the photos on the Modern Dads site I can see I'm going to enjoy watching- the dads look like normal guys, not perfect, but in love with their families.  It'll be pretty neat to see a show that goes into the life of the dad at home for a change!!  Who's watching with me?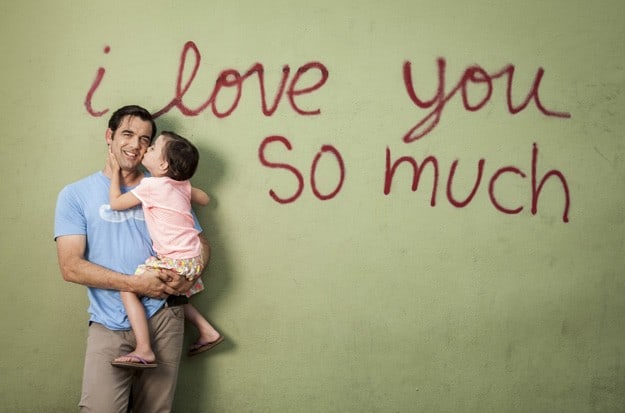 Parents and their children are invited to check out the Modern Dads RV for a fun-filled family event. You'll be able to have your family photo taken for free, check out the ultimate Modern Dads "man cave," and walk away with Modern Dads swag including sidewalk chalk, bubbles for the kids, and more.

Where can you find the Modern Dads Tour? 
WASHINGTON DC area

Saturday, August 10th; 1:00PM – 5:00PM – The Prince William County Fair
Prince William County Fairgrounds, Manassas, VA
Parked at the Kids Fun Zone

Sunday, August 11th; 1:00PM – 5:00PM – Six Flags America
Upper Marlboro, MD
Parked inside "Gotham City"

BOSTON area

Wednesday, August 14th; 12:00PM – 4:00PM – Six Flags New England
Agawam, MA
Parked inside the grounds at the main entrance of the water park

Thursday, August 15th; 5:30PM – 9:30PM (approximate) – Paw Sox Baseball Game
(Gates open 5:30PM; Game starts 7:05PM)
McCoy Stadium, Pawtucket, RI
Parked at the ballpark's main/front entrance

PHILADELPHIA/NEW JERSEY area

Friday, August 16th; 4:30PM – 8:00PM – Ocean City Boardwalk
Ocean City, NJ
Parked at the Music Pier: Boardwalk & Moorelyn Terrace

Saturday, August 17th; 4:30PM – 8:00PM (approximate) – Camden River Sharks Baseball Game
(Gates open 4:30PM; Game starts 5:35PM)
Campbell's Field, Camden, NJ
Parked at the main/front entrance

NEW YORK CITY area

Sunday, August 18th; 3:30PM – 7:30PM (approximate) – Brooklyn Cyclones Baseball Game
(Gates open 3:30PM; Game starts 5:00PM)
MCU Park, Coney Island, NY
Parked at the main/front entrance

Wednesday, August 21st; 12:00PM – 4:00PM – South Street Seaport
Lower Manhattan, NY
Parked underneath the FDR bridge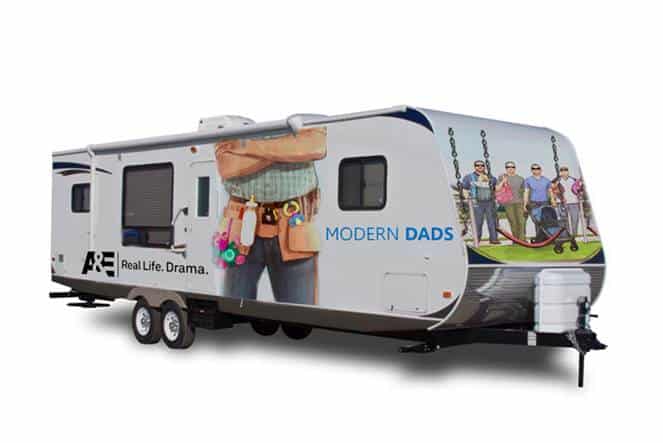 If you do head to the tour, please share your photos on Instagram with #ModernDads and @AETV– I'm sure they'd love to see everyone having a great time!
About the Show
MODERN DADS features four stay-at-home dads who may be a little unconventional, but they get the job done. Banding together, their "guys club" is a tribe of suburban, child-rearing dudes who are just trying to do their thing… with a kid (or four) on their hip. This new series will follow their exploits as they navigate their lives; juggling the requirements and social expectations of being both a `modern man' and 'modern dad' while their significant others are off at work.Don't forget to tune in to the series premiere of MODERN DADS on August 21st at 10:30/9:30c.
Hope we'll see you at the Modern Dads Mobile Tour!