I am excited to start a new series called, What Every Camper Needs. This all-weather sleeping bag review post is brought to you  by our friends at Teton Sports.

Camping is a great way to relax, unwind and connect with nature. When camping is mentioned it can evoke very different reactions from people.  Some people camp on mountain tops, deep in the woods, others camp in an RV at a campground and many camp in their backyards or even living room.  It doesn't matter how you choose to camp, there are a few things that Every Camper Needs, or may just want.
Today I am going to talk about a warm, all-weather sleeping bag.  Growing up I had a sleeping bag, it was nothing fancy but I loved to sleep in it.  My brother and I would watch TV while laying in our sleeping bags and camp in the living room.  That sleeping bag was fun but not very warm and had no features.  Teton Sports sent me the Fahrenheit Regular 0°F and now I want to go camping!  As you can see in this picture, my son loves it too.  He "stole" it from me and has been sleeping in it.  This sleeping bag is plenty warm and the first night he woke up sweaty, guess I can turn the heat down at night!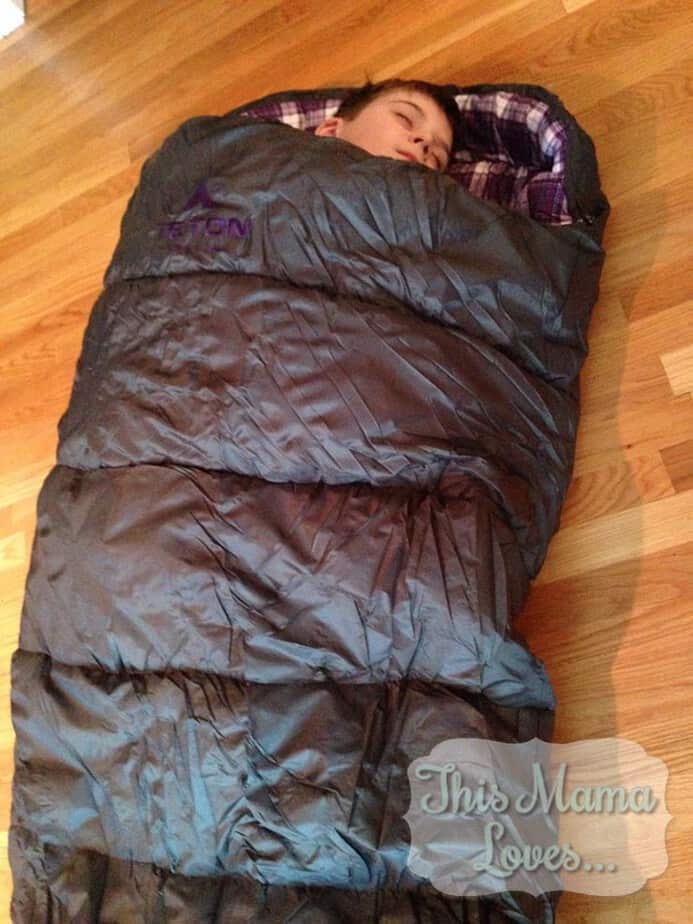 The Fahrenheit Regular 0 F is a roomy all–weather sleeping bag. Durable two–way zipper, thick taffeta shell, cotton flannel lining, mummy–style hood, inside Velcro pocket. Includes stuff sack with compression straps.   My son tried it out and then I had to climb in.  The lining is so soft and warm and there is plenty of room to move around and get comfy.
100% Cotton flannel liner
Double layer construction entire width and length of bag increases warmth and durability
Suitable for multi–season use in rugged conditions
Rated for cold temperatures
Sturdy taffeta shell stands up to years of use
Sturdy no–snag two–way zippers with metal pulls
Full–length zipper baffle reduces drafts
Right and left zippered bags zip together
Mummy style hood keeps head or pillow off the ground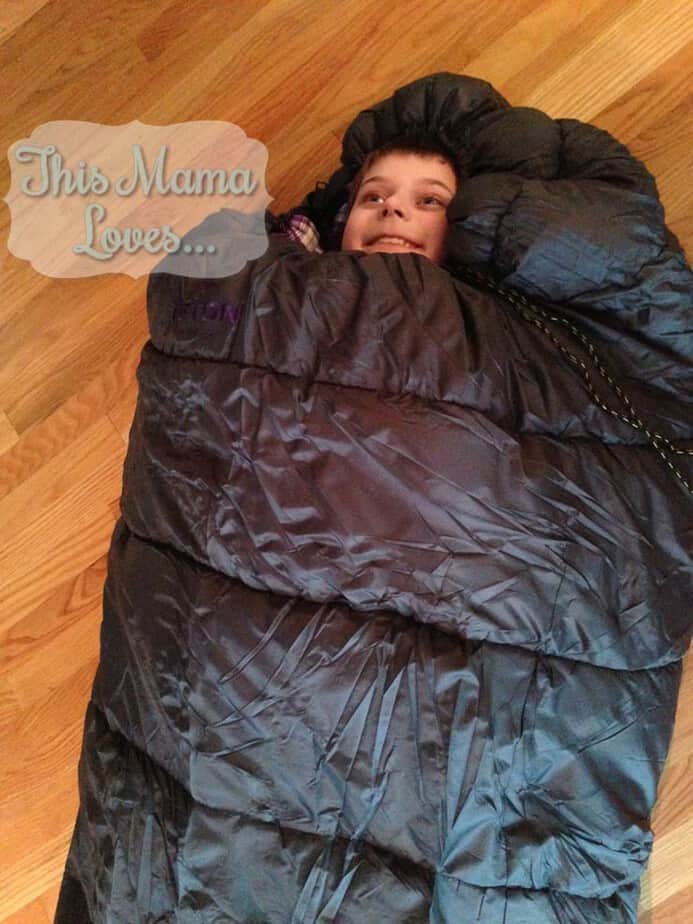 After a couple of nights I convinced my son to let me try out the Teton Sports sleeping bag.  It is so soft on the inside and gave me plenty of room to move around and get comfortable.  I could even sleep with my knee bent and on my side.  The bag does weigh about 5 lbs so it may not be great for backpacker but it is perfect for driving to a campsite.  It comes is a great compression bag for quick and safe storage.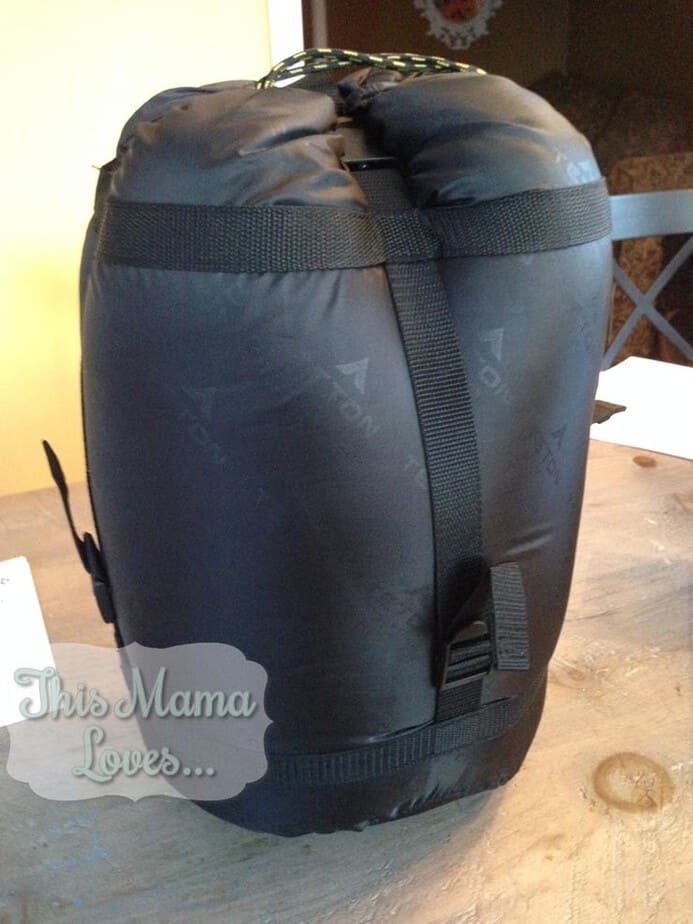 Teton Sports Fahrenheit Regular 0°F sleeping bag is going to get a lot of use and I believe it will last for many years to come.
Teton Sports Fahrenheit Regular 0°F retails between $60 and $72 and can be found online at Amazon or Sportsman's Warehouse.

Enter to win one of your own.
What item do you think every camper needs?
A sleeping bag was provided to facilitate this review.  All opinions are my own.