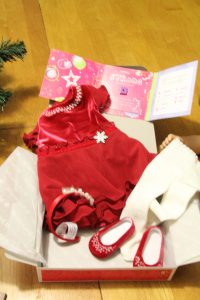 Do you know what's more fun to my girls than having fancy Christmas dresses? Having fancy Christmas dresses that match their beloved Holly and Annabelle dolls!! American Girl sent us a dress for each of the girls plus the matching dress for their dolls. To say the girls were smitten is, to say the least, an understatement.
For my older daughter, we got the Merry & Bright Outfit for Girls and for Dolls. It's pretty, it's shimmery, flowy, and, key for my daughter, is twirly. All the key features in a dress my child looks for, and for me? Well, it's pretty, modest, and very well made. I know that my girls will both wear this dress, and we'll then pass it along to another family to enjoy, with no worry of it fading nor falling apart. American Girl is not an inexpensive brand by any means but it is definitely all good quality.   There is even a beautiful capelet that you can get with this (to my daughter's disappointment, we do not have this.  Perhaps Santa may drop it off?) to complete the holiday look.  This dress is absolutely gorgeous.  I'm a little jealous. 
For my little one, the Sweet Snowflake Outfit was the perfect holiday ensemble.  She's a huge fan of purple so this was a hit before it even came out of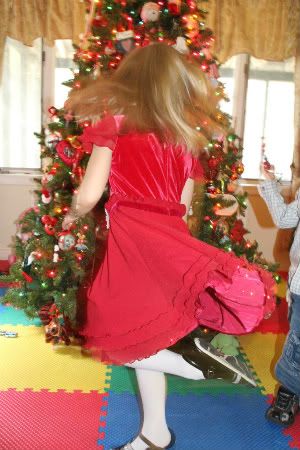 the box!  I had thought the flowers and waistband were a black from the website, but to my (pleasant) surprise they are a chocolate brown that looks adorable with the deep plum color of the dress.  My little one calls this her party dress, because the material is "slippery" and more a nylon than the cotton she's used to.  I keep her in undershirts so there wasn't any worry about it itching or being uncomfortable on her torso, but she didn't seem to be uncomfortable in any way.  We just paired this dress with plain white tights and party shoes, so my little one was good to go.  There is a headband and tights set you can order to match this dress, to really get the full look.  I wish they made shoes for the girls like the ones for the doll- they are absolutely adorable!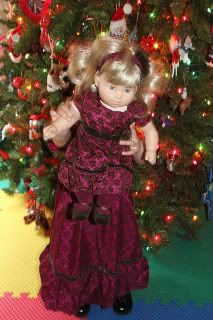 The dolls' outfits match the girls' perfectly, but each came with a pair of tights, shoes, and a headband for the doll.  The Bitty Baby/Bitty Twin set has a book included, Bitty Bear's Winter Crafts, which my children (including my son) are obsessed with and have been getting after me to by Epsom salts so that we can hurry up and make some of the crafts!!  These books are such a huge hit in my house- when they are stories and when they are crafts.  I love that they are included with Bitty Baby and Bitty Twin purchases.  The Just Like Me dress set comes with a charm for your doll's necklace which makes it kind of like a collectible for my daughter.
If you are looking for the perfect holiday dress for your little girl(s), definitely check American Girl.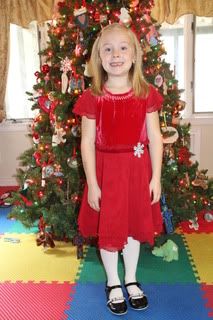 I received samples of this product to facilitate my review. Opinions are my own.
0