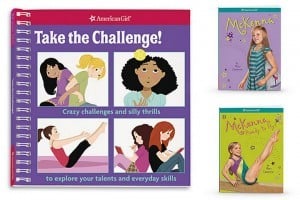 We "met" McKenna Brooks a few weeks ago, just before 2012 began.  The American Girl of the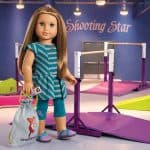 Year for 2012, we love her- as so many others do.  We not only love McKenna for the beautiful doll that she is (and she's gorgeous, very well loved in this house, and I'd love to have her hair color!!) but also for her great books.  While we've not read McKenna: Ready to Fly just yet, although we've been going through Take the Challenge and my daughter has read the McKenna book cover to cover at least 5 times since the book arrived a week or two before Christmas.
McKenna's story speaks to girls, and they love her- and to celebrate that, we're going to give one of our readers a McKenna Brooks Book Prize Pack including McKenna, McKenna: Ready to Fly and Take the Challenge!



a Rafflecopter giveaway

No compensation was received for this post.  Sponsor to fulfill prize.
0