Got a girl who loves her American Girl dolls?  I know both of mine do- and most of their friends! Here are some a-doll-able Valentines that they can share with all of their friends- and their dolls!!
Click to download here: american-girl-valentines or click on the image of the cards. Happy Valentine's Day!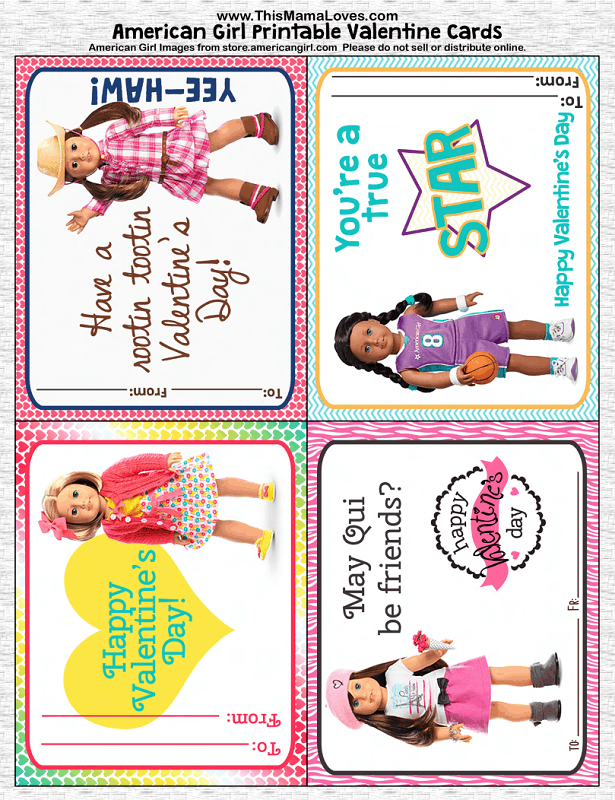 Check out our fun Hipster Valentines as well!