Being healthier and making conscious choices towards LIVING healthier are so much a part of my routine right now.  Snacks are a major downfall for me, especially sweets. Yoplait makes quick and healthy snacking easy with their 100 calorie Greek yogurts. They are delicious right out of the cup but if you wan't to take it to another level and dress up your snacks there is a lot you can do with their flavors from vanilla to strawberry cheese and still keep it under 150 calories. I like to snack on yoplait once or twice a day for a energy and of course to sneak some calcium and protein into my hectic and sometimes too busy to eat days. Yoplait believes yogurt is a great daily staple in your new year routine. We believe it's all about the little things, and eating Yoplait is one of many small steps that can lead to a better you in the new year. Discuss your opinions about weight wellness, and how Yoplait is an ideal snack mid-day to keep you energized and full in between meals.
 Thanks to Yoplait for sponsoring today's healthy snacking recipe post!
Why Yoplait Greek 100 for a snacking option?
• 100 calories
• 10-12 grams protein
• 0% fat
• 20+ flavors
I came up with these simple little frozen yogurt bites that taste just like apple cobbler, we have included an easy homemade granola recipe that can be used to top flavors like Yoplaits Apple ie, Blackberry Pie, Black Cherry, Mixed Berry, or Peach to create delicious cobbler creations.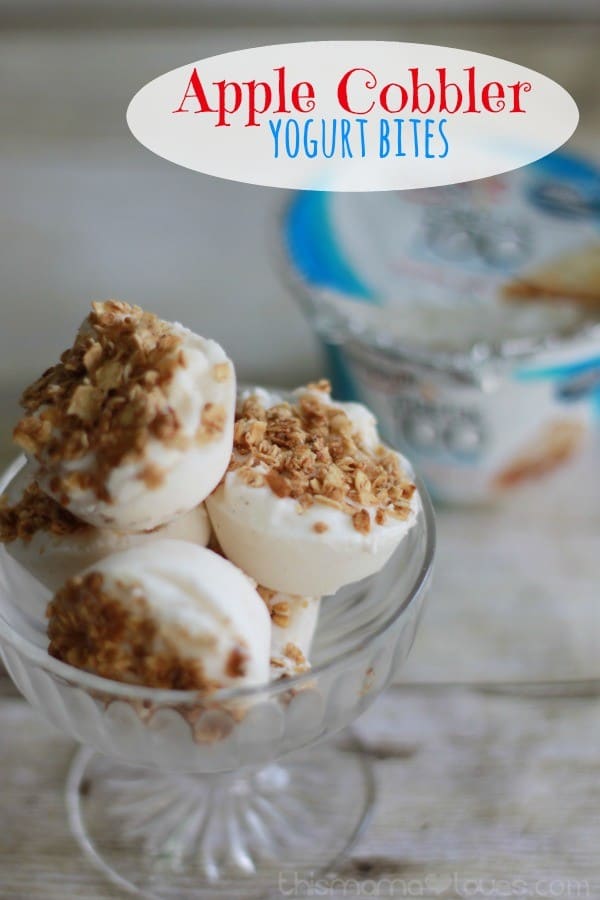 Apple Cobbler 150 Calorie Snack Hack
Homemade Granola
To make homemade granola you will need:
¼ cup quick cook oats
2 tsp. honey
1 tsp. coconut oil
Preheat oven to 300 degrees
Mix all ingredients well.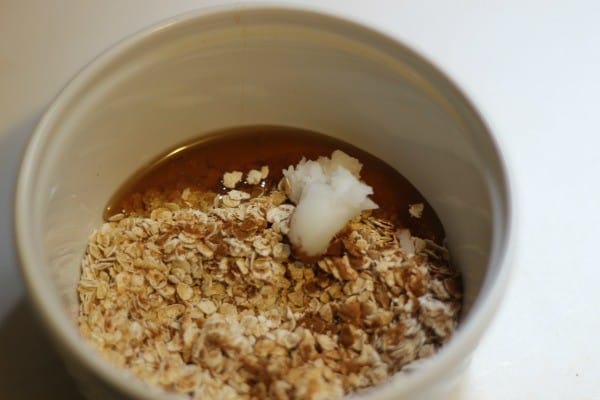 Spread on a baking sheet and bake for 12-15 minutes, stirring once, until golden brown.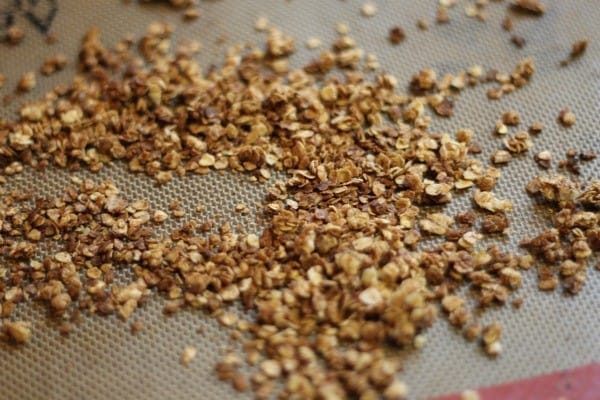 Allow to cool and store unused granola in an airtight container.
For our less than 150 calorie snack hack :
Divide 1 container of Apple Pie flavored Yoplait Greek 100 Yogurt between 6 mini muffin cups.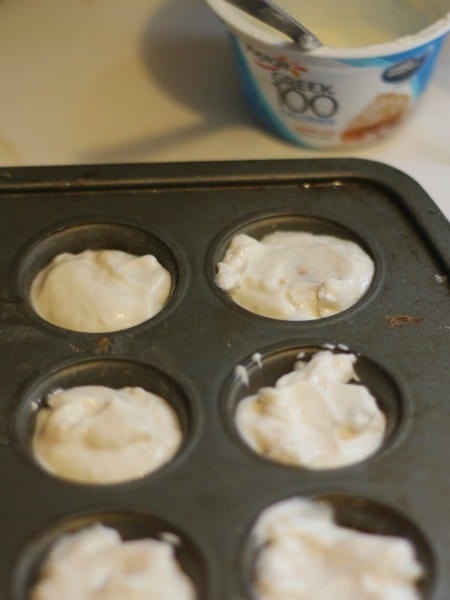 Spread 1 Tbsp. of prepared granola over top of yogurt.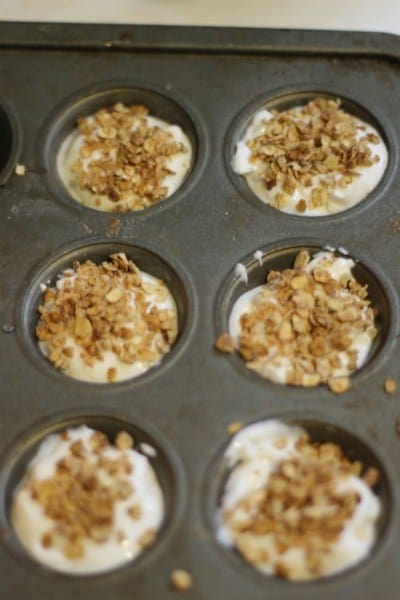 Place in freezer for 1-2 hours until solid.
Eat right away or place yogurt treats in a freezer safe bag and keep frozen until ready to snack.
1/4 cup of prepared granola is roughly 125 calories, all you need is 1 Tbsp. of granola to top your 6 yogurt cups bringing this tasty frozen treat under 130 calories to total- for all 6, that is some serious snacking. I typically quadruple this recipe and store it in an airtight container and use to top my yogurt straight from the fridge or frozen!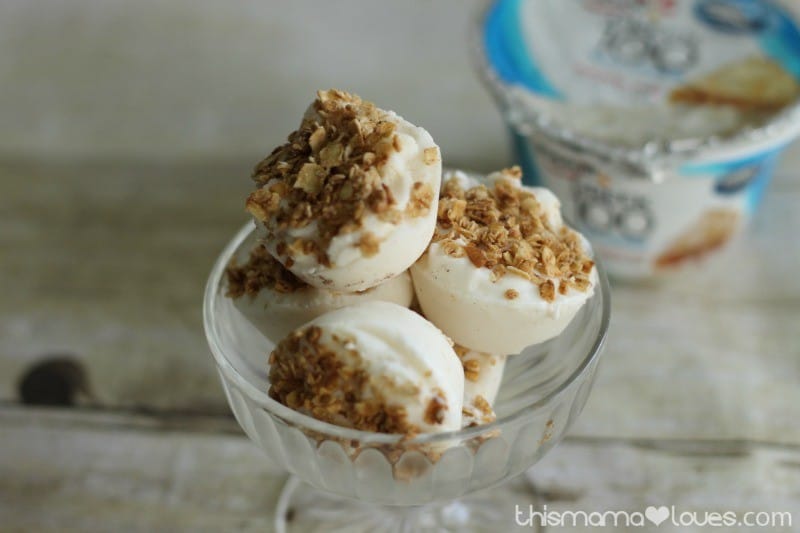 What are your favorite snack hacks? Check out Yoplait Greek's #SnackHacks Pins for some more fab and deLIGHTful snack ideas!
[mpprecipe-recipe:2258]