Target has everything child(ren) need for the Back to School season, from supplies to apparel. We got supplies a while ago, and the kids spent many, many hours organizing and reorganizing their backpacks before the first day of school.  I don't like to do supplies and clothes shopping all in the same day- I get overwhelmed and the kids do too.  We find too much at Target, every time we go…but I digress.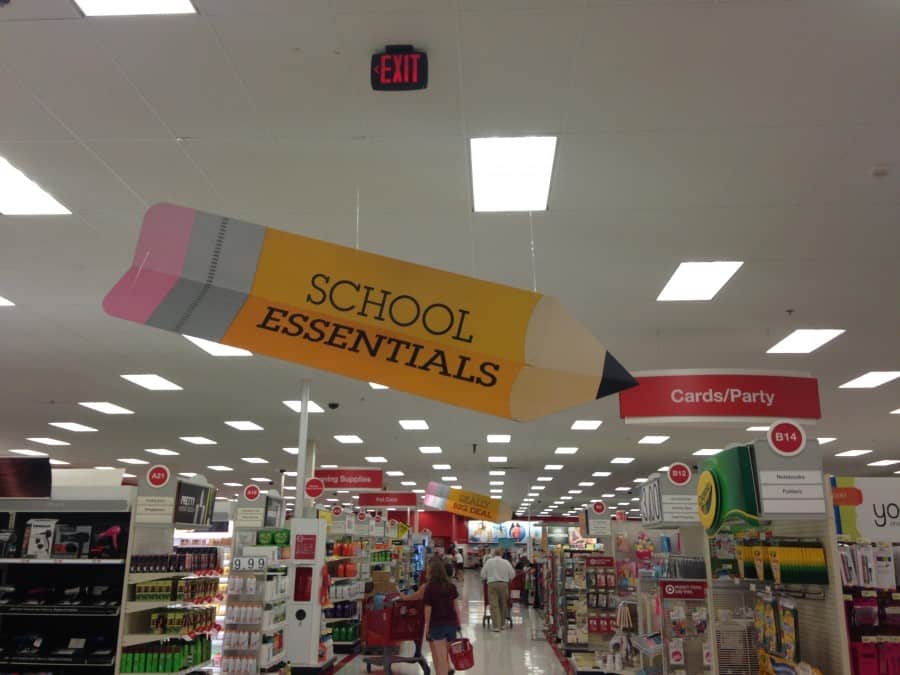 I actually enjoy bringing the kids to look for clothes. I love to see what they'll be drawn to, and what they like for colors, patterns, fabrics, styles, etc.  My son LOVES plaid shorts, and he almost made a beeline for the Cherokee Boys' Chino Shorts in Baked Red.  He was giddy when he found a "totally hilarious" Minion shirt that has a Minion doing a photobomb on it! He actually put it on over his shirt to make sure it would fit without me even ASKING him. (He hates trying things on!)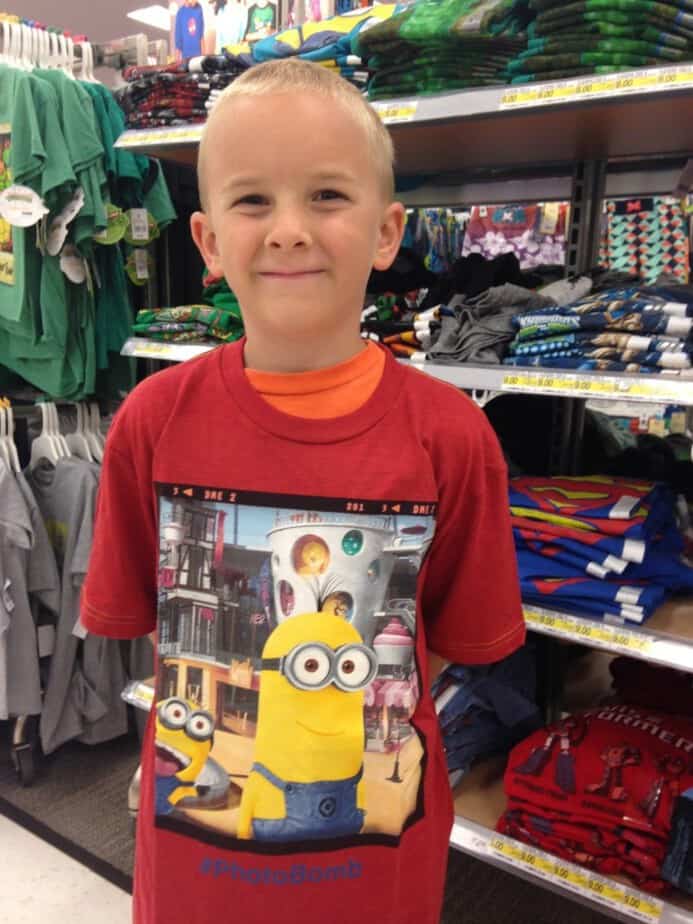 I do love Minions. I also love the price on these shirts. He also found a Ninja Turtle one with his fave Raph on it. Score. He didn't need much for school but we do like a new first day of school outfit!
My oldest- well, she's turning into quite the little fashionista. Right before my eyes, in spite of me being fashion clueless.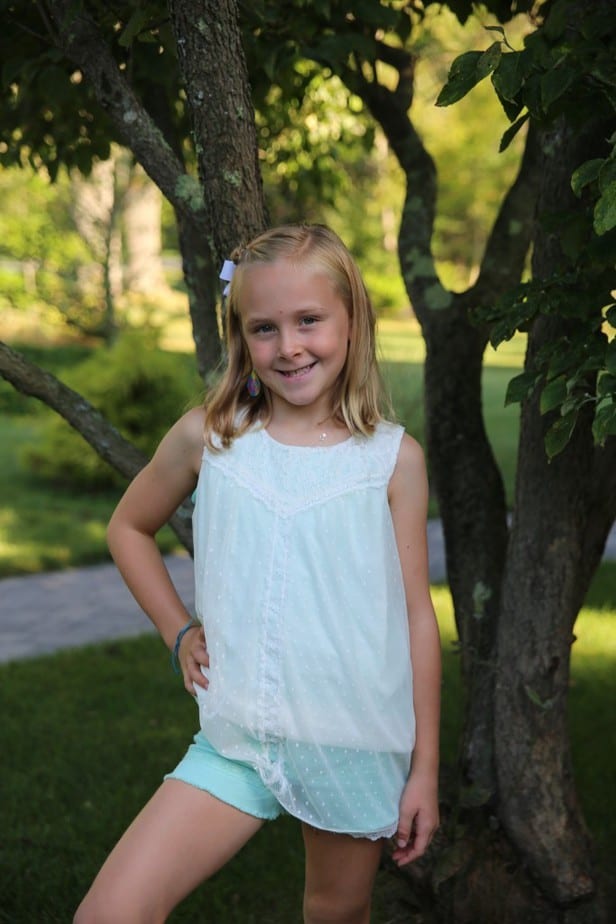 Sigh. At least I can afford the stuff she likes when it's from Target!!  The whole outfit was under $25. 3 pieces!!
She's also having fun playing around when shopping, being goofy, and silly. Reminds me of how I was with my friends in stores…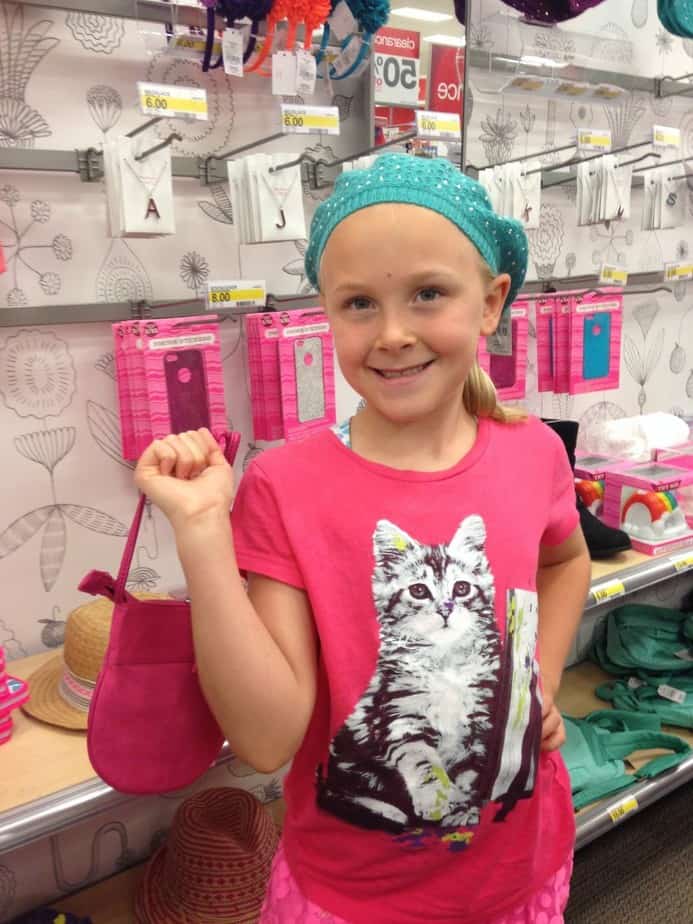 She totally wants a purse.  For her smartphone.  That she doesn't have. We settled for some fun socks – I think one pair had phones on them.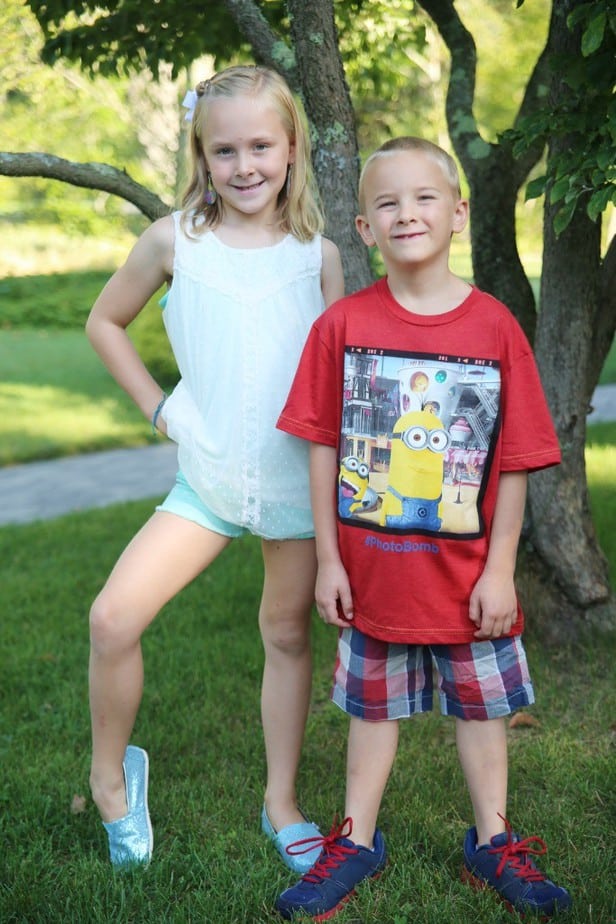 First day of school outfits, complete.  Little sis had chosen new stuff that is more for colder days… these skinny overalls might just be like the cutest thing EVER.
I think the best part of our Back to School shopping at Target was 3 kids on good behavior, a fun ice cream outing after shopping, and 3 kids' school supplies, outfits and stuff ALL for (well) under $300!

Every little thing is a really big deal.
Disclosure: Compensation was provided by Target via Glam Media.  The opinions expressed herein are those of the author and are not indicative of the opinions or positions of Target.