Thanks to ENO we now have a slackline to play on in our yard.  Slacklining offers not only back yard fun, but also a great way to improve core strength and balance.  It's also fun for the whole family! ENO sent me their slackwire to try out and write a review.  I have worked before with ENO (Eagle Nest Outfitters) and I am impressed with their products and customer service.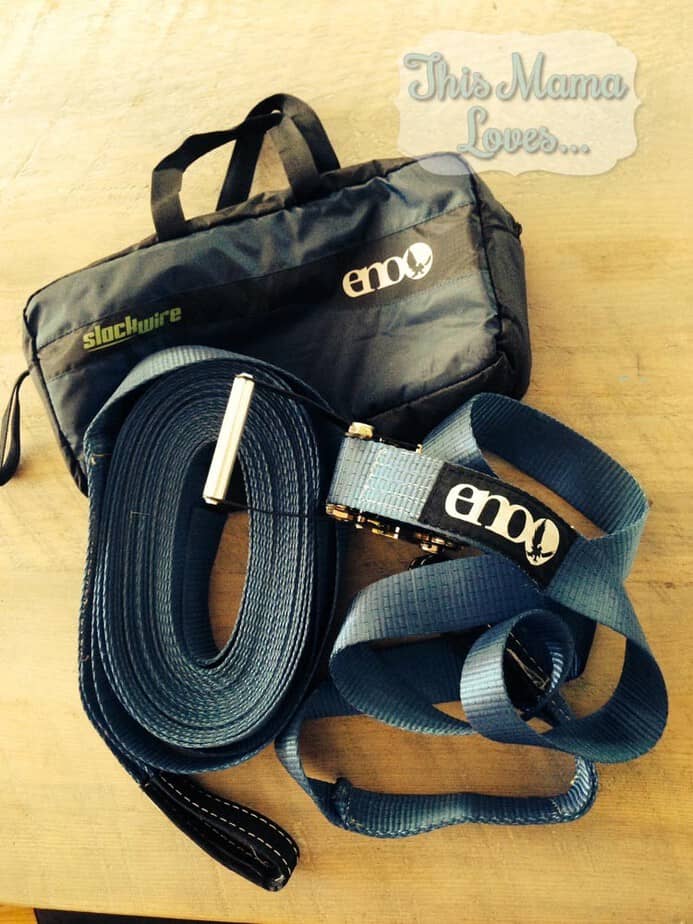 What is a slackline/slackwire?
A Slackline or Slackwire is a length of webbing that is hung between 2 anchor points.  The slackline can be used similarly to a tight rope but it is not stretched as taut and can be bounced on.  Slacklining is a fun way to improve balance and core strength.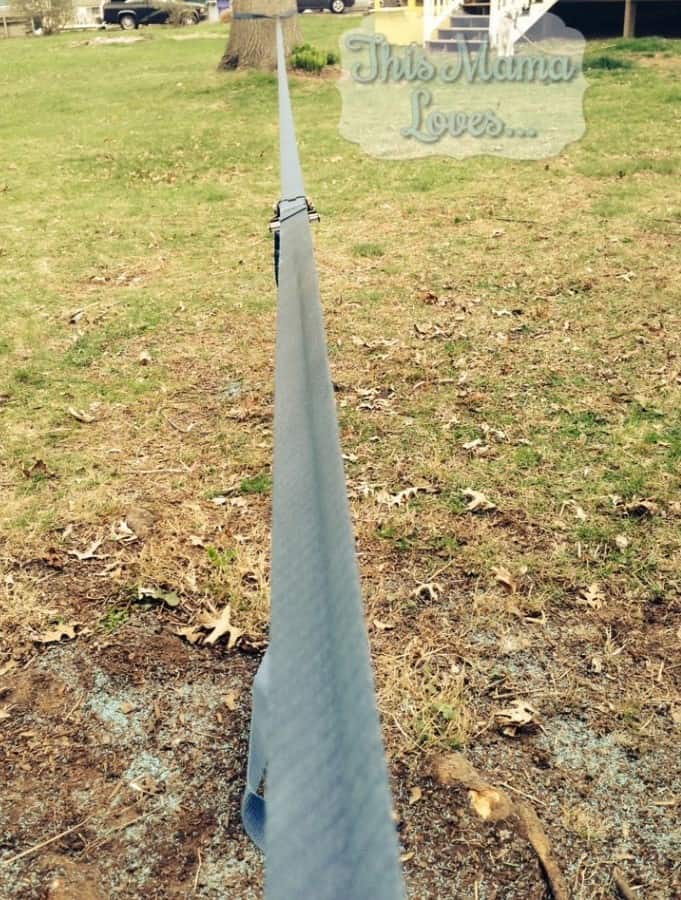 The ENO Slackwire is made of 2 inch nylon webbing and is 49 inches long.  It sets up in just minutes and comes with a convenient carry case.  All you need is 2 sturdy anchor points such as trees, cemented posts or even the tow hook on a vehicle.  My 9 year old and I had the slackwire set up in minutes and we started having fun.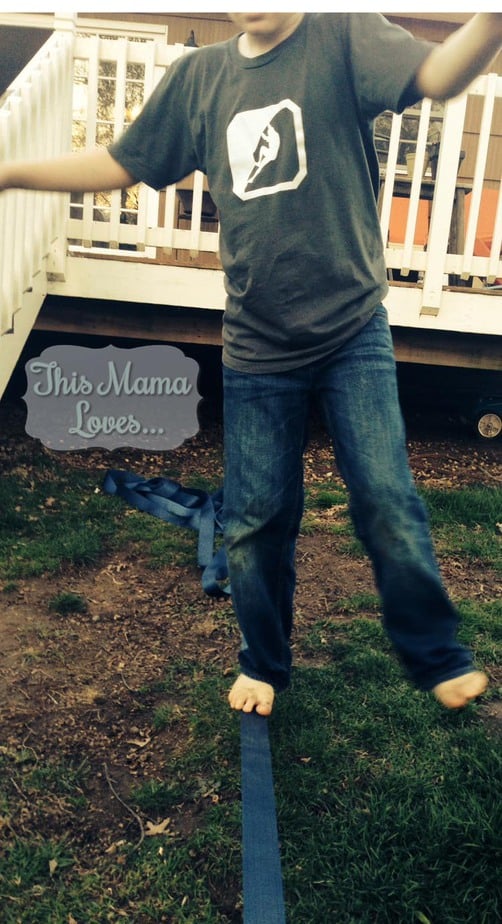 We are loving our ENO Slackwire.  More that a few nights we have been trying to walk across it as the sun goes down.  The first time I tried it I could barely even balance on it with one foot.  Now I am able to take a few steps before falling off.  The nice thing is, it is close to the ground so the falls are not big.  We like using the slackwire for fun and fitness but it is amazing to go online and see the tricks that people perform on theirs.  The carry case makes it so you can bring your slackwire anywhere.  People use them at parks, over water and at indoor rock climbing gyms.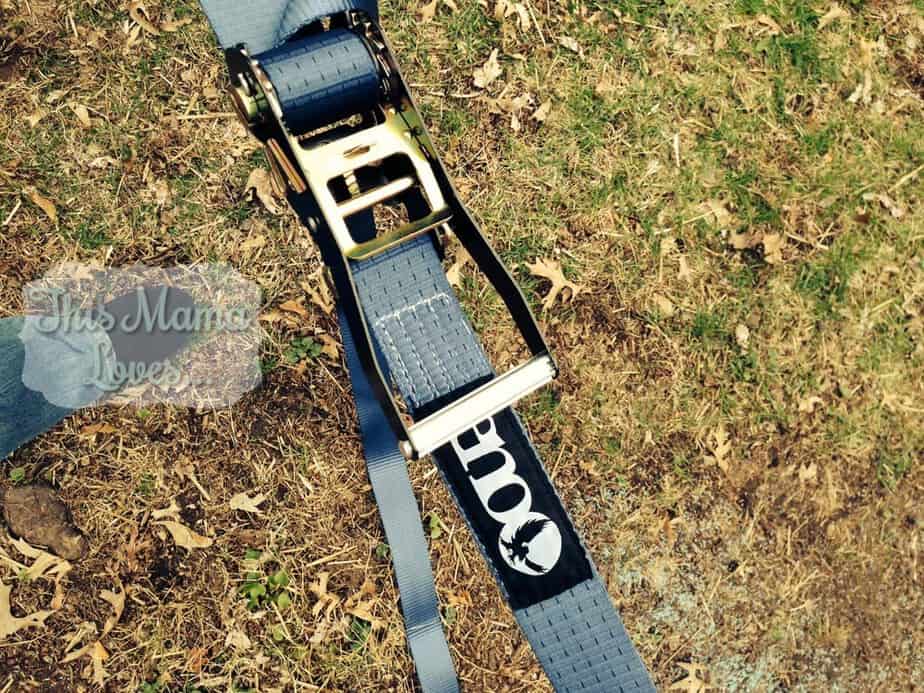 Go HERE and get yours for $69.95 and start slacking!
What is your favorite backyard activity?
This product was provided to facilitate the review.  All opinions are my own.