Easter has a lot of significance in many of our lives….as a religious holiday, as a family time.  It's also a time of celebration and celebrating spring and all that comes with spring- new life, new growth, after a long and dreary winter.  It's in the spirit of family time and celebration that I'm sharing this post with you.  We all know Easter's coming- I mean, the 20+ year (awesome) Cadbury Creme Egg commercials with the bunny are an early sign, as are the seasonal aisles at the grocery store filling up with candies and treats wrapped in springtime pastels.
We do Easter Baskets in our house. It's a lot of fun and we have a lot of traditions around it.  We also go to church on Easter Sunday, and my kids are part of the children's choir so they sing each Easter morning at church.  That doesn't leave much time for egg hunting or basket enjoyment, so I wanted to do a fun Easter-y recipe that was a LITTLE bit treat but a lot of healthy that would fill their bellies and give them some energy to get through a busy holiday morning.  That's where these Banana Oatmeal Nests with Cadbury Mini Eggs came from.  Lots healthy, with a little sweet. (Our kids don't eat candy before we get home from church from their baskets, so I'm ok with a few little eggs in a healthy little nest.
Banana Oatmeal Nests Recipe

Ingredients:
2 Ripe Bananas, peeled and sliced
1 Cup Bob's Red Mill Quick Cooking Oats (or any other brand of quick cooking oats)
Cadbury Mini Eggs
Directions:
Preheat oven to 350 degrees and lightly grease a muffin pan (cupcake tin? Am I the only person who hasn't always known that there are many names for these?)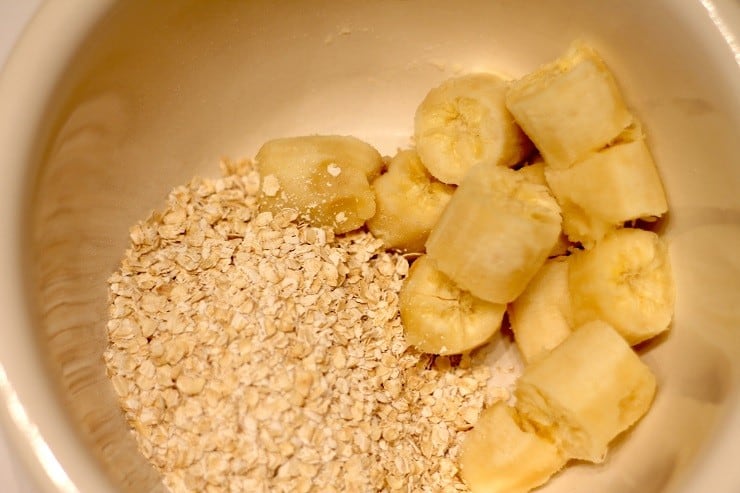 In a large bowl combine bananas and oats and mix until well combined, making sure that there are no large lumps of banana.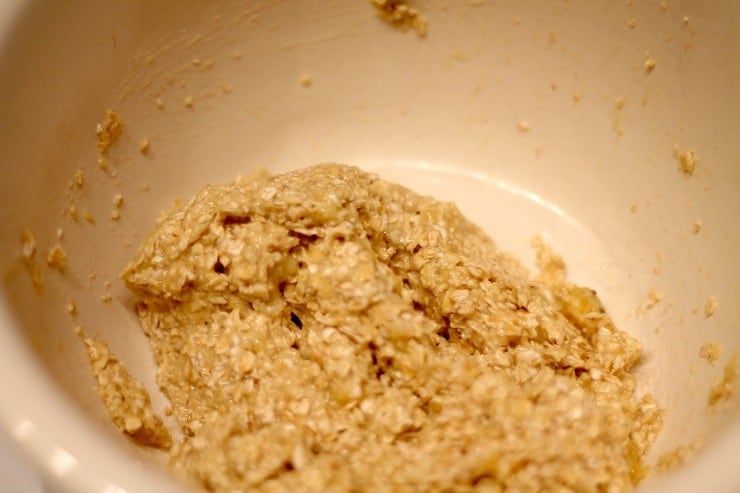 Lightly roll dough into 1-inch balls and place each ball into cupcake tin. Slightly press down and pull the edges up to form a cup.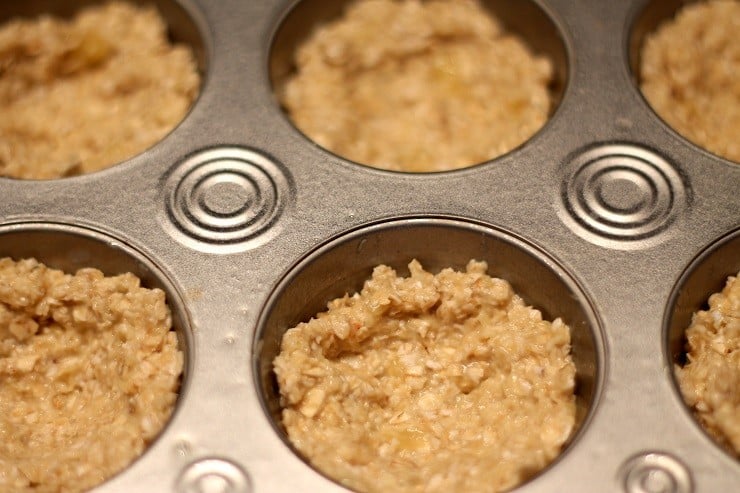 Bake for 12-15 minutes or until the tops are no longer tacky.
Allow to cool for 15 minutes before removing from pan.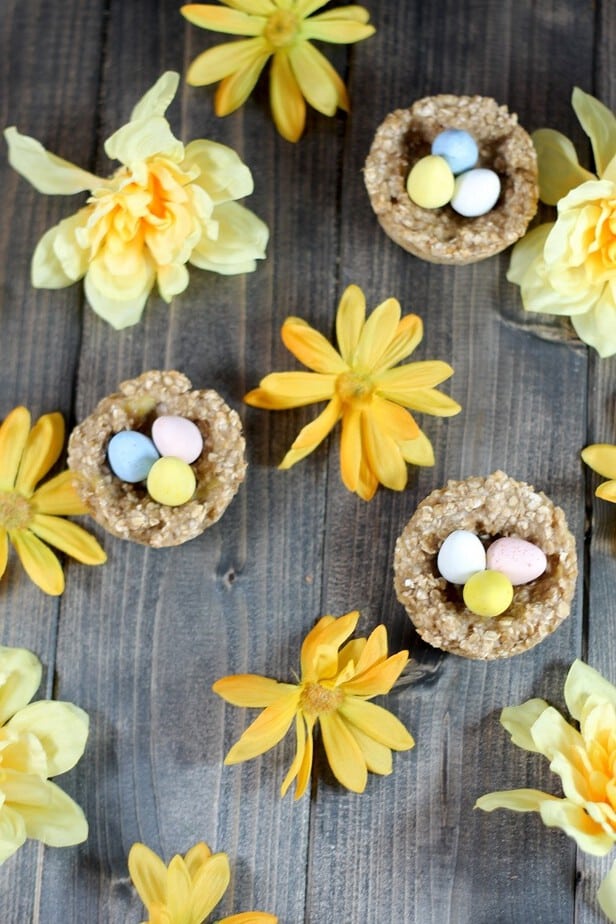 Place 2-3 Cadbury Mini Eggs into each nest and serve.
Yields: 10-12 nests
These Banana Oatmeal Nests are super simple to make with just 3 ingredients, but they are also a better for you option for a fun treat on Easter!