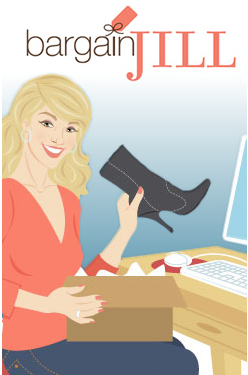 Bargain Jill offers a personalized shopper-like experience online in one comprehensive website.  It's like having a personal shopper in your corner while browsing through a huge department store of bargain-priced, quality products.  Bargain Jill offers women's bargains, accessories for you, home and garden products, clothes and children's deals, health and beauty items, and more.
Got a long list and no desire to head to the mall?  Bargain Jill offers a great alternative to running a bunch of errands- from the comfort of your home, while helping you maximize your savings at the same time! Get the "needs" out of the way and maybe even grab a few "wants" while you are at it!
This site is designed to be super user-friendly.  Easy to navigate, easy to back to where you came from.
This is a sponsored post brought to you by our friends at BargainJill.com.  All opinions expressed within are my own.
0