Beaches Turks & Caicos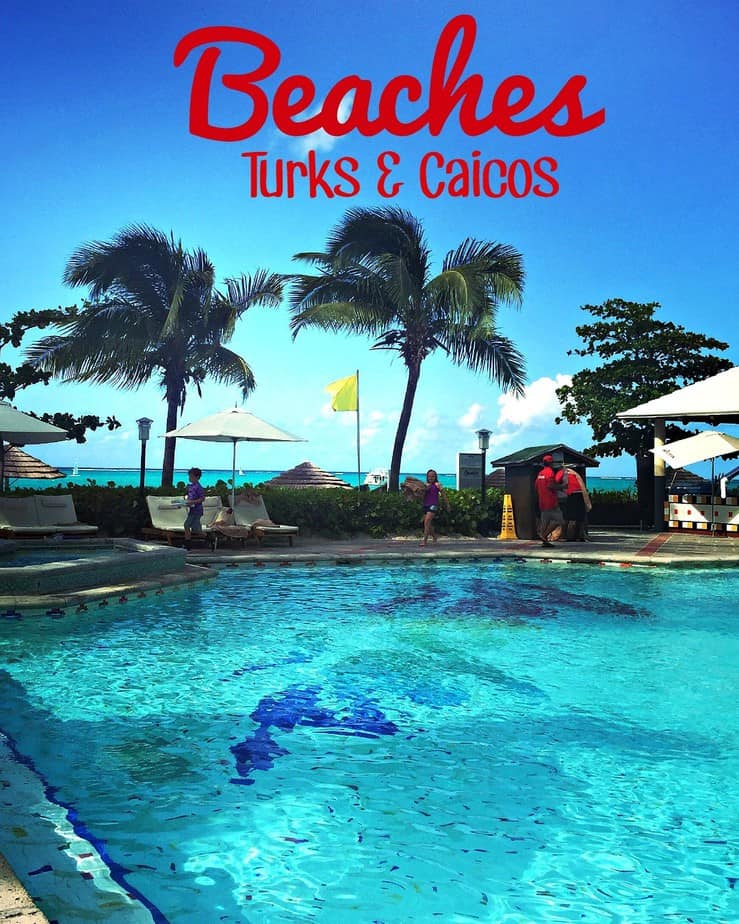 If you are ever presented with an opportunity to go to Beaches Resorts Turks and Caicos, take it. I mean it. We just got back from the most amazing week+ as a family and to say it was spectacular is an understatement. We were invited to the Beaches Moms Social Media on the Sand conference, and as such received a discount on our stay. If you really want to get off of your plane and do nothing for a vacation except relax and play with the family , well, Beaches is your place.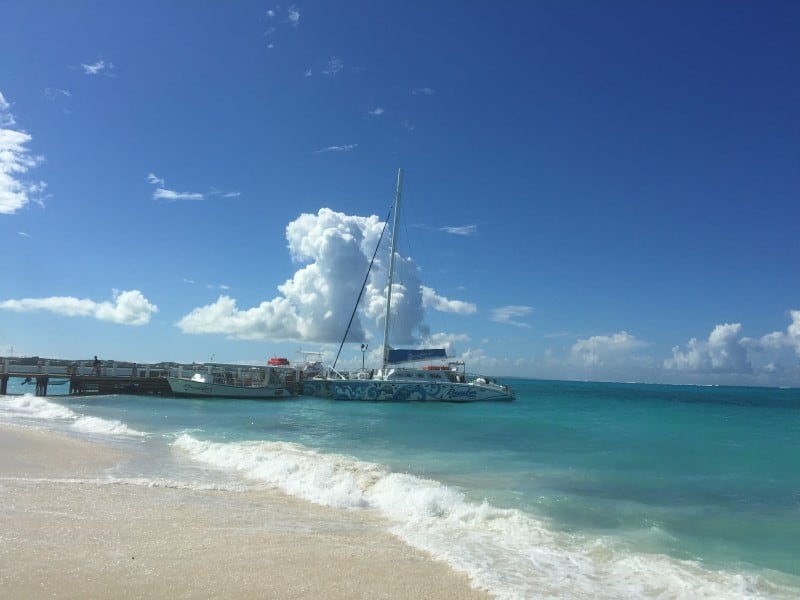 Sparkling blue waters as far as you can see.  Miles of white, soft (I hear the beaches on Grand Turk are the softest in the world, and I believe it) sandy beaches and gorgeous fauna wherever you turn. At Beaches you'll find several villages to choose from- some are closer to the ocean, some quieter- some far from it all on the beach- you'll find something to fit your mood and your group size. Even if you are "tucked away" in one of the more quiet areas of the resort, the beach is never more than a 5 minute walk…and there are pools seemingly around every corner.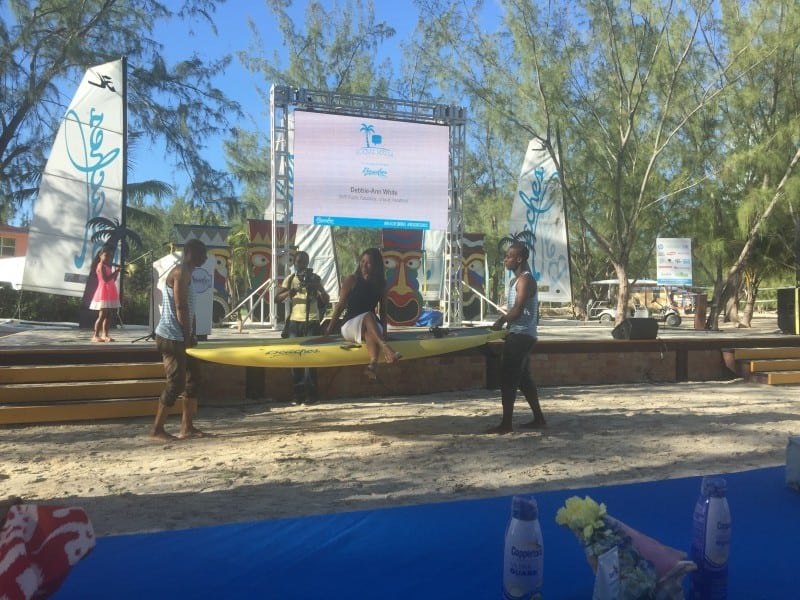 As far as a business conference location, I have to vote Beaches as perfect.  We literally had our session with our toes in the sand, oceanside.  You might think it would make it hard to concentrate, but it really didn't. A rashguard to protect you from burns and a slathering of sunscreen and you'll be good to go.  We bloggers in attendance were also able to give back- look at the backpacks filled with school supplies we were able to donate!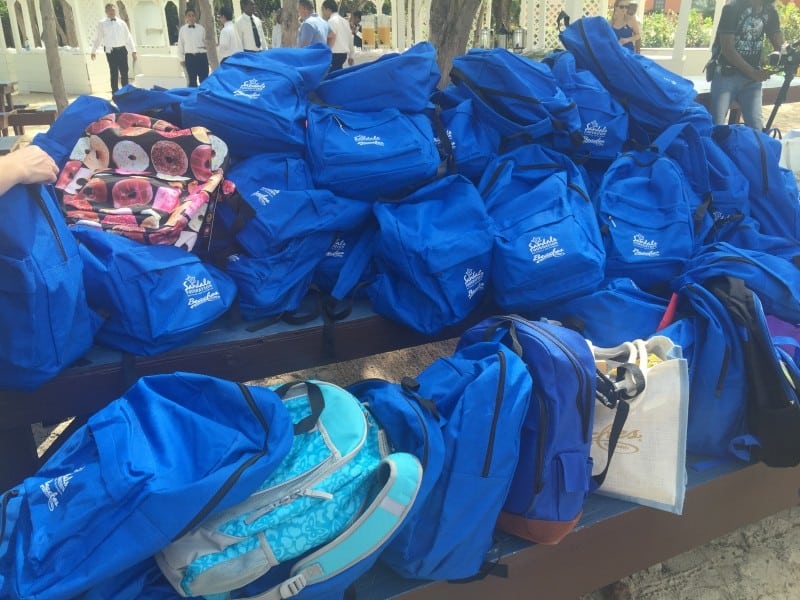 Beaches Resorts are all inclusive, and that includes the bars! The kids thought the swim up bars in the pools were the greatest thing EVER, and they had so much fun swimming up and asking for the "kid specials" that each bartender offered.  My son is dairy free and there was not one time when he couldn't try at least one special from each bartender, because while they do have specials that have dairy in them, they also always have a non-dairy beverage.  Plus, the straws at Beaches Resorts are probably going to make you smile a lot and if you're like us, Santa may bring some in the kids' stockings so you can remember your vacation with a smile no matter what kind of weather is outside.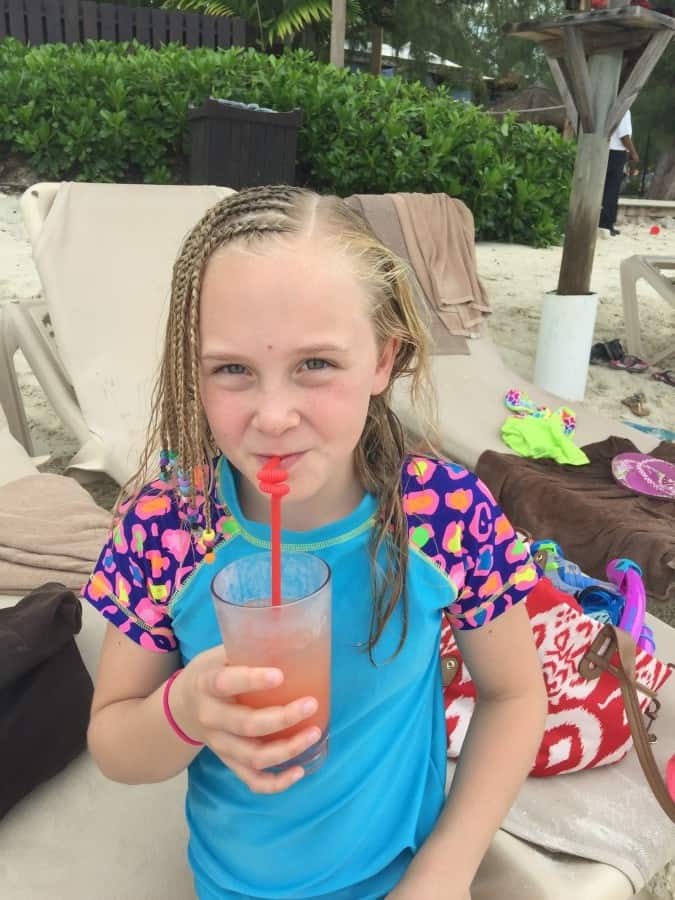 Rainy days are really not fun… but they can be in paradise!! We had lots of rain during our trip- which forced us to look for other activities to do when the waves were too rough for ocean play.  Pools are always fun, even in the rain!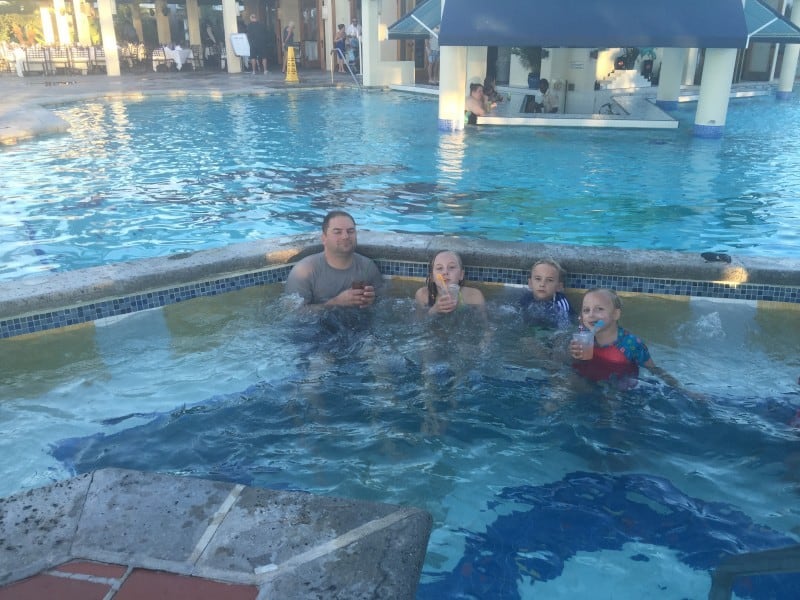 But in the rain, we discovered the Microsoft XBOX Lounge, and we also stumbled on a little craft shop where the kids were able to make glitter shells and paint little vases.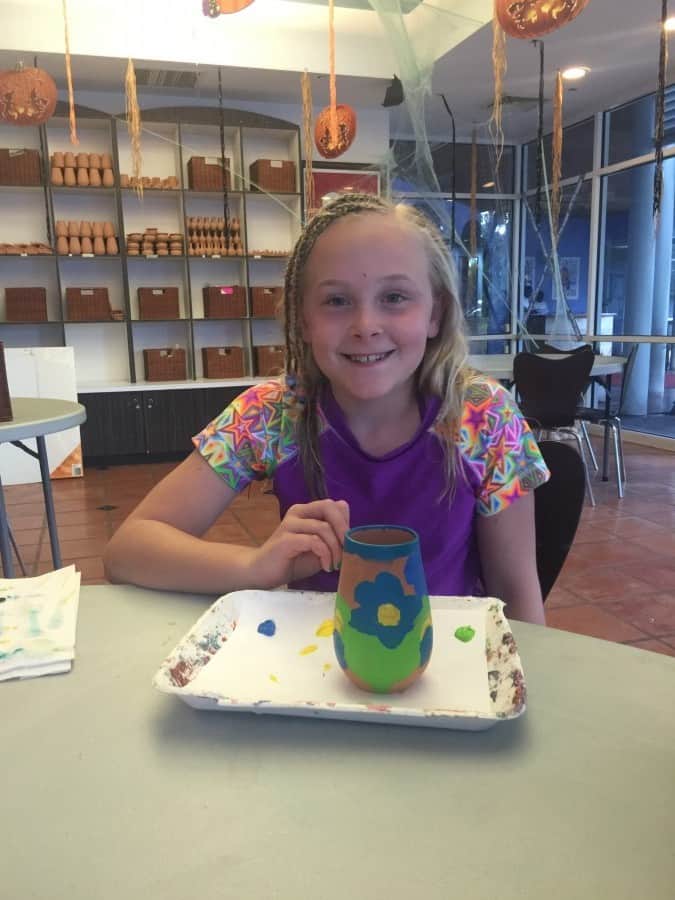 Rainy day fun can be simply hopping from pool to pool, or heading to Beaches Resorts very own waterpark. The lazy river was an almost daily visit for us, although our kids didn't "laze" in the pool, they preferred jogging it over and over again.  There's a surf simulator that the big kids were quite enamored with- and if it's raining, you may just find that lots of other folks aren't wanting to play in the water, and there's no wait at all. Of course… when it's not raining… the beach awaits.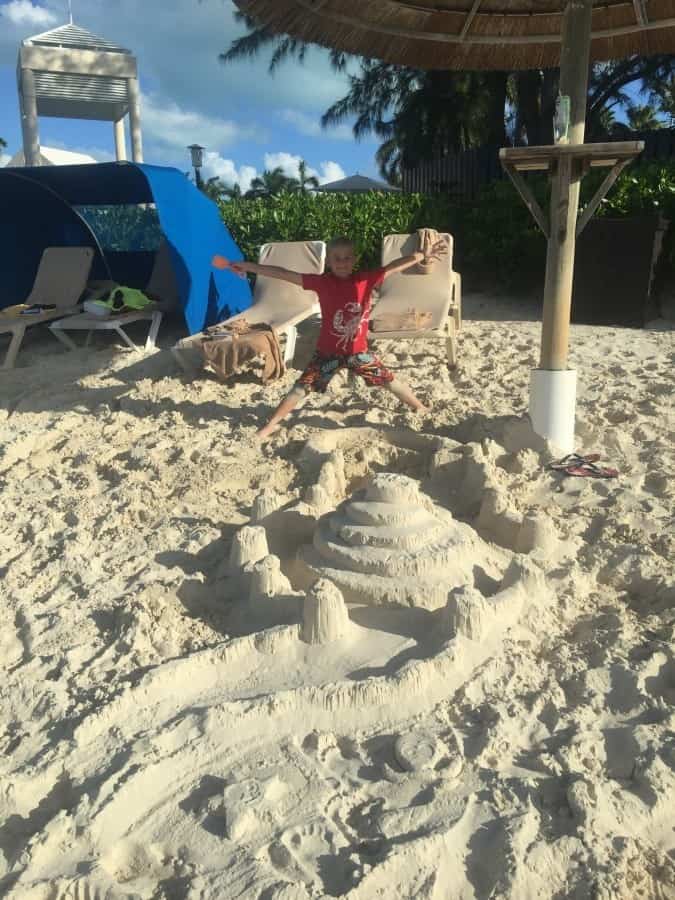 ….and waiting…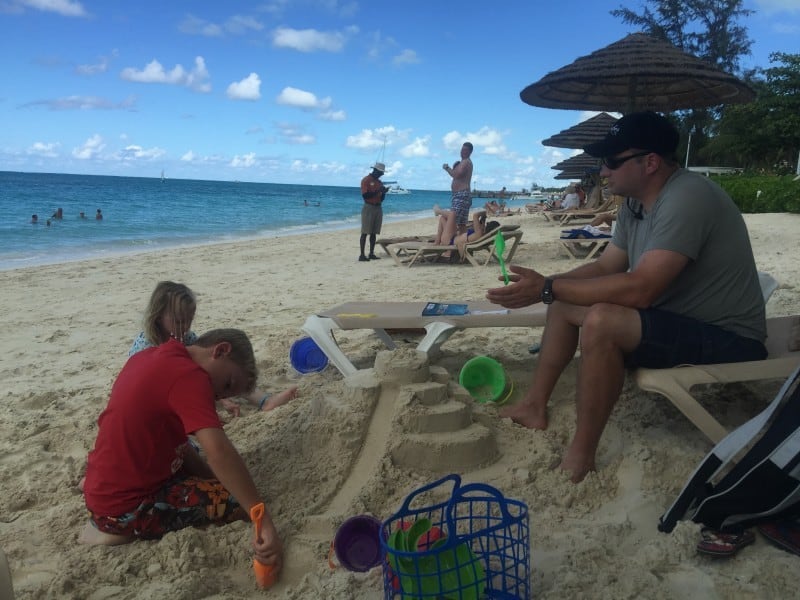 just for you and yours.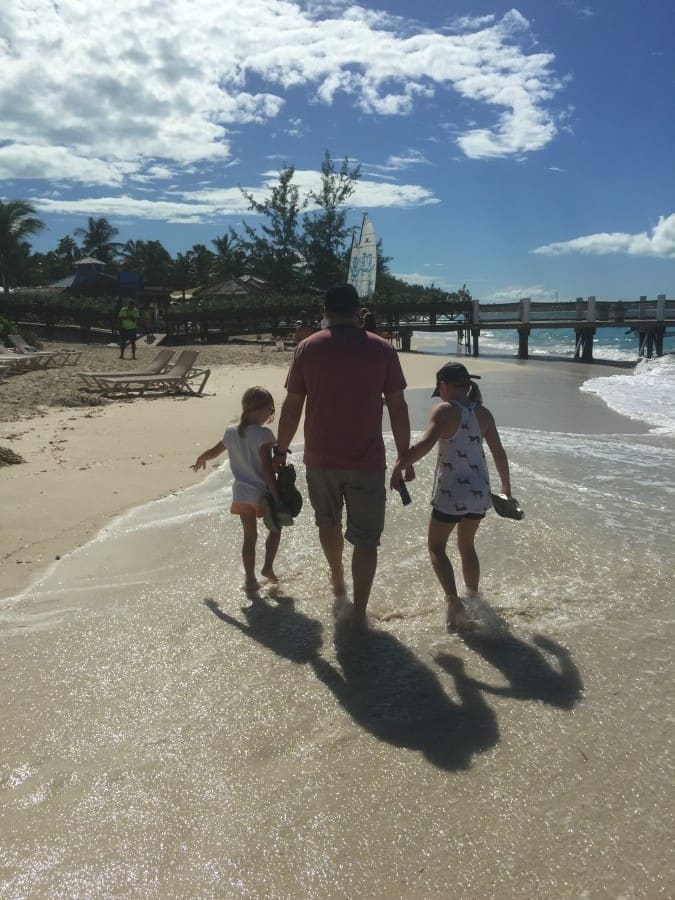 Should anyone happen to not feel well, or need to seek medical care- there is a nurse available who can see you and treat things, or help get you to more urgent medical care.  My little one is, we now know, hyper sensitive to bites, and I hadn't thought to pack bug repellant…so my little monkey went to see the nurse twice during our stay, just to get some Benadryl and relief from the itching.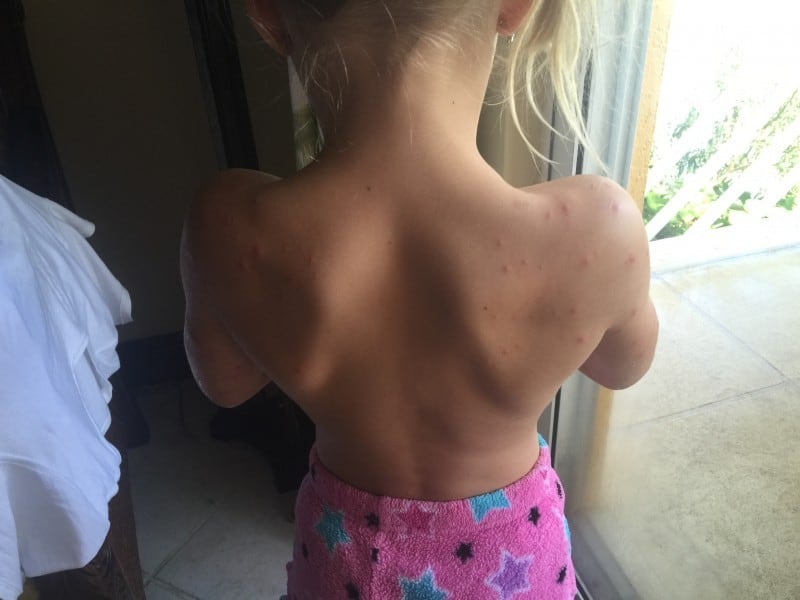 The discomfort was not long lasted and didn't deter her adventures at Beaches in the least!
Besides, you just never know who you'll meet around the next corner, sometimes it's Elmo saying hi, or Cookie Monster wanting you to come bake cookies with him!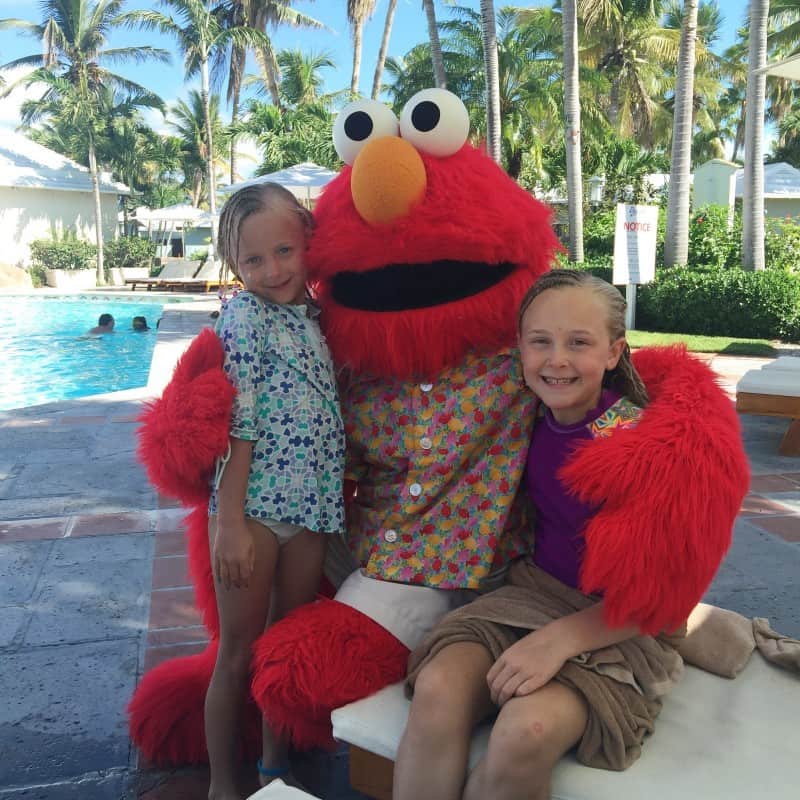 Happy travels!