I have been interested in the culinary world for as long as I can remember. My mom was a great cook and my siblings and me learned so much from her. She made many foods from scratch, so we were able to learn many skills when it came to cooking a meal or baking the perfect dessert. As I grew into adulthood, that passion just kept growing in me. My first job in a restaurant was as a server, which I really enjoyed. As I moved into management, I spent may hours in the kitchen. I was able to work closely with our kitchen manager, our head chef and our sous chef. I kind of became our sous chef's sous chef!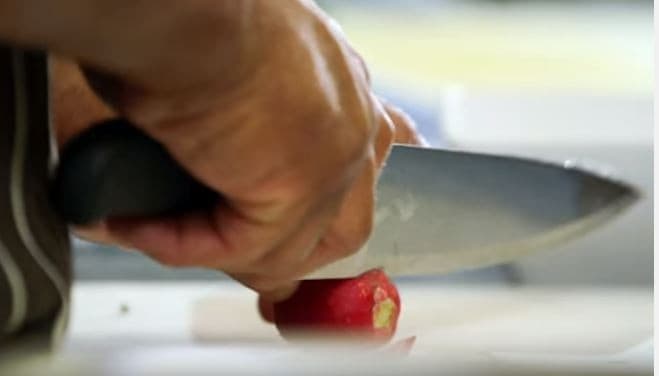 I have treasured those years in the restaurant kitchen and have used those skills I learned in my own kitchen. As soon as my kids were old enough, I had them learning what my mom taught me and what James, our sous chef, taught me. I will admit, I may not have the knife skills of those chefs you see on television, but I can hold my own! When I heard a story about Mike Perez, Sous Chef, Hearty Boys Catering, Chicago, I knew I wanted to learn more! Through the 1 in One Hundred Million Series from Kronos, I was able to get to know Mike and learn of his life, being a sous chef.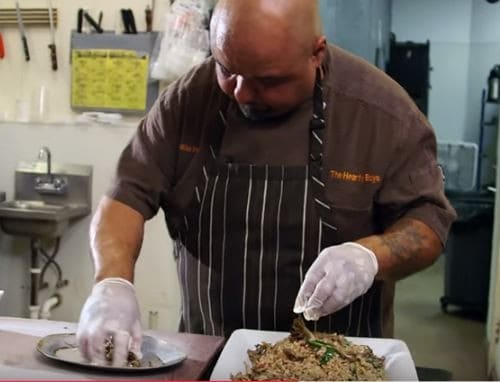 Mike, who is 44 years old, says cooking turned his life around. He said several poor choices landed him in prison. While there, he was able to work in the kitchen, which he has called a sort of therapy for him. I can relate with Mike on the level that cooking can be therapeutic. When I am in a bad place emotionally, I can get int he kitchen and dive into a recipe. By the time I have created something delicious, my mood has been lifted. After Mike's release in 2006, he was hired out of the Silver Fork program that Hearty Boys owners, Dan and Steve helped develop for at-risk people looking for new careers. Out of 330 applicants, Mike was only one of 20 who were chosen for this program.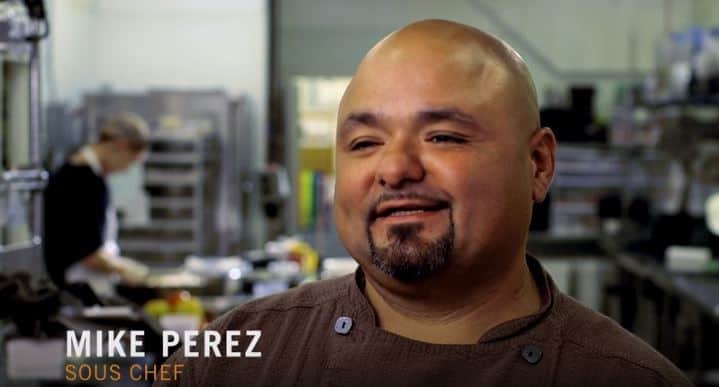 Now Mike is working as a sous chef, making him second to the chef, Mike does all the prepping of the food to get ready for an event. He can cut, prep, slice, dice and chefs the off-premise catering. He can even be found occasionally works the line at the restaurant. The Hearty Boys cater a wide range of events, from weddings, to Bat Mitzvahs, to Christmas parties, to intimate dinner parties. Anywhere from 30 people to 1,030 people. Mike's team helps ensure the event is perfect. Mike is just one of many stories you can easily relate to in the 1 in One Hundred Million Series from Kronos.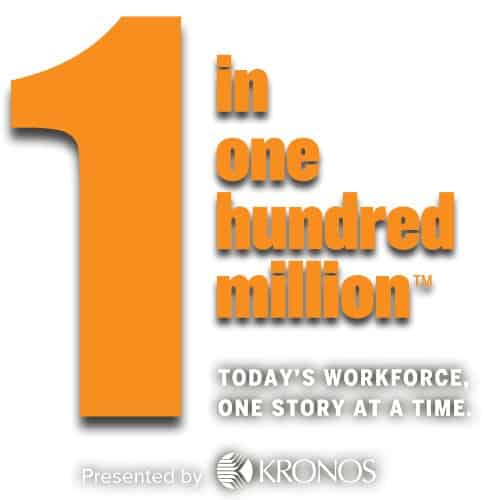 See Mike in action in the 1 in One Hundred Million Series #WorkforceStories video:
Kronos is the leader in workforce management solutions, with tens of thousands of customers worldwide. They are there to help their clients manage their time and attendance records, worker's schedules, absence records, HR and payroll, hiring, and labor analytics solutions and services. With their "1 in one hundred million" Web Series, they introduce a variety of workers who do important jobs we often fail to recognize. They have highlighted such careers as a firefighter, a nurse, a union electrician, and and even a gator wrangler! Mike's story is #15 of the 1 in One Hundred Million Series from Kronos. Be sure to subscribe to the Series so you can read all of these fascinating stories.
Which of the 1 in One Hundred Million Series from Kronos is your favorite?