Breakfast is one of my least favorite things for myself. By the time I get the family fed, I'm doing lunches and making sure people are doing what they need to do to get out the door on time and quite frankly, I'm usually the last one to eat… and often I kind of skip it.  I'm TRYING to make my own health a priority this year, and that includes breakfast time. This oatmeal breakfast bars recipe is dairy free (so my son can eat them), easy to make and I can either pop some in the oven on Sunday and enjoy a bar for my breakfast all week, serve it as part of a brunch or I can also use these as on the go snack bars!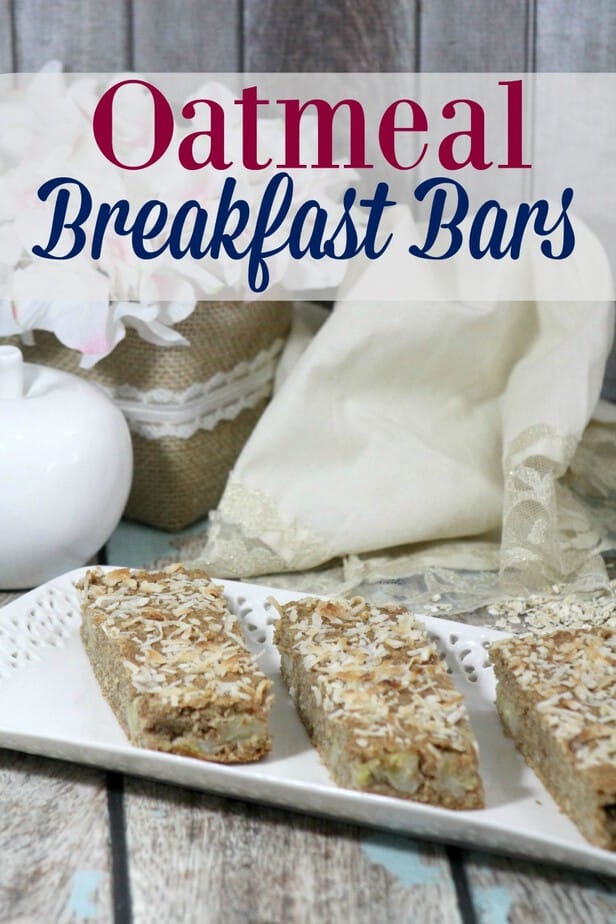 Oatmeal Breakfast Bars Recipe
Ingredients
2 cups oats
1 cup whole wheat flour
2 tsp cinnamon
1 tsp baking powder
1/4 tsp salt
1 1/2 cups almond milk (nonfat milk will work as well)
2 tbsp agave
3 tbsp peanut butter
1/2 cup applesauce
1 large egg ( room temp )
1 tsp vanilla extract
1/2 large banana diced
1/4 cup unsweetened Coconut
Directions
Preheat oven to 375 degrees.
Spray a 8×8 inch square pan with cooking spray.
In a medium bowl, mix  the oats, whole wheat flour, cinnamon, baking powder, and salt together. Set to the side
In a large bowl, add the non- fat milk, applesauce, egg, honey, peanut butter, and vanilla and mix together until combined.
Add the dry ingredients into the wet mixture and stir to combine .

The batter will look be wet.
Add in the banana and fold it in.
Pour into the prepared baking pan.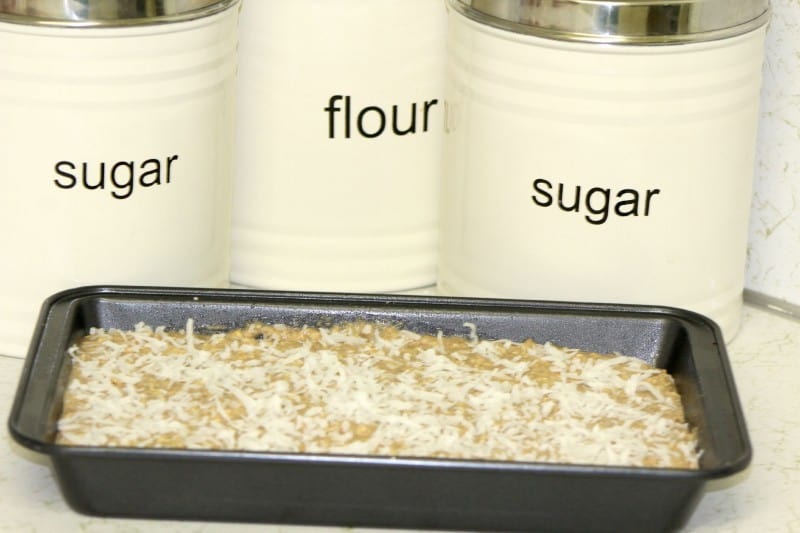 Sprinkle Unsweetened coconut on top
Bake for 35 minutes or until thickened and golden and a toothpick inserted in the center comes out clean.
Let sit for 30 minutes and then cut into bars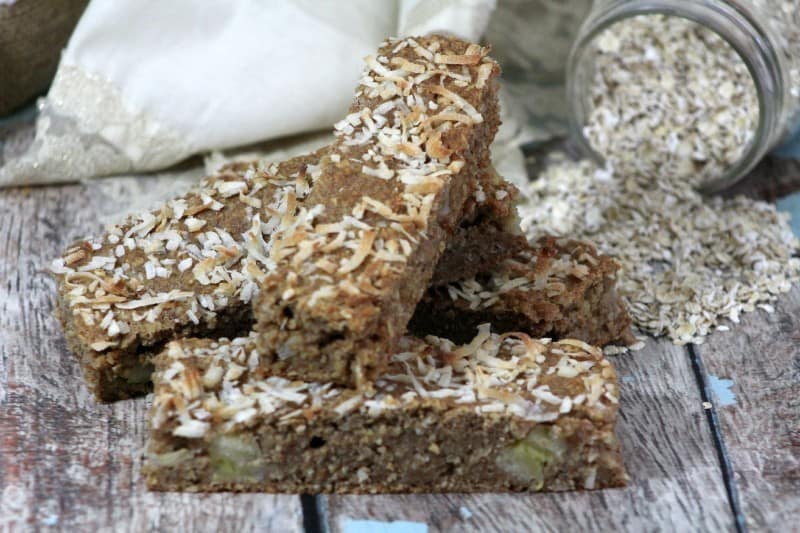 [mpprecipe-recipe:689]