Growing up in New England, everyone seems to go to the Cape for a beach vacation. I have friends who live on the CT shoreline and they still go to the Cape for vacations. It's a beautiful place, and we love it, too, but sometimes you just want to go somewhere else, someplace where you won't run into a dozen or more folks you know from home, and have some new experiences, sights and memories. Thank you to our friends at VisitOuterBanks and The Sanderling Resort for hosting our family! We hope to be back soon!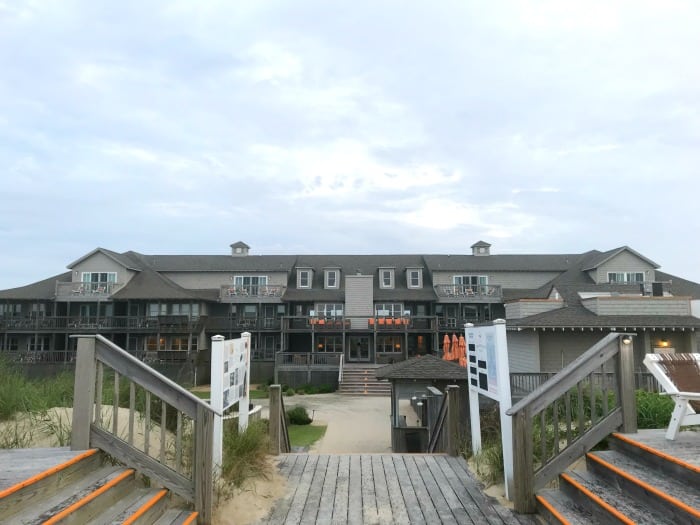 The Outer Banks offers much of what the Cape does but with a bit warmer waters and southern charm, and we Martins hopped into the car and took a road trip down there to visit the Outer Banks, staying at The Sanderling Resort, and visiting several local attractions nearby.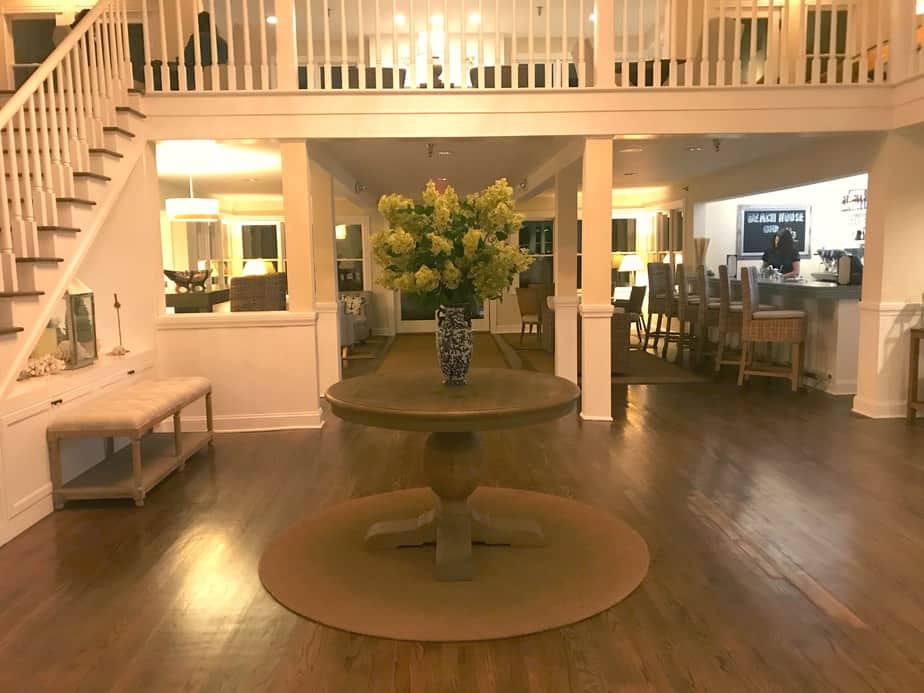 Best Family Hotel in Outer Banks: The Sanderling Resort
WHY is this the best family hotel? Well, The Sanderling is actually a resort, with the amenities to go along with it.
There are fires in the fire pits each evening, from dusk until about 10 pm. You're welcomed in your room with a s'mores kit to enjoy by the fire which is such a fantastic touch that my children loved.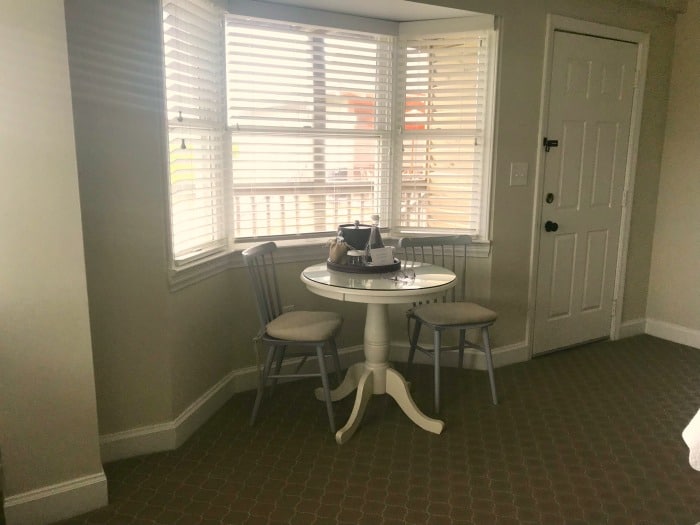 Touches like the s'mores kit really indicated to my husband and I that the Sanderling is a family focused resort and welcoming children is not just an after thought.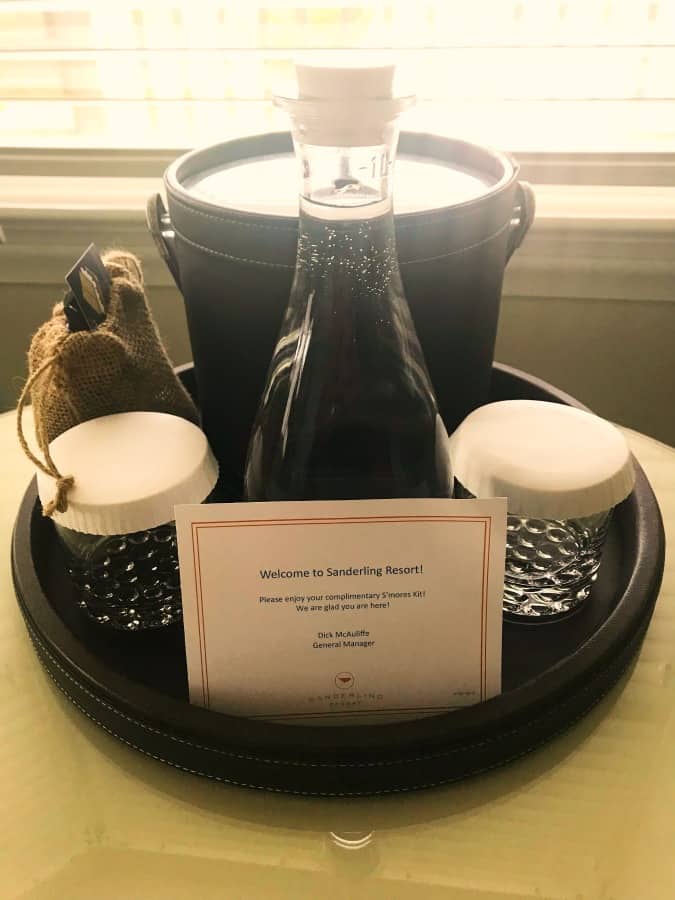 What you need to know about the Rooms at the Sanderling
All of the rooms face the ocean. This eliminates the silent prayer that is prayed at check in. You know the one, where you sincerely hope that your ocean view doesn't mean hanging out over your balcony and craning your neck to catch a glimpse of the glimmering ocean. Even if you can't see the ocean, you've got that wonderful sound of the surf crashing against the beach! Nothing like it!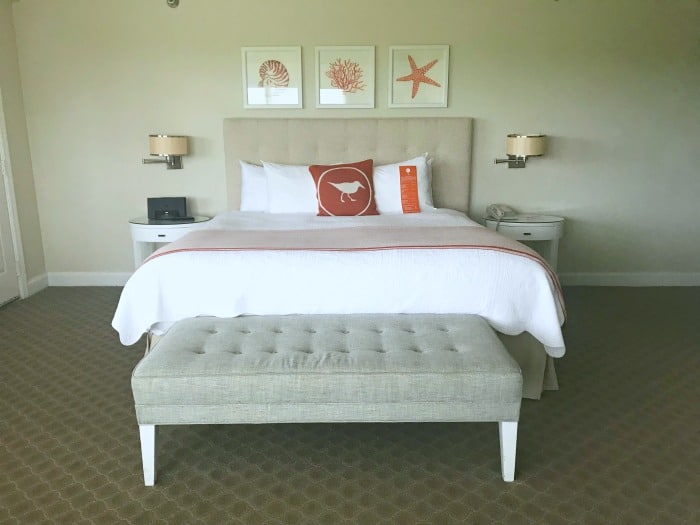 Each of the rooms have porches with comfy chairs and breathtaking views. If you can manage to score a corner room they are larger (obviously) but they also have super large balconies perfect for your leisurely morning coffee.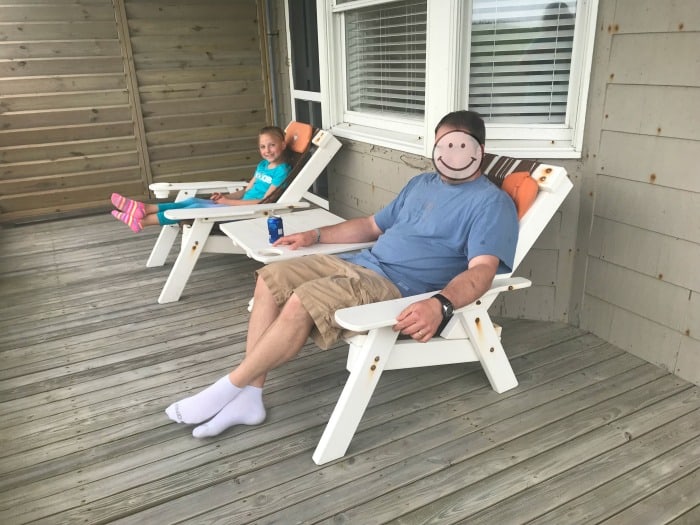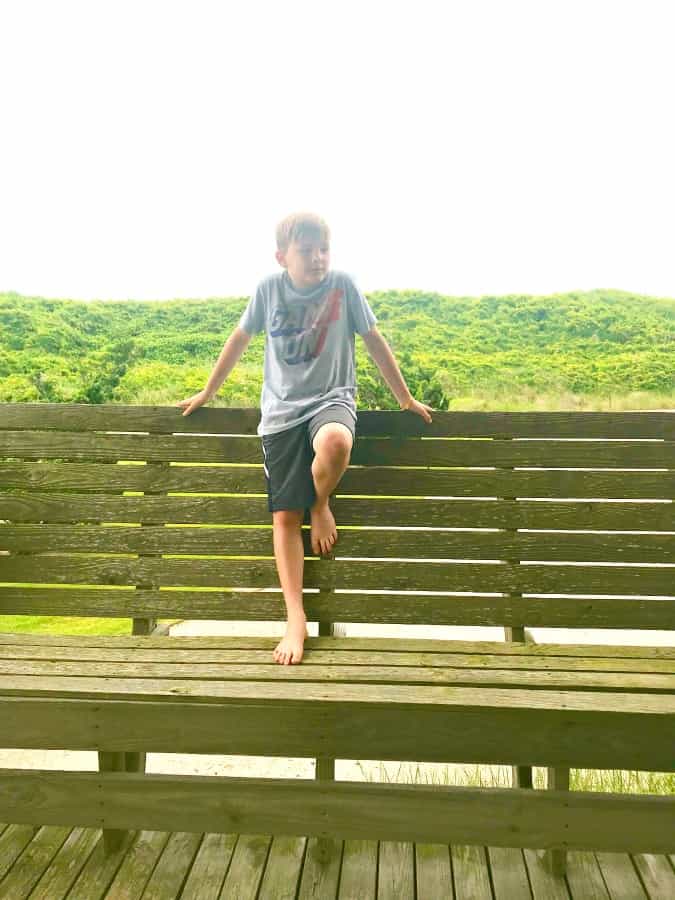 Just a note, many of the rooms have bath tubs but not all do, so if you have a really little one that needs a bath rather than a shower, be sure to specify this when you are booking your stay.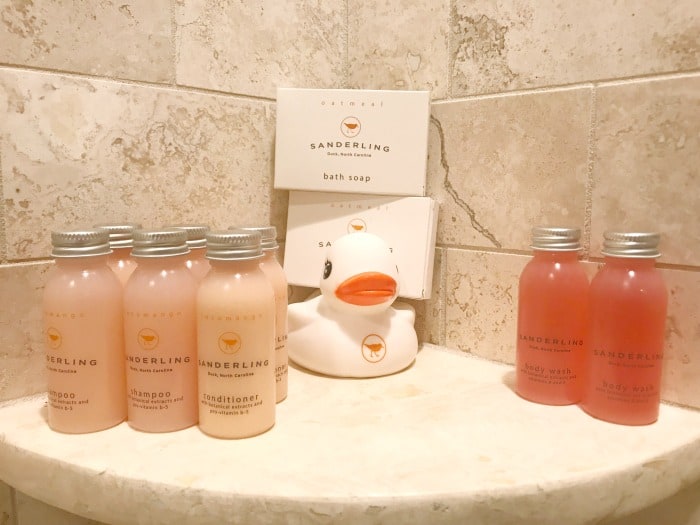 The towel hooks in the bathroom are a fantastic feature- perfect for hanging suits, beach towels and pool towels to dry! Plenty of room even for a family of 5 for drying.
One of our favorite surprises was the little box of Outer Banks salt water taffy that was delivered each evening on our pillows when staff came in to turn down the beds for us.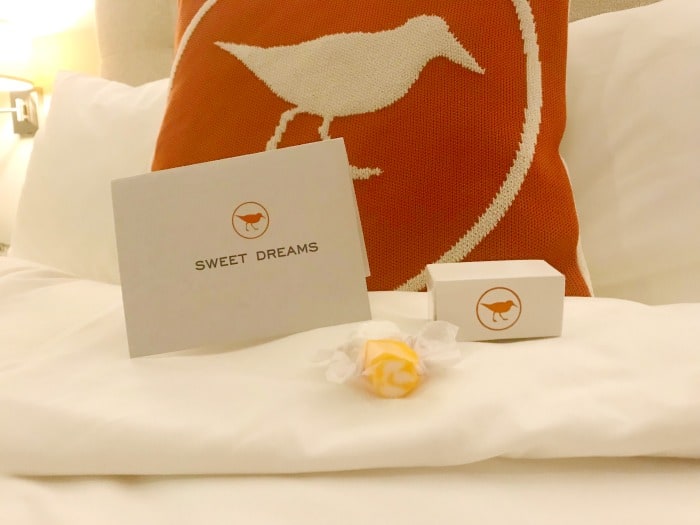 Such a simple gesture, but the kids loved it, and had fun guessing what flavors they had in their little taffy box each evening.
What to expect from The Sanderling Resort
The resort has several pools, one for just the adults, one for the whole family and an indoor pool in their spa area.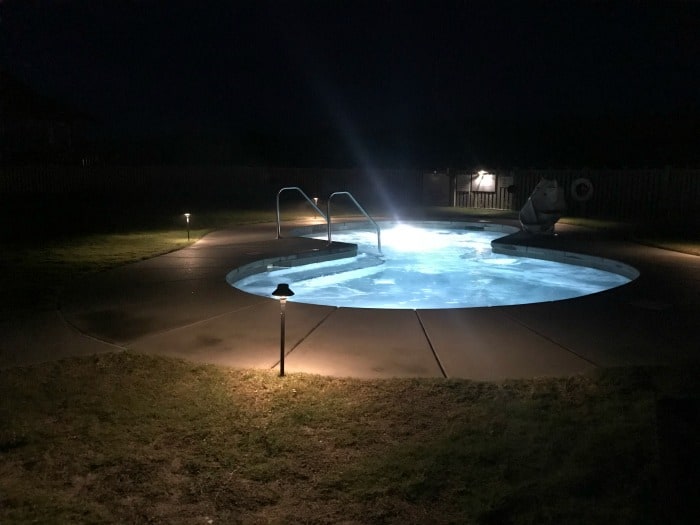 We loved that the pools were open until 10 pm each night. Our kids will swim rain or shine, regardless of the temperature, if they see a pool, and they did just that.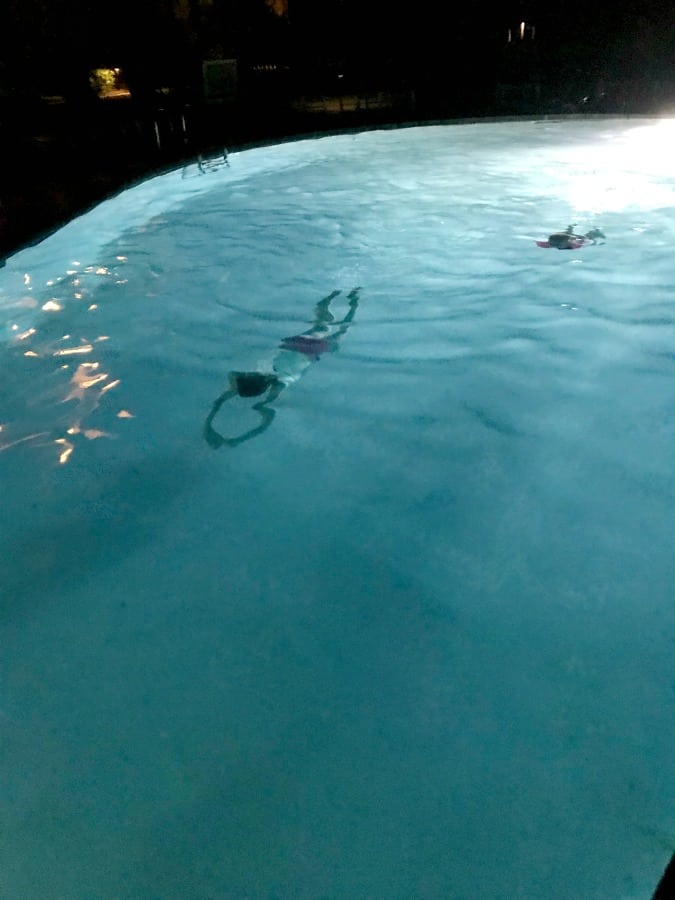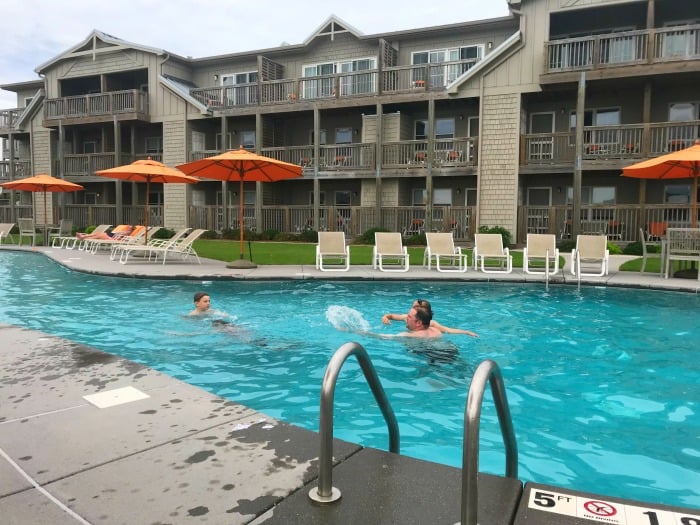 Finding something to eat won't be a problem either. There is an indoor bar, outdoor bar with a grill that serves lunch, a formal restaurant for just dinner and an upscale casual restaurant that serves breakfast lunch and dinner. The food is great, not too fancy and not too expensive for a family trip. Lots of fresh local seafood- which you don't want to visit the shore without enjoying!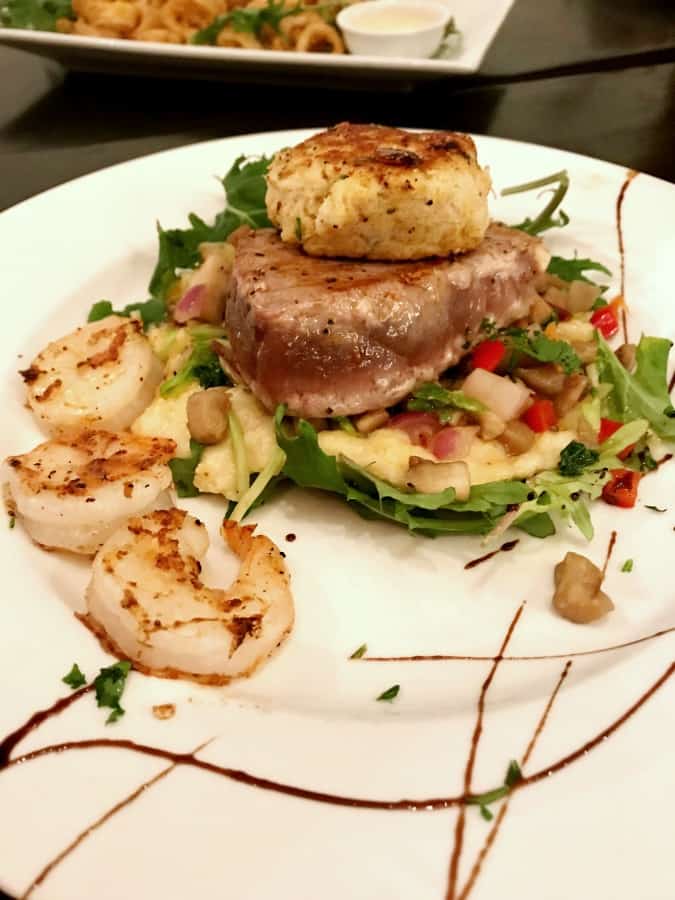 You can go a bit more upscale at the formal restaurant, but we forgot to pack nicer clothes, and decided to stay super casual all week. Next trip, we'll have a dinner there.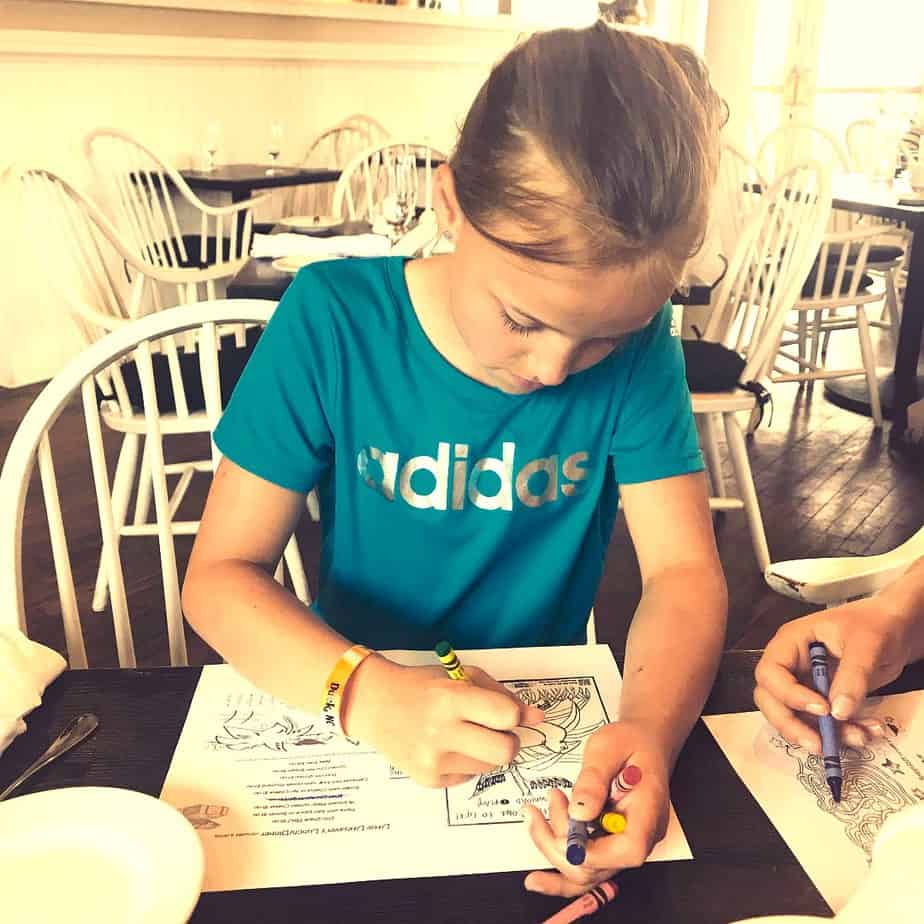 Since the resort is set on a former Inlet Lifesaving Station, there's a lot of really cool historical artifacts and information scattered around the property and restaurants.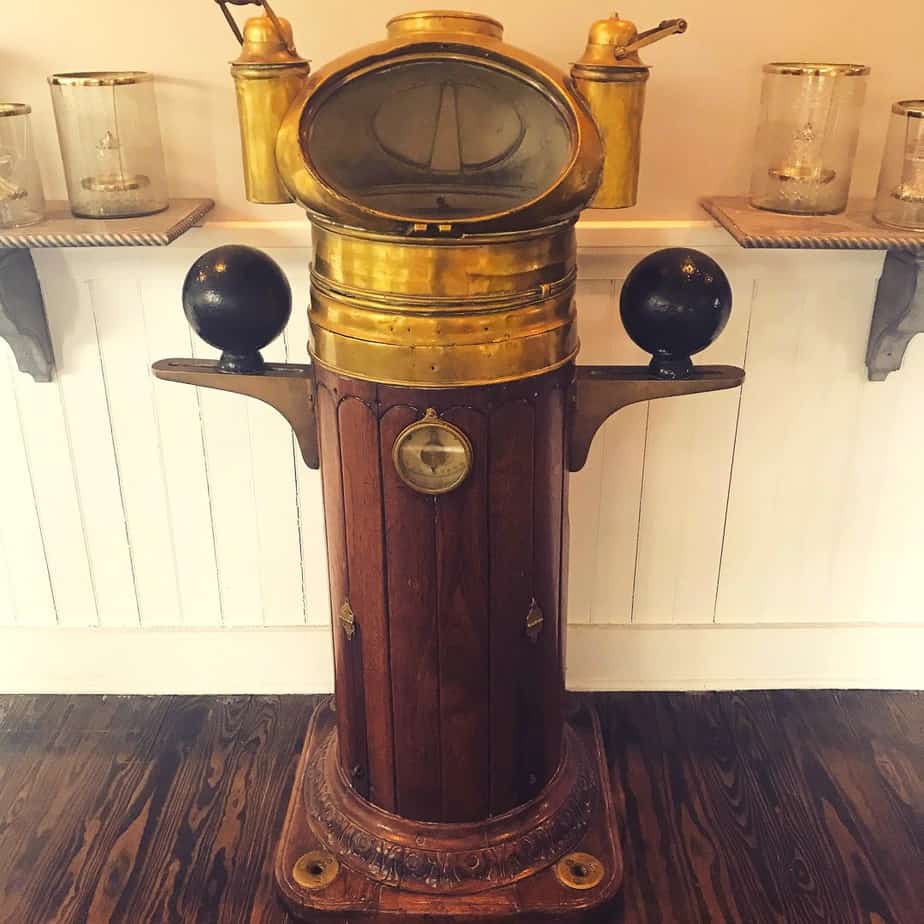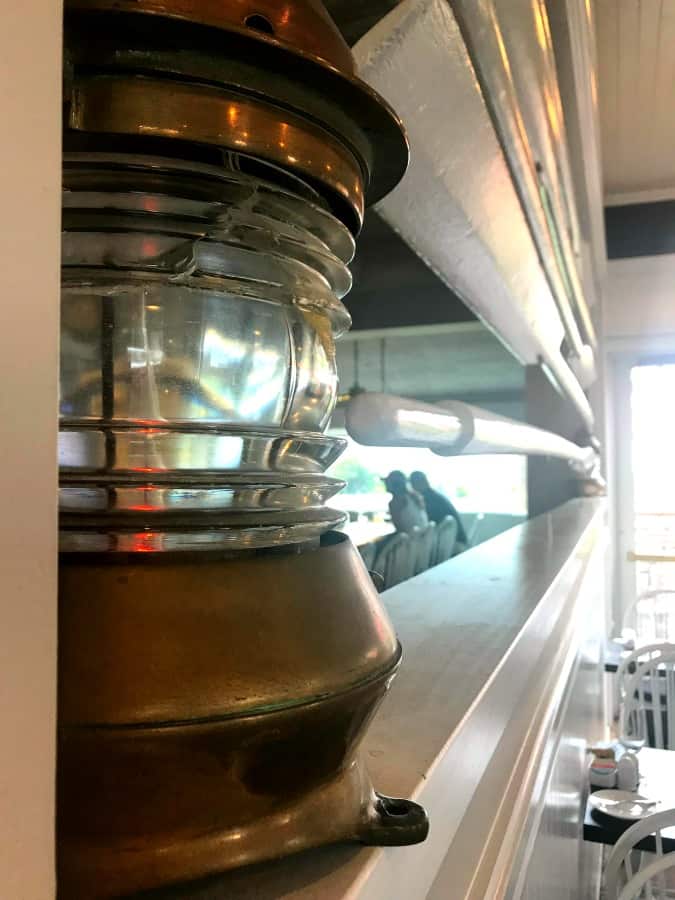 Additionally, should you and your family want to do a few more adventurous, you can rent SUP boards, canoes and other water sport equipment, right on site!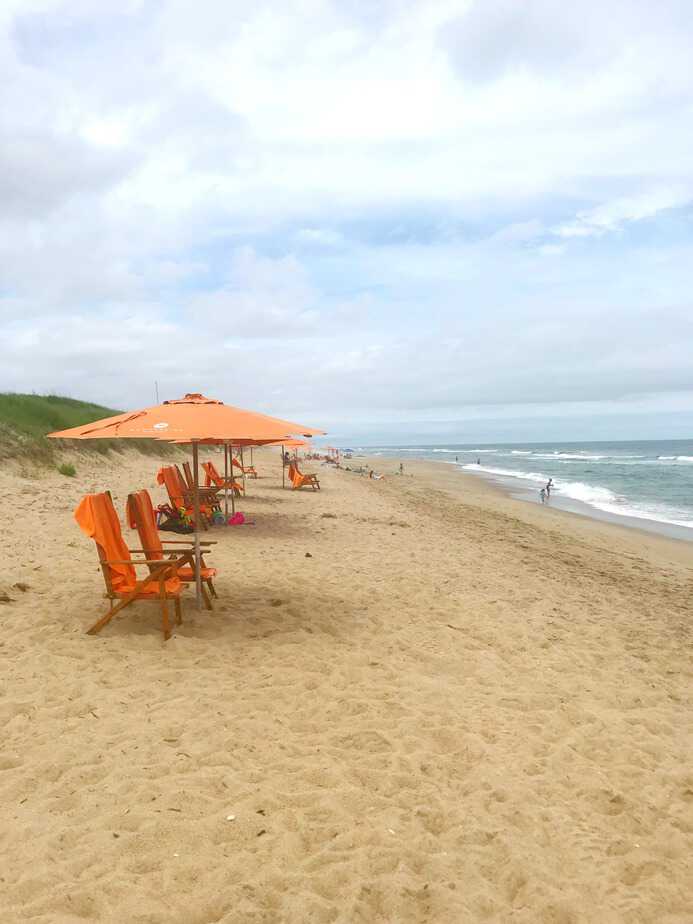 However, if you just want to park it on the beach until the sun goes down, no one is going to blame you for that either. There's even fun stuff to do on the beach once the sun goes down- but that's another post.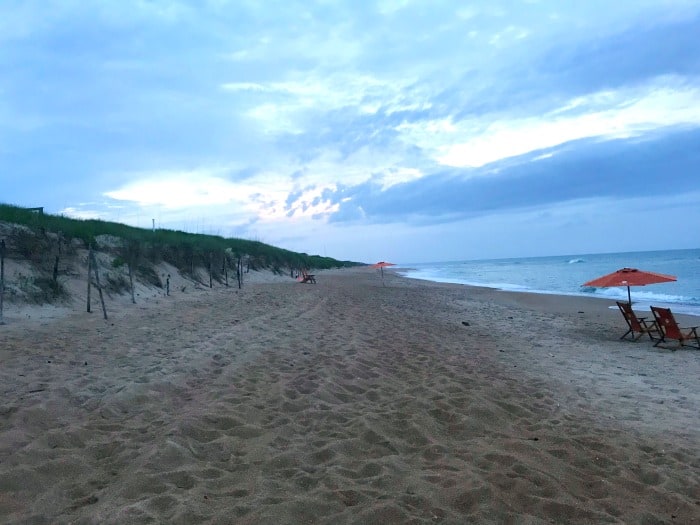 Check out all the National Parks in North Carolina you can visit too!
Have you been to the Outer Banks? Have you visited The Sanderling Resort?