It's a new year and we've been trying to find new ideas for breakfast. Mornings are always busy with trying to get kids around and ready for school so having quick, fun, and yummy ideas for breakfast is really important in our house. So when we were asked to try the new Aussie Style Yogurt from Yulu we couldn't wait.
Yulu is Aussie inspired but is made in the USA. It's extra creamy, double-smoothed, and double-delicious. Unlike Greek yogurt that is often considered an acquired taste, we loved Yulu right away. (I'm still working on acquiring that love for Greek) It has fresh flavors and real fruit! We also love the texture.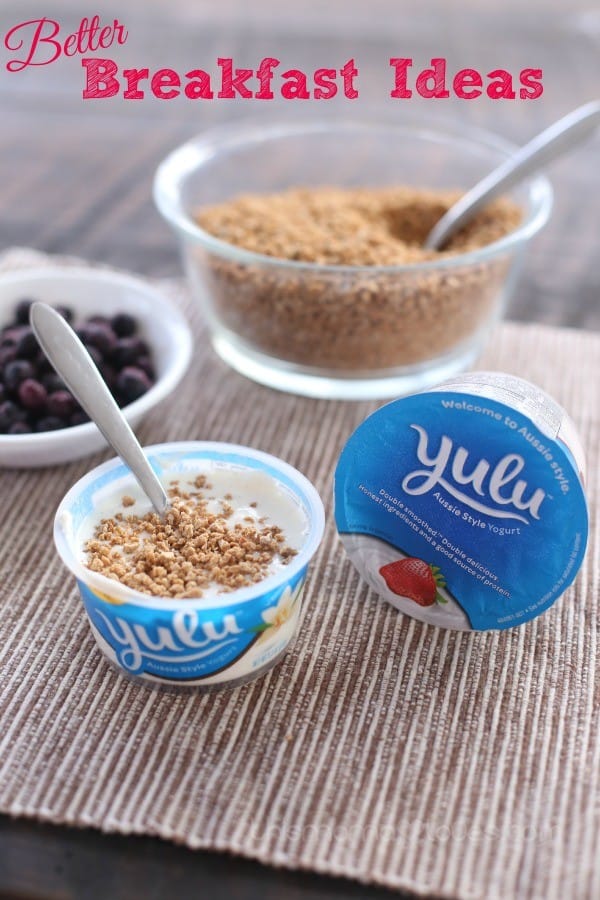 My current favorite breakfast is a Yulu (Vanilla) with some Grape Nuts sprinkled on top and a side of frozen blueberries (from our garden). So good, so filling, and so good FOR me!! It gives me the energy I need to go walk our block (which is 2.7 miles of hills).
I added Yulu into our favorite breakfast parfaits with fresh fruit and granola. We all loved it. It's not only a delicious way to serve yogurt but it's a pretty too! Try serving your yogurt parfaits in pretty glass dishes.
Another breakfast favorite in my house is waffles but we've been trying to get away from waffles and pancakes that are smothered in syrup and sugar. I decided to try topping our waffles with Yulu Aussie Style Yogurt and fresh berries. This was delicious! The extra creamy yogurt added great texture to the waffles and no one missed the sugary syrup we would have with them. I love that this is more nourishing than other options for topping waffles.
On those really busy mornings when I am out the door running I like to take a smoothie with me. I know the Yulu Aussie Style Yogurt will be perfect blended with my favorite fruits to take on the go. I love that Yulu comes in many flavors so my smoothies can always be different. Yulu's honest ingredients make me feel good about what I'm putting into my body.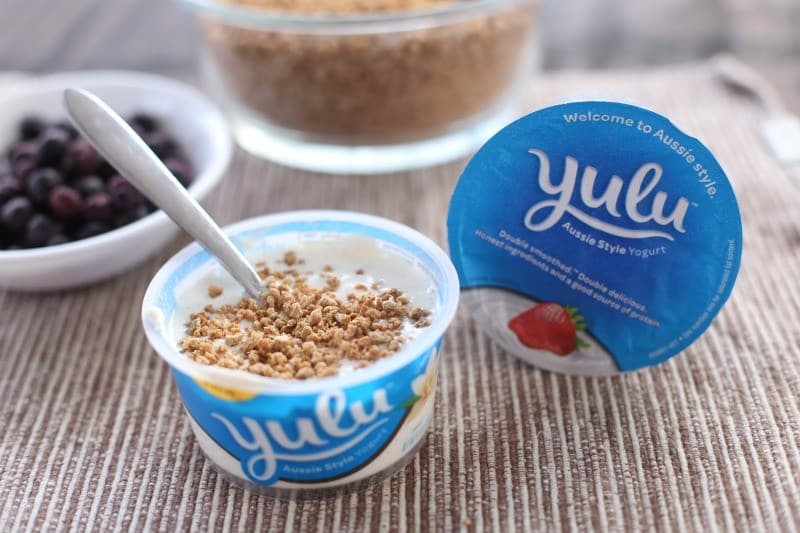 What are your better breakfast ideas?
This is a sponsored conversation written by me on behalf of Yulu. The opinions and text are all mine.