Looking for Blog Post Ideas That Get Good Traffic? You've come to the right place! I have tons of ideas for you. The blog posts that work for you will be the ones you are passionate about – the ones that are in your niche. While these will work as starters, if you're a mommy blogger you probably won't be blogging about rants. If you're a tech blogger, you probably won't be blogging about your family. Pick the ones that work for you, and leave the ones that don't! 🙂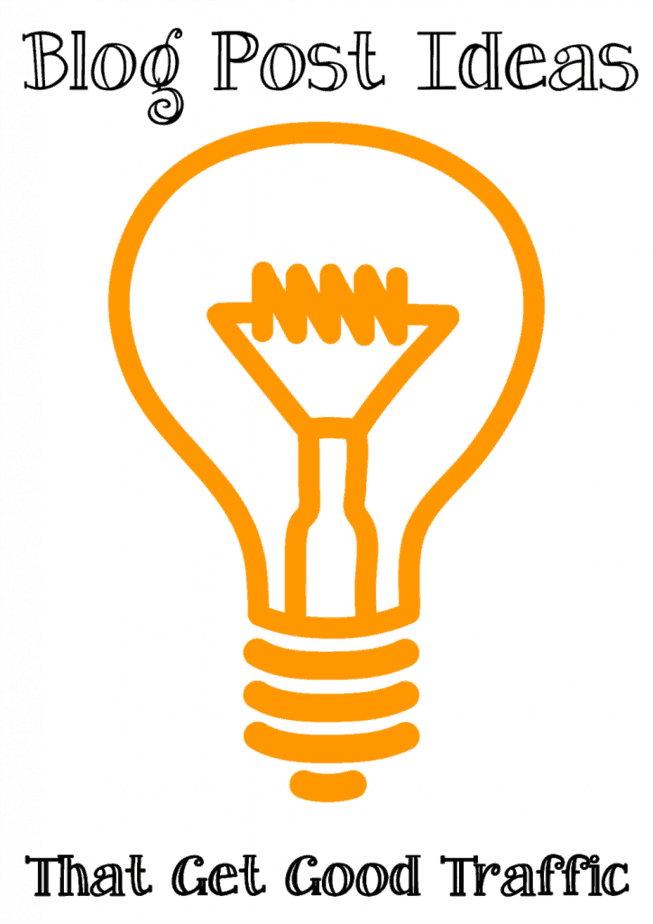 Blog Post Ideas That Get Good Traffic
Talk about money. Whether it's saving money, spending money wisely, or just talking about how to budget money, money posts always do well!
Money Post Ideas:
— 7 Ways to Save Money on Your Next Vacation
— 5 Ways to Cut Your Electric Bill in Half
— How I Retired Before I Turned 40
— 6 Steps to a Simple Budget
— 9 Steps to Financial Freedom
Teach something. Everyone loves to learn. If they can learn something without leaving their computer desk, it's even better.
Teaching Post Ideas:
— Learn to Crochet in 7 Easy Steps
— How to French Braid Short Hair
— How I Lost 60 Pounds in 2014
— How to Study Abroad… for Free!
— 8 Free Classes You MUST Take
Bake something. Recipe posts are always high traffic!! Well, not always… they need great photos. If you can't take great photos, skip this one for now.
Recipe Post Ideas:
— Gluten-Free
— Paleo
— Weight Watchers
— Vegetarian
— Low Carb
Argue a point. Whether you're talking politics or "mommy rules", arguing a point is always a great way to get traffic. Honestly, most people usually stay away from these types of posts… but I had to include them, because they do give great traffic.
Debate Topics:
— Politics
— Religion
— Parenting
— Relationships
— Personal Opinions on What's Trending
How do you come up with blog post ideas? Leave yours in the comments!