Since the holidays are here (and snow is coming next week, pout pout) — Thanksgiving and Hanukkah start in less than a week- I wanted to share something a little more seasonally festive than not.  So here is a blue ice crystal candle holder great for winter and for Hanukkah!
Candles are always good to have around, but are also a pretty way to add some festive decor.  Not a fan of flame candles?  Go with  flameless candles.  They even have scented options for those of us who love scents in our home. We have a lot of candles and warmers in our house, for decoration but also for just in case- we do lose power frequently here and I like to be prepared.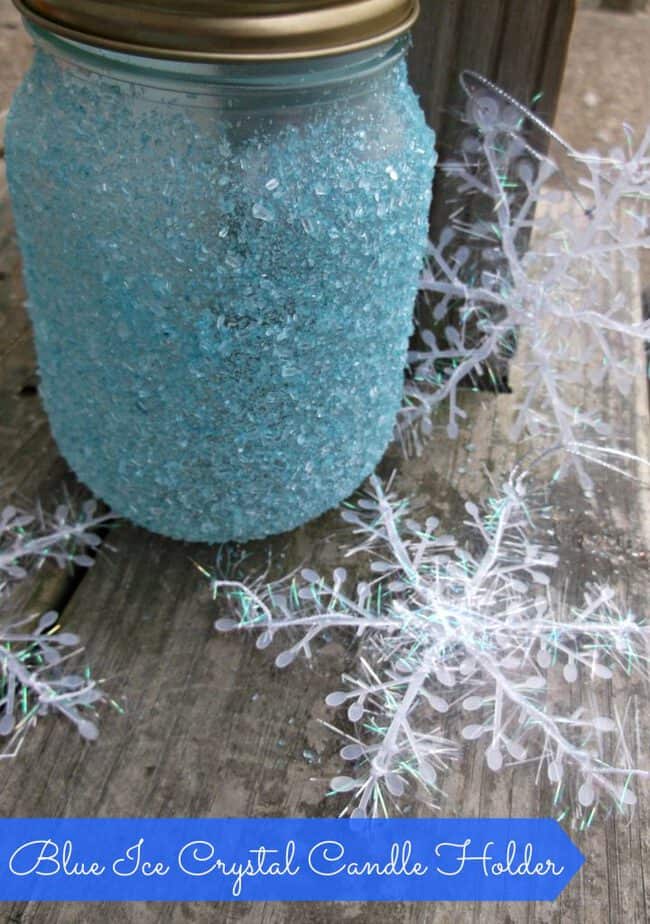 Supplies:
-Mason Jar
-Spray Adhesive
-Epsom Salt
-Food Coloring
Procedure:
-Okay So first in a small bowl, pour a decent amount of epsom salt
-Put a few drops of whatever color you want your salt to be into the bowl
-Stir
-If necessary, gradually add more coloring to your salts! The more the color, the higher intensity of the color
-Pour your epsom salt onto a piece of paper or a clean surface and spread out evenly
-Remove the lid from your mason jar
-Using a spray adhesive, spray the entire jar
-Roll your mason jar in the salt trying to cover as much as you possibly can
-If you have any missed spots just simply pick up salt and put it on the empty spots
-Shake off any excess
-Spray with a clear coat sealer
Check out our other
crafts
for more fun ideas!