It's easy to lose self-confidence, whether it be because you've been made redundant, you've faced a certain negative life experience or another reason. But the moment that you start to lose this confidence, it will affect the way that you handle situations and interact with others.
Boost Your Confidence with These 5 Top Tips!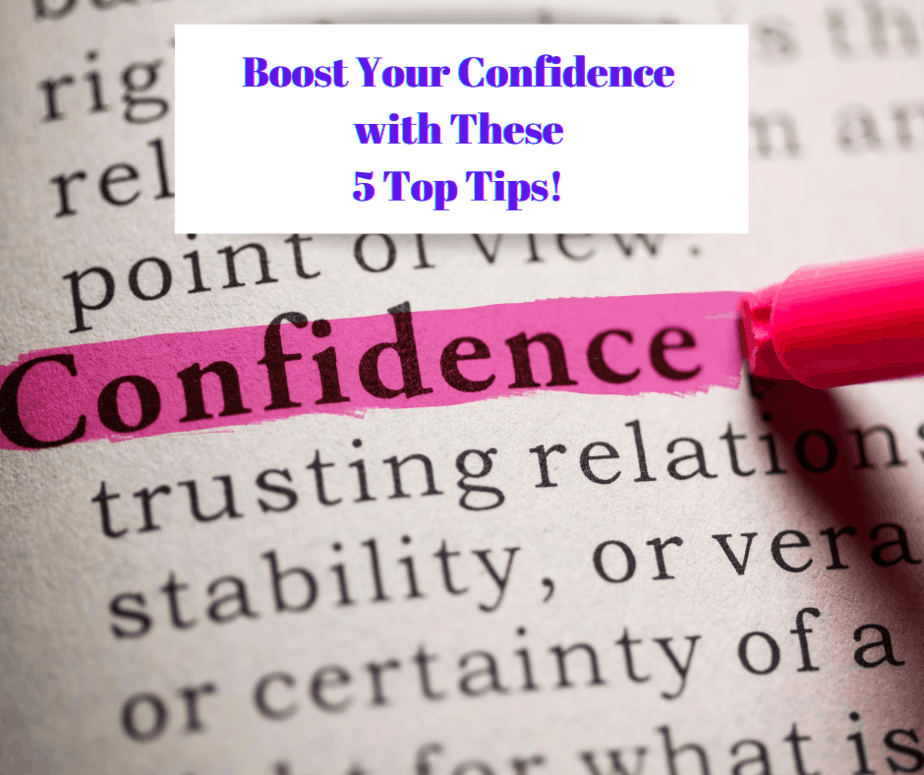 Holding you back from living the happiest and fullest life possible, it's important to tackle it straight on. Although it might feel incredibly daunting, the moment you regain this confidence in yourself, the better your life will be in the long term, writes our guest author today. Those aren't the only benefits that you can reap with self-confidence and belief, however. You could also take advantage of:
Promotions within the workplace

You'll experience a willingness to try new things

Improved motivation and productivity
So what can you do to improve your confidence? Here are 5 handy tips you can use in your day to day life that could prove to be invaluable!
#1 – Practice Self-Care
Self-care is one of the most important things you should do everyday. And the long term advantages that you can enjoy from it showcase why. There are so many ways that you can practice self-care, from pampering yourself to meditation and yoga.
You could even treat yourself to a new makeover – purchasing a new wardrobe, Dentures online or a hair appointment. Whatever you can do to rejuvenate yourself and reduce the stress you've been feeling, the better your mental and physical health will become.
Helping to boost your self-esteem, you'll start to see a positive impact on how confident that you feel in yourself.
#2 – Focus on Improving Your Self Image
Throughout the years, it can be easy to forget all that you have accomplished. But to ensure that your self-confidence levels are on the rise, you need to acknowledge these achievements and recognize them for how amazing they are!
You can do this by sitting down and writing all of your best qualities and accomplishments in a list. Although this might seem odd, it will undeniably give your confidence the boost that it needs to help you work towards your dream career or other goals in life. As well as accomplishments, you can use this time to write down everything in your life that you're grateful for.
#3 – Don't Run Away From Difficult Situations
When you find yourself in a difficult or uncomfortable situation it might be easy to run away and to try and shut it out of your mind. But by doing this, it will only have a negative impact on your self-confidence. Leaving you feeling timid and anxious every time another issue heads your way, you'll never know how to tackle them.
To ensure that this stops happening, it's important that you look at the situation and face it head on. For example, if you're arguing with someone, sit down and talk the problem through with them. A key step towards a more confident and mature you, it will benefit you not only now but in the future.
Through doing this, you might even realize that you're stronger than you thought, paving the way towards a more enjoyable life.
#4 – Stop Comparing Yourself to Others
In the modern-day, it's so easy to compare yourself to other people – not only those who you know, but celebrities and other famous people who have an online presence.
This is especially prevalent because of the rise of social media in the last 10 or so years. However, by spending each day looking at various posts, whether they are on Facebook, Twitter or Instagram you'll undeniably start to feel negatively about yourself.
It's so important to realize that what you are seeing online isn't real and to stop comparing yourself to other people. It's simply not healthy to do this, as it can lead you to feel envious and critical of yourself.
And although it might be easier said than done to stop this, the moment that you let go and realize that everyone is different, the more positive your self-confidence will be.
To do this effectively, you could try and avoid social media for a few hours each day and instead focus on other activities – such as spending time with your loved ones. Over time your self-belief and confidence will start to shine through.
#5 – Accept Yourself
To help win the battle that you're having with your confidence, you'll need to accept yourself for who you are. Everyone is different – so no matter what brings your confidence down, try to tackle it and recognize that you're fabulous in your own unique way. You are extraordinary. And your unique personality is where your strength lies.
Final Thoughts
Those are just 5 top tips that you can use to help boost your confidence! Of course, what you decide to do is up to you. But the moment that you take that first proactive step, the more you will thrive and enjoy your life!