I joke a lot about how cool it can be living in the future. When you think about what technology has brought into our lives, it's amazing. It's definitely not what The Jetsons promised and I anticipated the future would be based on my Saturday morning cartoon viewing, but it's pretty awesome nonetheless. Wireless headphones and bluetooth technology have been pretty amazing already, and now we have bluetooth sunglasses. I'm serious. This post about Bose Frames: Bluetooth Sunglasses is sponsored by Best Buy.
Bose Frames: Bluetooth Sunglasses
Meet Bose Frames…the Bose Alto and Bose Rando Frames! Sunglasses with a Soundtrack. The first audio sunglasses with built-in Bose speakers for an immersive audio experience unlike any other. A revolutionary personal audio experience hidden inside two classic designs, each enriched with premium accents and materials. Play music, take calls, and enjoy the sun with UVA/UVB protection.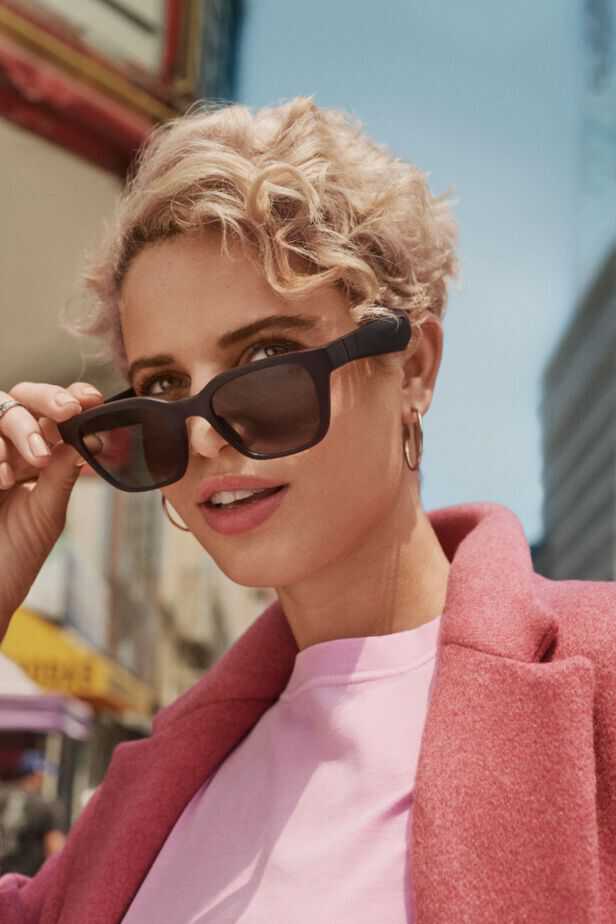 Sunglasses that protect your eyes that can also play music and answer phone calls for you. Made by Bose. We've long loved Bose stero products for their amazing sound quality and I suspect that the Bose Frames are going to be a HOT tech gift item this year. Plus, they are pretty stylin' frames, in my opinion.
Unlike existing open-ear products that use bone conduction, Bose Frames use a custom-designed speaker in conjunction with a series of patented acoustic chambers and ports to steer audio into the listener's ears from the temples of the glasses.

The overall result is unbelievable audio clarity and spaciousness that seems almost impossible given the product's size. What's really mind-blowing is how full and rich the audio can sound for the wearer, but how little of that can be heard by anyone else, even if they're standing next to the wearer.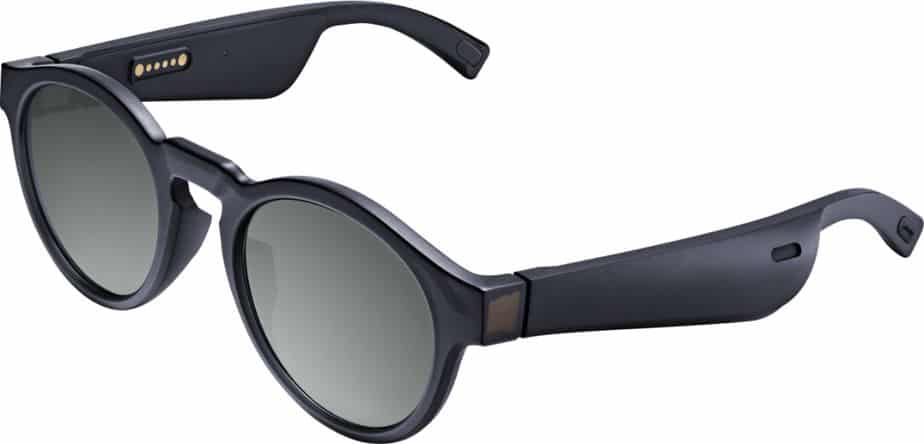 Choose from two timeless styles enriched with premium accents and materials, like gold-plated hinges. Alto offers a classic angular look with larger fit, while Rondo is more distinct with rounded lenses and a smaller fit.
Frames feature technology that prevents sound from being heard by people nearby.

Frames are comfortable for all-day wear. In fact, many people wear glasses all day long—most don't even know they are there.

The product's form factor enables you to remain socially available to others, unlike headphones which send a "I'm listening to music, don't bother me" message.

Sunglasses enhanced with Bose sound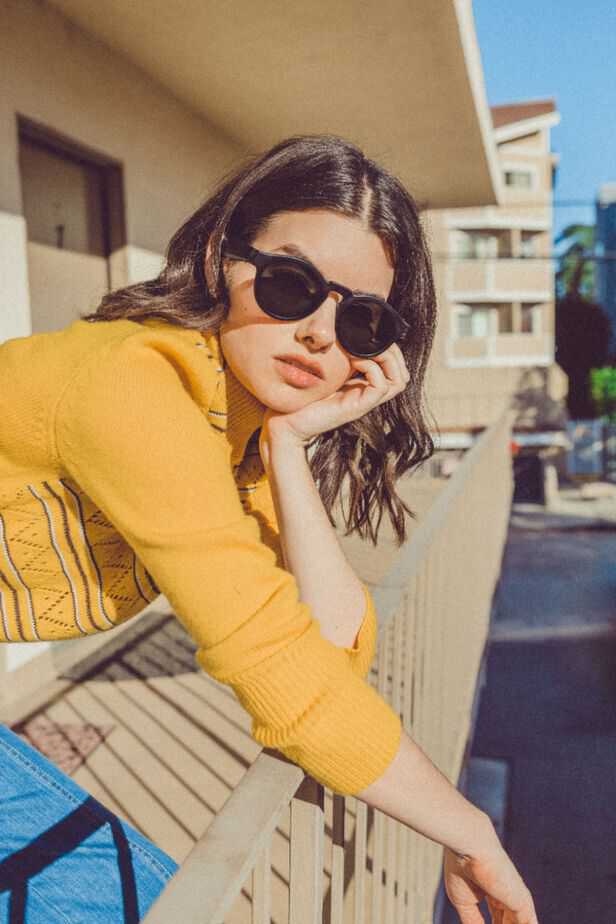 What to know about Bose Frames:

Nothing in or on your ears

A new way to listen. Stay connected to the world around you while discreetly listening to music with a revolutionary open-ear audio design.

Sight and sound

Bose Frames with patented acoustic chambers and premium lenses are designed for sun and sound.

Built-in microphone

Make and take clear phone calls, access Siri and your Google Assistant with the seamlessly integrated microphone.

Uniformly tinted

Bose Frames block up to 99% of UVA/UVB rays.

Shatter- and scratch-resistant lens

Designed to survive life on the go.

One-button control

Power on and off, accept and reject calls, play and pause music, and access Siri or Google Assistant.

Metal hinges

Stainless steel hinges finished in gold.

Nylon rims

Scratch-resistant and subtly transparent.

One app, complete control

The Bose Connect app gives you easy access to everything your product has to offer. Get tips, unlock Bose AR, and personalize your settings so you can spend more time enjoying the music instead of setting it up. Available on iOS and Android.
I'm currently adding these to my wish list. I would happily wear either style, which ones do you think I should try?