This post was supposed to be sponsored by Snack Pack® via Mode Media for today's pudding cup craft post!
We've done monsters and we've done a fun pudding bar… and now it's almost Easter and spring is upon us.  We're all ready for some fun- outside fun, specifically, with spring coming finally and the end of long, dark days inside. This bunny-themed pudding cup craft is a fun way to add a little fun to the kids' lunches and a great way to use up some old craft supplies you may have laying around the house… which we always do.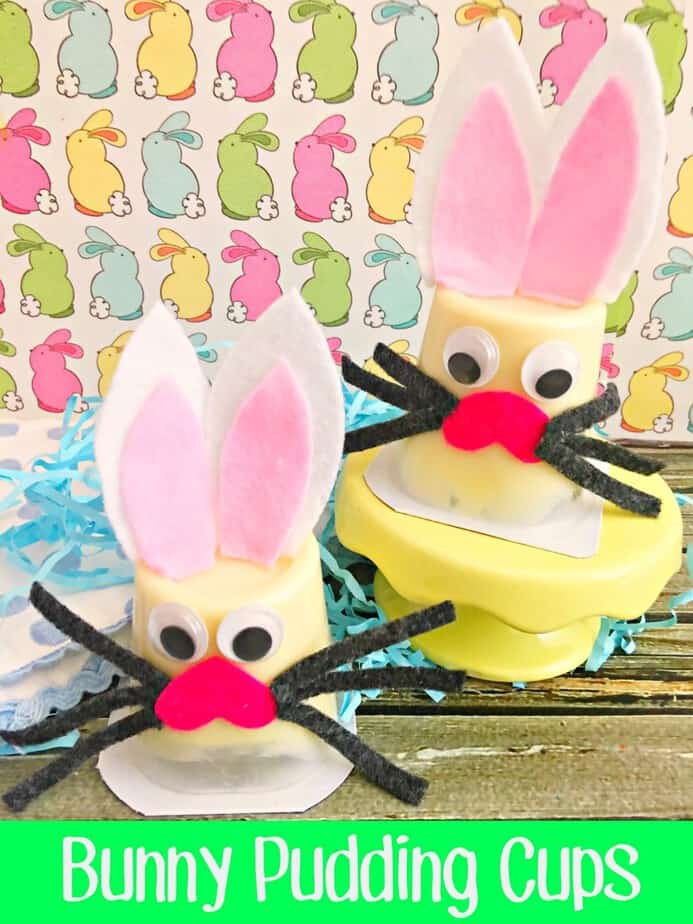 Bunny Pudding Cup Craft
Materials
Snack Pack® Vanilla (Chocolate would also be a cute option for brown bunnies!)
1-8×11 piece of light pink felt
1-8×11 piece of bright pink felt
1-8×11 piece of white felt
1-8×11 piece of dark grey felt
Wiggly eyes for crafts (googly eyes)
White Pom-Pom balls
Scissors
Hot glue/hot glue gun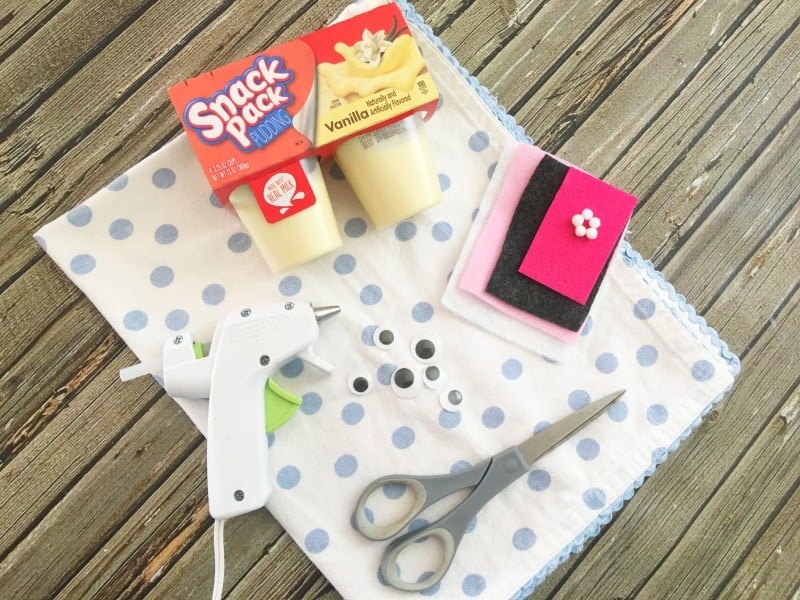 Directions
Place your Snack Pack® cups upside down on your table

Using your white felt, cut out your bunnies ears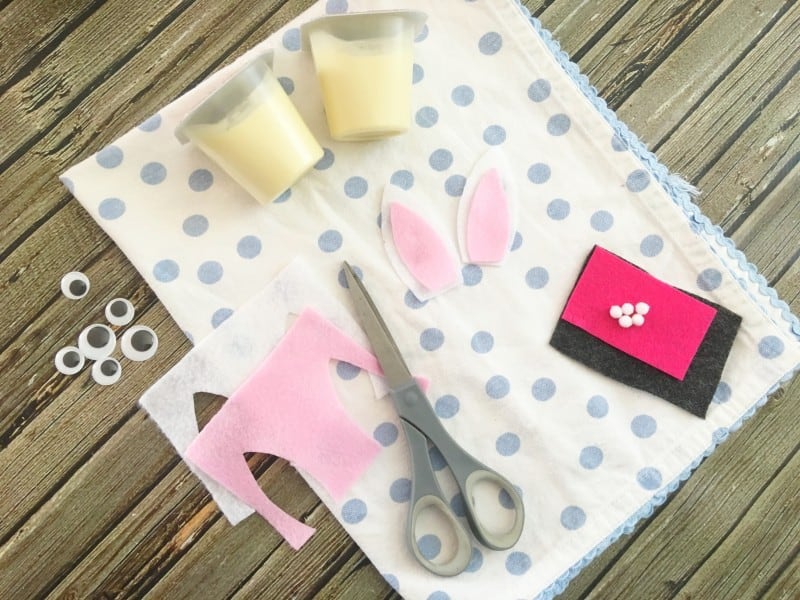 Using your light pink felt, cut out the inside of your bunnies ears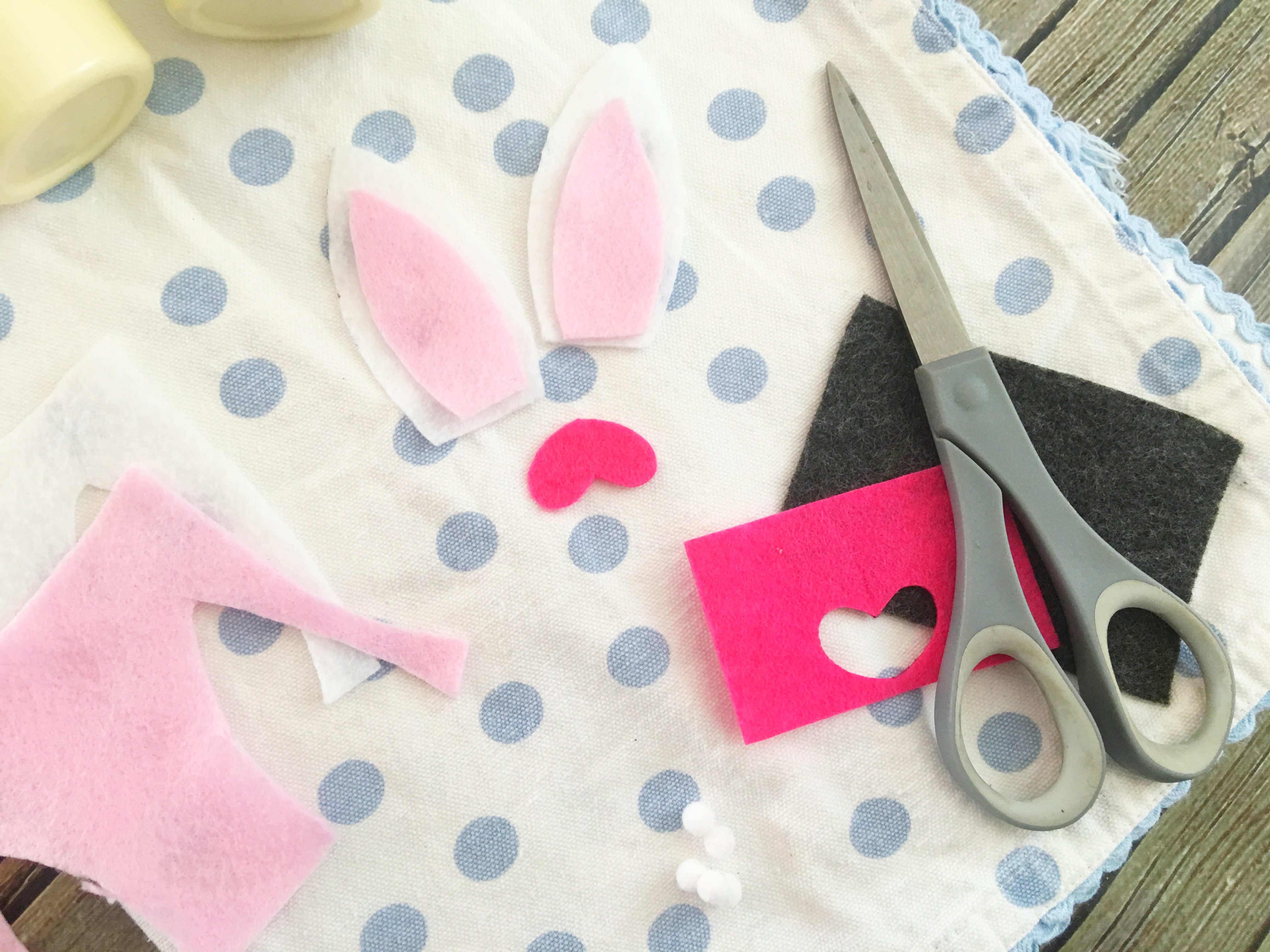 Using your bright pink felt, cut out your bunnies nose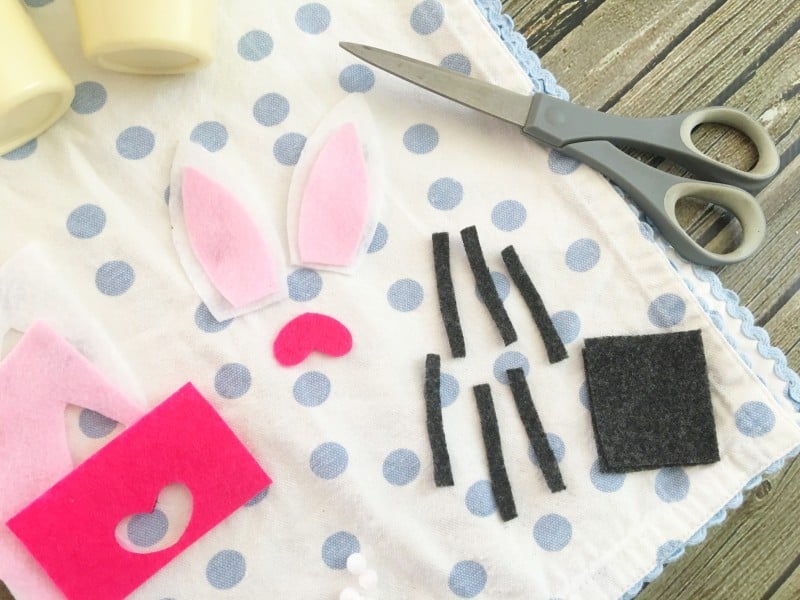 Now using your grey felt, cut out 6 rectangles for each of your bunnies whiskers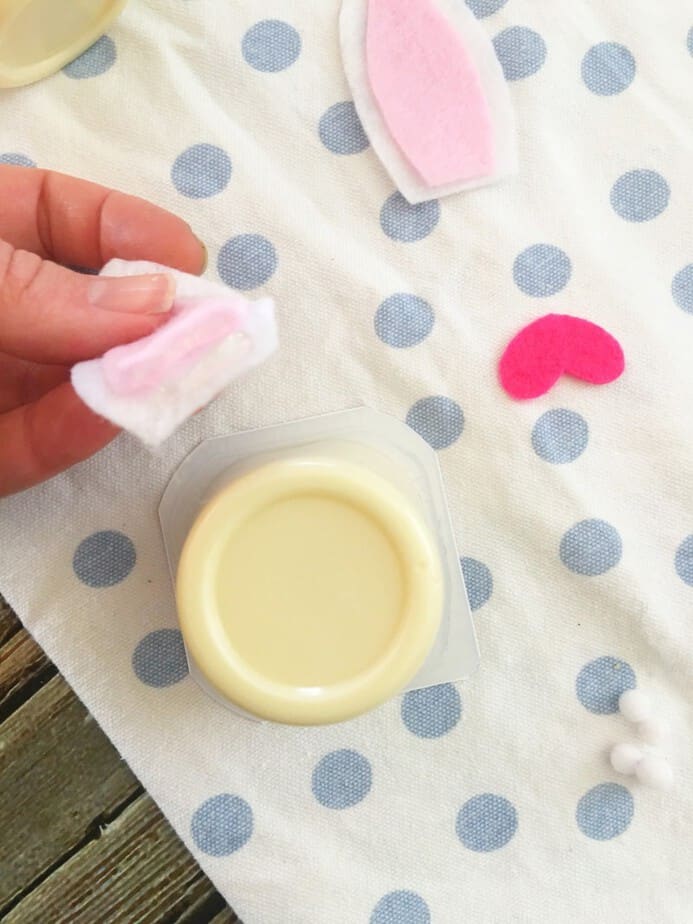 Now glue your light pink ears onto your white ears leaving the bottom open and unglued
Make two lines of glue onto the bottom opened part of your bunnies ears and glue them to the "top" (which is actually the bottom) of your Snack Pack®

Now your can glue your heart upside down on the front center of your Snack Pack®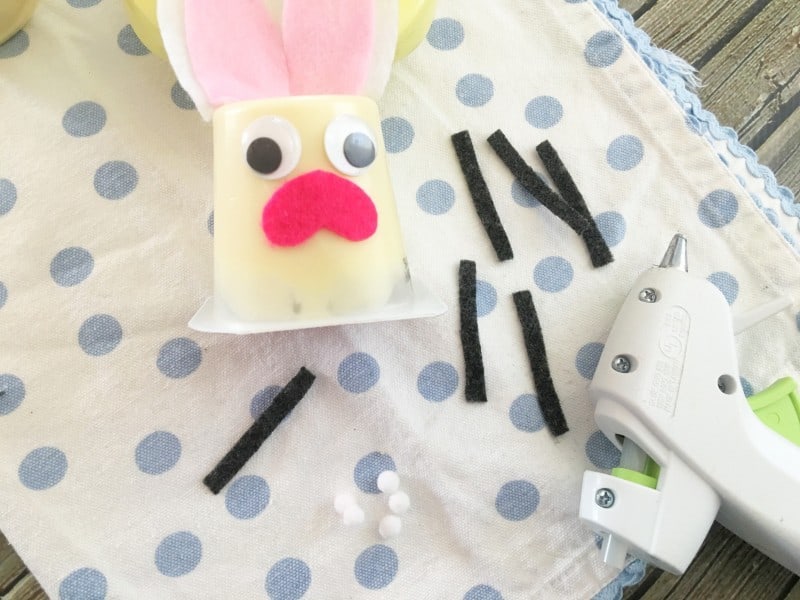 Glue your googly eyes just above the nose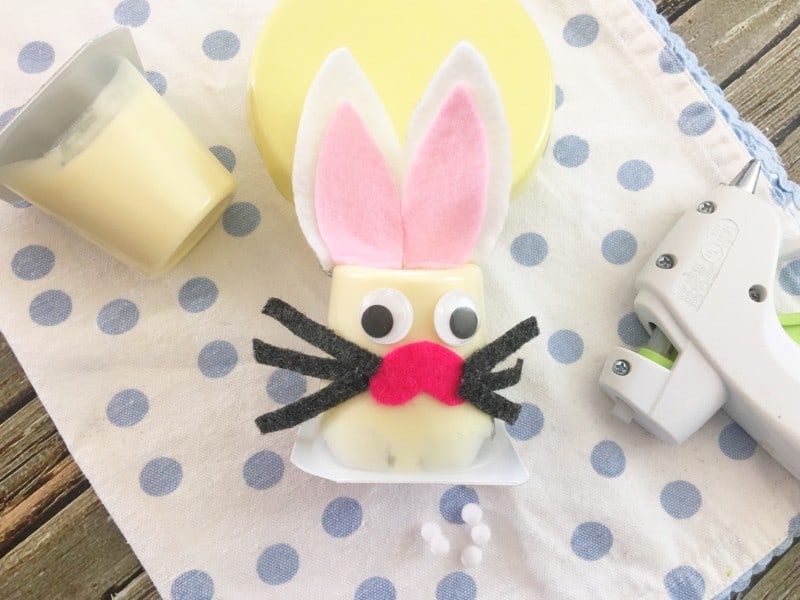 To finish your bunnies, glue three whiskers on each cheek of your bunnies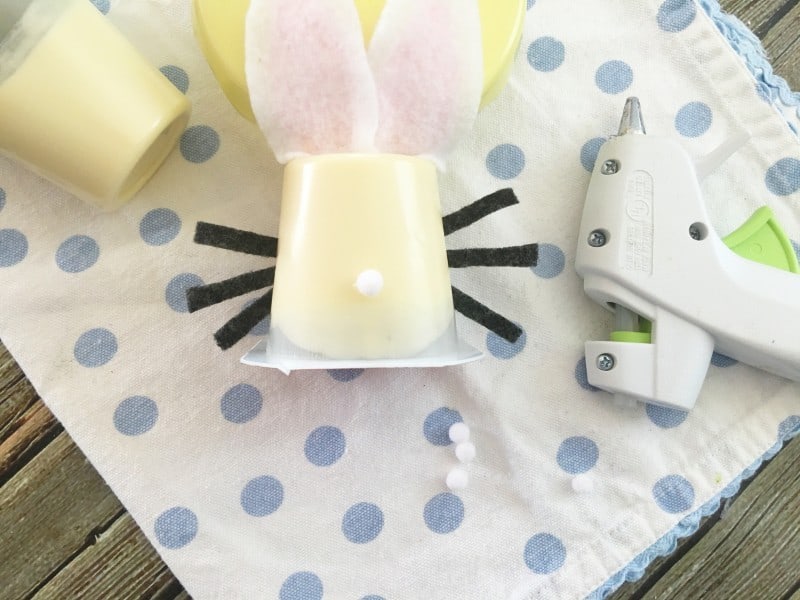 Turn your bunny around and glue the tail onto the back of your cup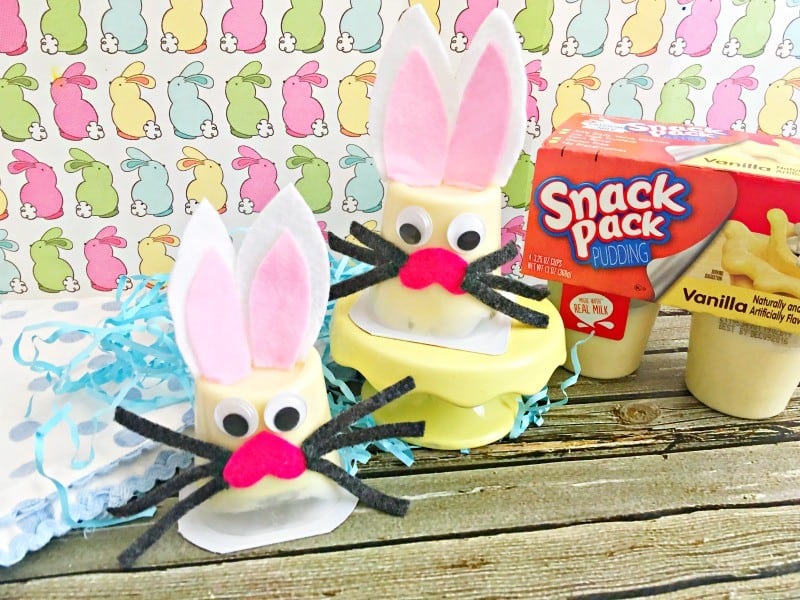 What are your favorite Easter and Spring themed snack ideas? Do you ever do pudding cup crafts for holidays?