Parents Guide to Buying a Violin for Beginners
My daughter recently started learning to play the violin after asking for 2+ years if she could. We'd been a bit hesitant to start because we'd both heard that it's a tough instrument to learn at first, but she has consistently asked and a spot opened up during the same time her brother takes guitar lessons with a wonderful, sweet teacher, so we decided to see what happened. She's loving it, she asks to practice daily, works hard to do her exercises between lessons and absolutely beams when she tells anyone she's learning to play the violin.  Absolutely the right decision for her!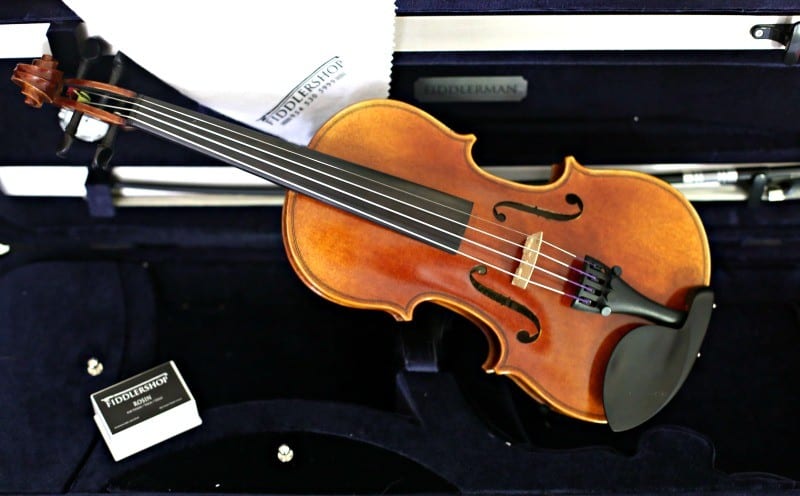 As she's been playing more, and gotten settled into the proper form while playing, etc., we have noticed that her instrument was getting to be a little small for her size. (That, and she spent all of April eating, so we knew a growth spurt was happening!) Once we discussed with Miss Martha (her teacher), we realized she was ready for the next size, and decided that we'd start looking for one to purchase instead of rent as we had been. I should have known that my search might be a little daunting…there are just so many things you have to keep in mind when buying violins! Luckily I came across an 
infographic by Fiddlershop.com
which helped me decide which one to get, and even which one NOT to get- ie, not worth extra money when shopping for a beginner player. Our friends at Fiddlershop asked me to share this infographic with you all, and sent us a beautiful violin kit in return. Opinions are my own.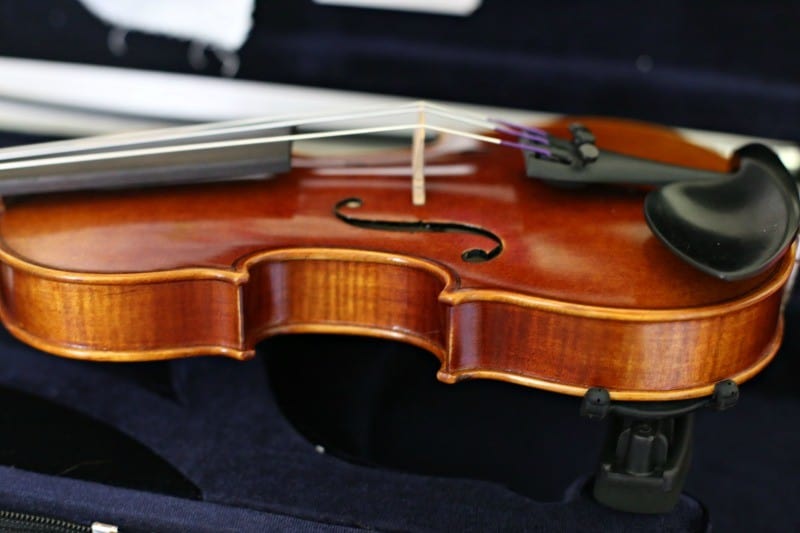 This infographic contains what parents need to know when buying a violin for their children. Read on to find out the correct violin sizes, materials, length as well as accessories!

One thing I did not realize was 1. super important and 2. not a one size fits all deal is a shoulder rest for the violin. We've only had our daughter in lessons for a few months and we've already gone through two styles of shoulder rest. The one Fiddlershop sent is by far her favorite- because unlike the others that were a sponge-like wedge that we secured with elastics, this one hugs the instrument body and doesn't slip around at all.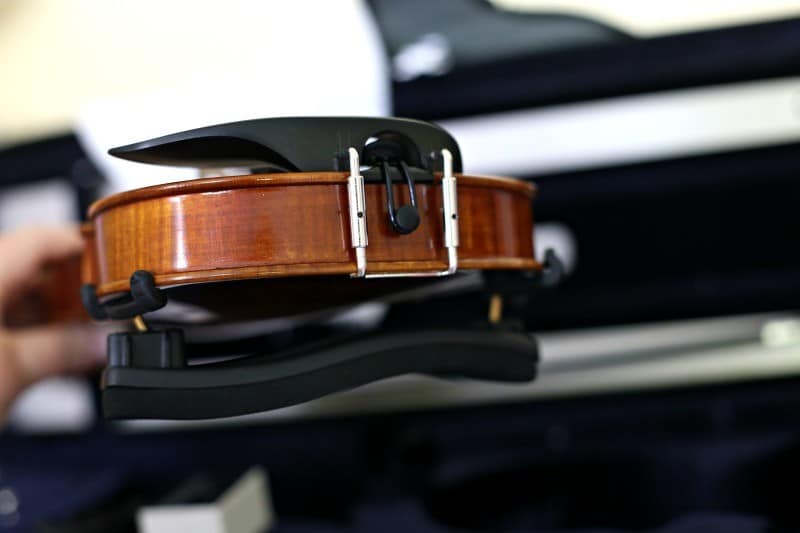 The rubbery foam on the bottom really lets that shoulder rest stay put on her shoulder so she's able to better focus on her grip, which is something that's proved challenging for her- she holds on too tight!
Watching my kids learning to play musical instruments, learning to read music, to develop that part of their brain, is truly a favorite part of parenting for me. It's not about the successes they have while playing, but the hard work, the dedication, and hopefully also the roots of a lifelong appreciation for music and the arts in general that are so great to see.
What do you think of the Parents Guide to Buying a Violin for Beginners infographic? Have you bought your child a violin? Another instrument?