Today's installment for the 12 Days of Christmas Cookies is Chocolate Covered Cherry Shortbreads !  These are fun and easy to make (oh wait. Most of my recipes are!!) and the kids can totally help!  Their grama loves chocolate covered cherries and she loves cookies so now she can enjoy two of her faves together..and have them made with love by her grandkids!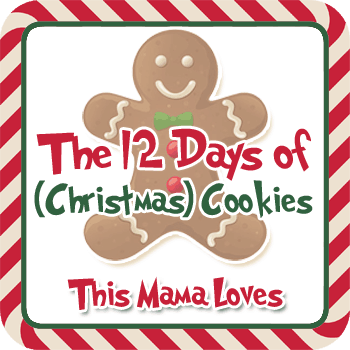 Bing Smart Search is like this whole new way of finding information, images, recipes and inspiration from any Windows 8.1 device.  With Smart Search, you don't have to open an app or a window, just swipe from the right to open the search bar or start typing in Windows and you can find your doc, photo, app, link, information,images…the list goes on and on.  When a web page comes up, you can preview the content before clicking on it.  With Bing, you get a "Smart" summary of results. For a variety of popular searches, you'll see a rich, visual summary of the most relevant information from across the web and apps. We've all gone to sites that matched search terms only to find the content is not relevant to what you were looking for, right?   Bing Smart Search is how I found inspiration for many of the cookie recipes shared in the 12 Days of Christmas Cookies Feature!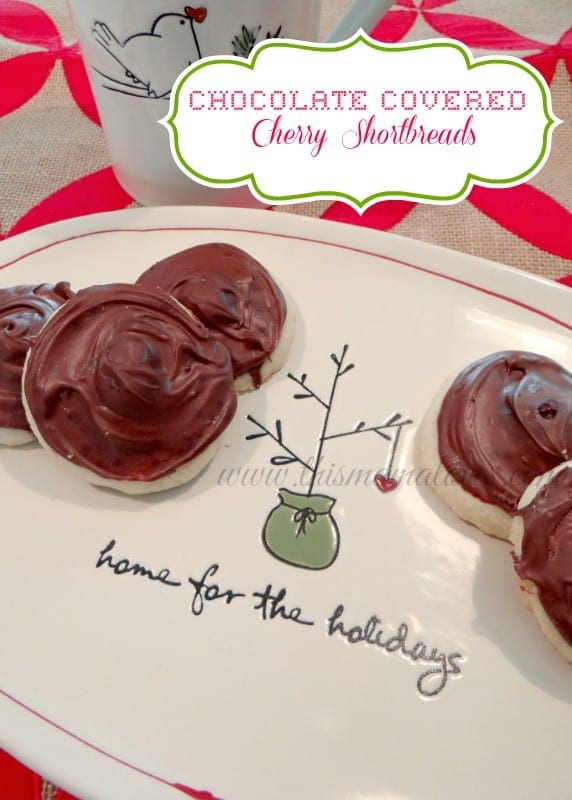 Ingredients:
1 cup granulated sugar
2 cups softened butter
4 cups of all purpose flour
4 dozen maraschino cherries
1 cup melted milk or dark chocolate
1 tsp cherry extract
Makes approximately 4 dozen cookies
Preheat oven to 350 degrees
In the bowl of stand mixer, combine softened butter and sugar.  Cream together until smooth.  Gradually add the flour until well blended.
Make tablespoon size balls of dough by rolling between palms.  Press into approximately 1/4″ thick discs and place on cookie sheet.
Make indent in the top of each cookie with spoon or finger and place 1 maraschino cherry inside.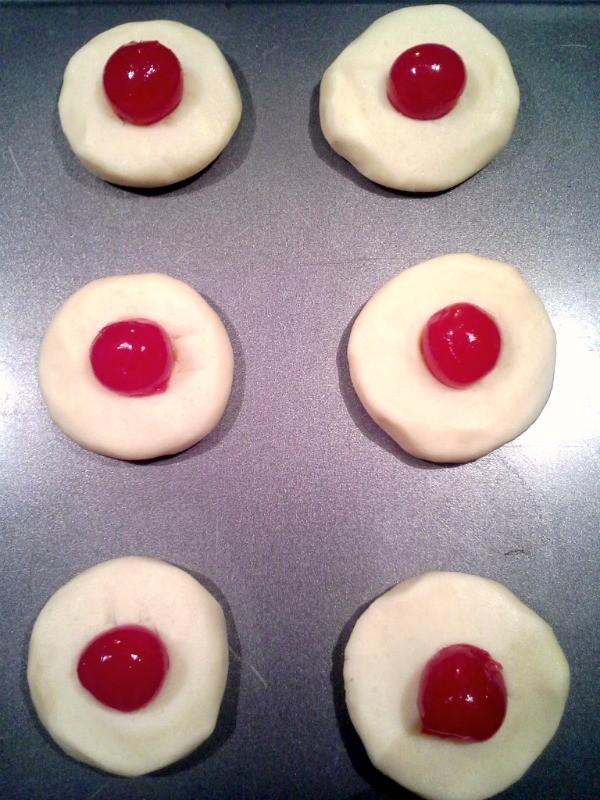 Bake in preheated oven for 8-10 minutes.
Once cookies have completely cooled, cover the tops of each cookie with melted chocolate mixed with cherry extract.  Allow chocolate to completely set and harden before serving.