Here are some gift ideas for women – not just for holiday time! Some of these items were received in exchange for gift guide inclusion- some were donated to those less fortunate.  Opinions are my own.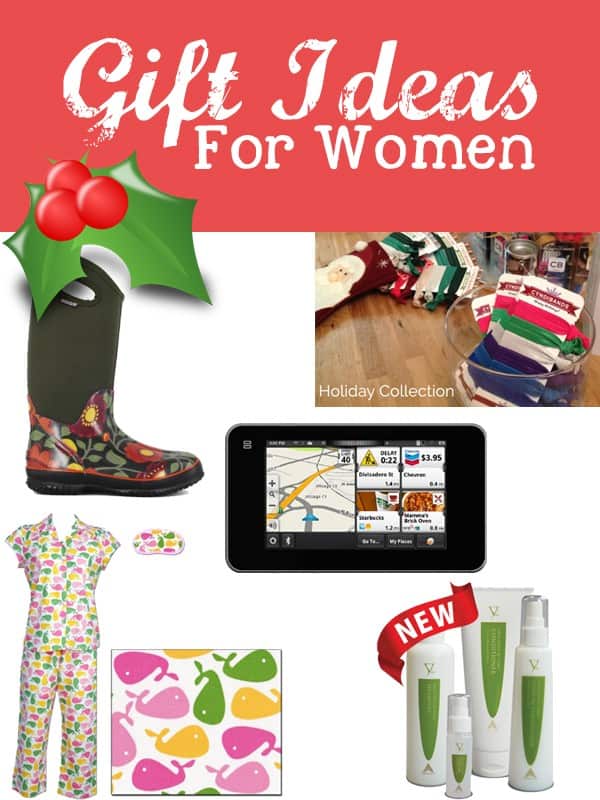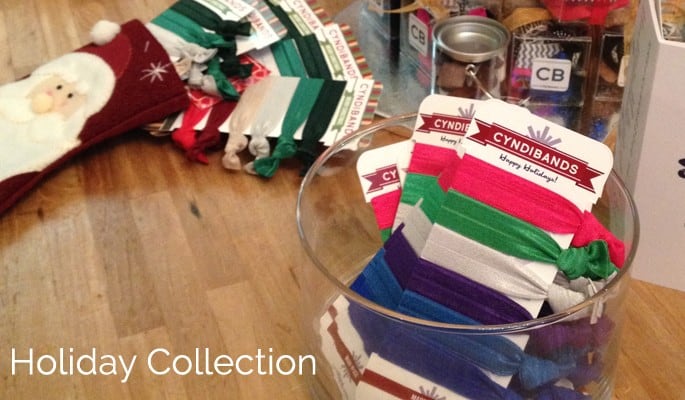 Quality hair ties are pretty hard to come by. Most of the ones found in the supermarket only last for a week or two as best, and honestly, I lose them just as often as I break them. And don't even get me started on how often my hair gets damaged by them.
Thankfully, Cyndi Bands are much different than your typical hair tie.
Available in huge variety of colors and prints, the Cyndi Bands are wider and much more comfortable to wear than the standard thin variety found in stores. Plus they are super gentle on your hair.
Each Cyndi Band is made from a soft, flat elastic that will not snag or damage you hair. Even better – the days of being frustrated over ponytail creases are now over!
Cyndi Bands are currently available as a hair tie or as a headband, and come in multiple pack sizes. There are tons of different sets to chose from and there is even the option to create your own custom set full of all your favorite colors!
Gift sets are available, as are some really cute holiday gift tags – each with its own Cyndi Band of course! You can even have your hair ties and headbands personalized with your company logo for a big event.
Not only do these hair ties look great in your hair, they also look nice around your wrist; meaning that you will never have a reason to be without a hair tie again!
YUKO Hair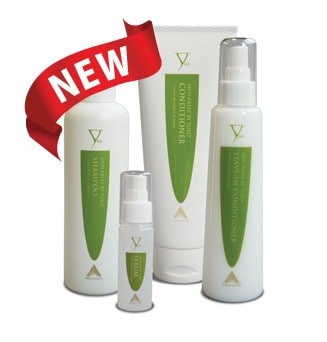 Yuko's Anti-Frizz Shampoo, Conditioner, Leave-in Conditioner and Anti-Frizz Hair Serum are perfect for getting hair holiday ready and are fantastic for any hair type.
· These are great products for the holiday season as they leave hair, smooth, silky and shiny and provide hair with nutrients, protect it from harsh weather, and keep it from getting dry and brittle.
· The products make hair more manageable and healthy not only through the holiday season, but all year long. Additionally, Yuko uses gentle formulations that include naturally-derived ingredients and are free of harsh chemicals like sulfates, petrochemicals, parabens and sodium chloride.
· The 'ANTI-FRIZZ BY YUKO' Home Hair Care Line is available to consumers at more than 70,000 salons worldwide as well as Amazon.com and www.YUKO-USA.com.
My favorite thing about the Yuko line?  It actually works.  I've been ready to chop off my hair I have hate hate hated the frizz so much but in the few weeks I've been using Yuko I've seen a big difference and it makes me less crabby.
I've needed some good waterproof boots for a long time. I have kids who love to play in the snow and i want to be out there with them! I have a super WIDE foot and wear these with ease. We've had a few snow events here already and I'm ecstatic to say that my feet were both warm and dry.  That's a win!  Now I just need to get myself some snowpants…
Height: 15"
100% waterproof
Constructed with 7mm waterproof Neo-Tech™
Bogs Max-Wick moisture wicking technology to reduce moisture and stay comfortable
Non-slip and non-marking outsole
DuraFresh biotechnology activates to fight unwanted odors
Dual-density,contoured EVA insole
Easy pull-on handles
Comfort rated from temperate to -40°F/-40°C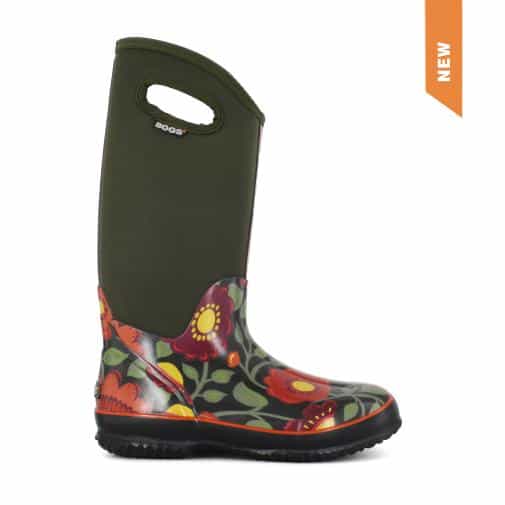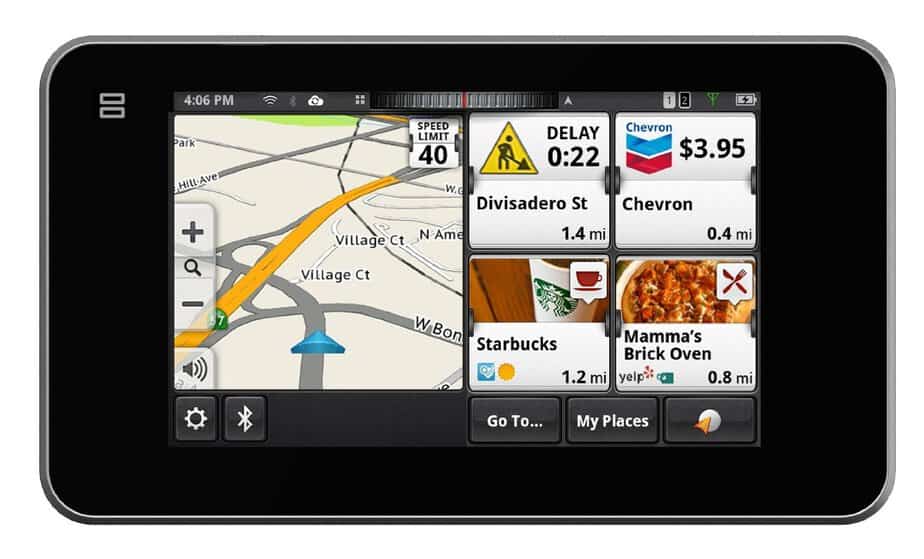 If she's anything like me….having a GPS is a safety measure everyone will appreciate.  Having a GPS that can help you find a good restaurant/shop/place to sleep? Priceless. For those of us who don't have a new car that's equipped with a built in bluetooth GPS, we have to look to after market availability.  Magellan meets that need.  Now I just need the back up camera.  That's on my wish list for 2014.  We drive 3 older vehicles- 1997, 2001, 2004 (my van) and none have the backup camera nor blue tooth enabled.  In fact, none has a phone input.  Two do have combo CD/Tape decks though!
So why a SmartGPS?
Save money by receiving gas prices, based on your location from your preferred stations
Connect to Dash and Send Destinations and Contacts to SmartGPS from your Smartphone
Receive Dynamic Navigation Content Automatically: Best Parking, Weather, Traffic Camera Alerts by PhantomALERT
Yelp & Foursquare: Reviews, Ratings and Money-saving Deals Received Automatically
Wi-Fi and Bluetooth along with premium & safety features: Speed Limit Warnings, Hands-free Calling, Customizable Screens, Free Lifetime Map Updates & Traffic Alerts and more
Other Ideas and Suggestions:
Camera Strap and/or case/bag.
No matter what size the camera, there's usually a cute strap or bag available for it.  I like matchy sets myself.
Nice Pajamas
– I discovered The Cat's PJs through another blog recently and holy moly. I'm in love with 80% of their pajamas. Of course, I adore bed, and pillows, and pajamas. So there's that. But some nice pajamas will be very appreciated!