I love adding a little splash of summer to my kitchen whether it's with fresh flowers, colorful vases, or cute tea towels.  I've made several summer tea towels lately using fruit for inspiration.  These Citrus Stamped Tea Towels are my favorite.  They also make a great, inexpensive hostess gift too!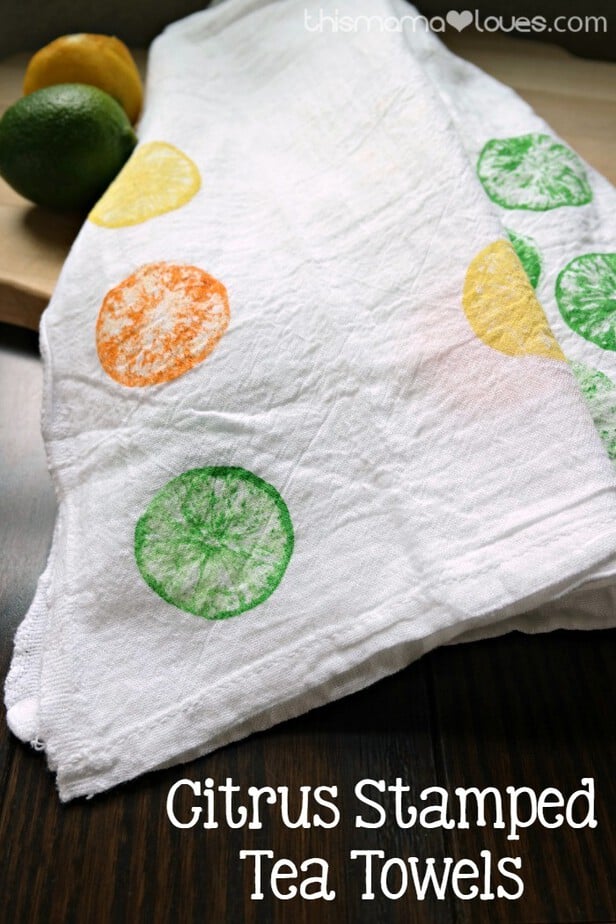 Citrus Stamped Tea Towels
Supplies:
Flour Sack Towels
Fabric Paint or Multi Surface Paint
Lemons, Limes, Oranges, or Other Citrus Fruit
Paper Towel or Newspaper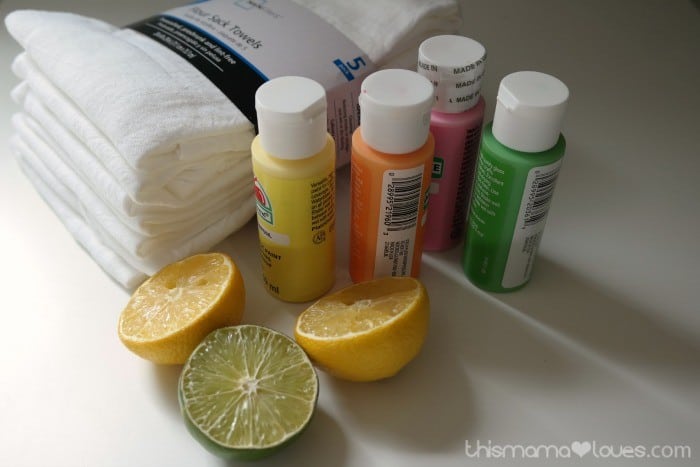 Instructions:
Cut the citrus fruit in half.
Apply a small amount of paint to a throw away plate.  I used several colors.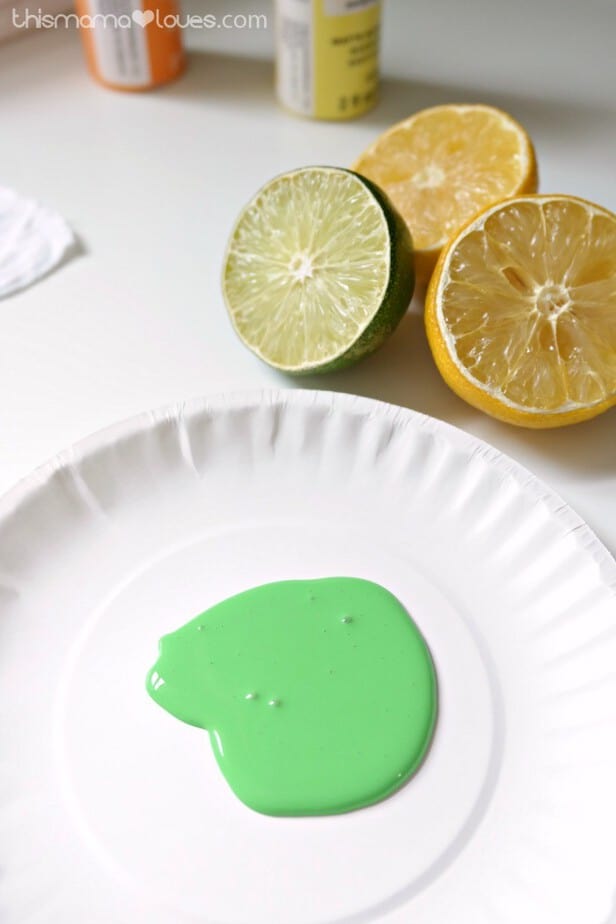 Lay the towel out with newspaper or paper towel underneath to protect your work surface.
Dip the fruit half into the paint and gently blot the access paint onto a paper towel or piece of news paper.  You may want to use a foam paint brush to apply the paint, leaving it a little heavier on the edges.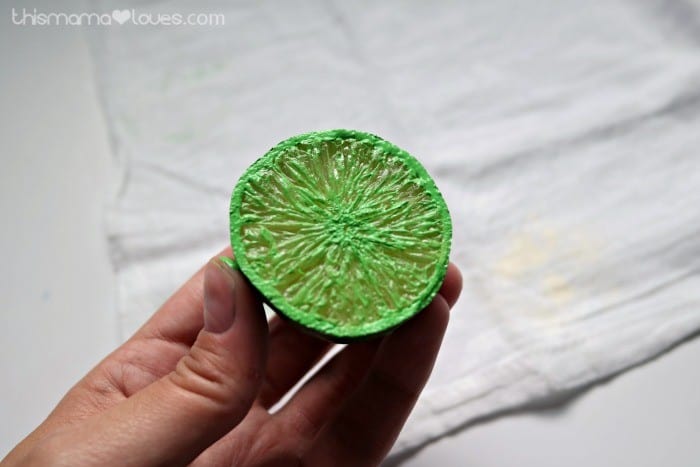 Gently press the painted fruit against the towel.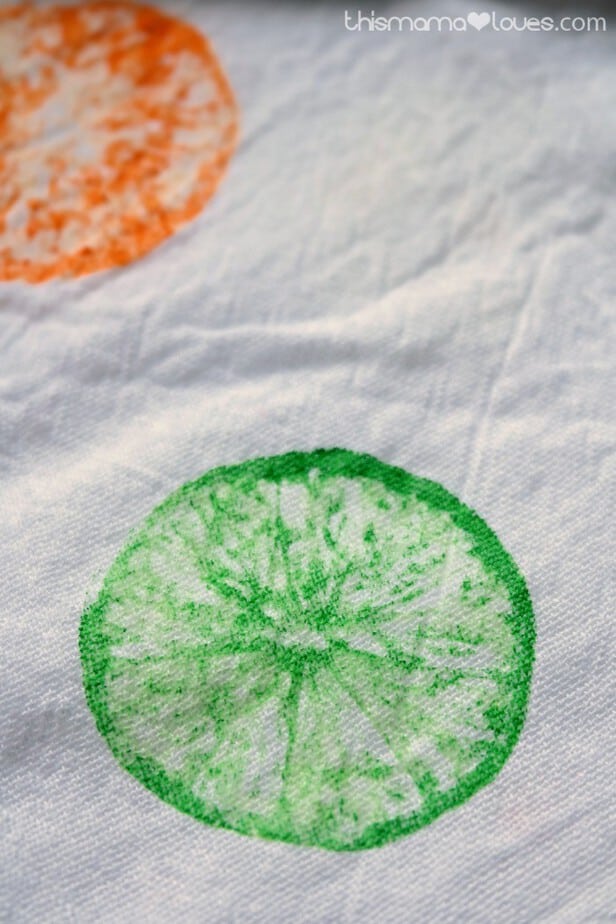 If the paint is too thick the stamp will not look like your citrus fruit.  If the paint is too thin the stamp will be too faint.  I recommend practicing on a paper towel several times to make sure you have your technique just how you want it.
I added the stamps along the bottom and one side of the towel to create a border.  Be sure to allow the paint to dry completely before folding or washing.
I also made a watermelon inspired tea towel by painting the bottom several inches pink and adding a green border to the edge.  I added "seeds" with a black paint pen.  It turned out cute too!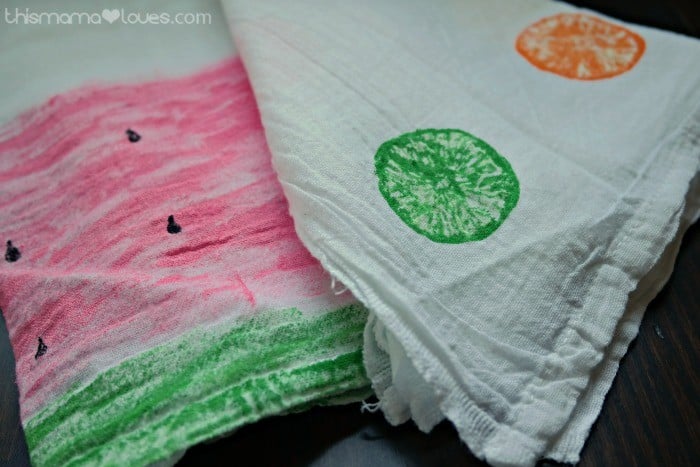 Get creative and mix and match the fruit inspired towels with bright solids or stripes.  They're a great way to brighten up the kitchen for summer!