Growing up I think I might have looked forward to eating the roasted pumpkin seeds my mom made more than actually carving the pumpkins and as a grown up, I know that I do.  It's something that my kids look forward to as well and even the toddlers love for a snack.  With 5 kids carving pumpkins, there are a lot of pumpkin seeds to roast.  This year I thought I'd make some a few different ways with some new seasoning combinations, hoping to have some for myself that the kids wouldn't want to eat.  I haven't had any luck with that.  They even love these Coconut Oil Roasted Pumpkin Seeds with Basil, Lime, and Sea Salt!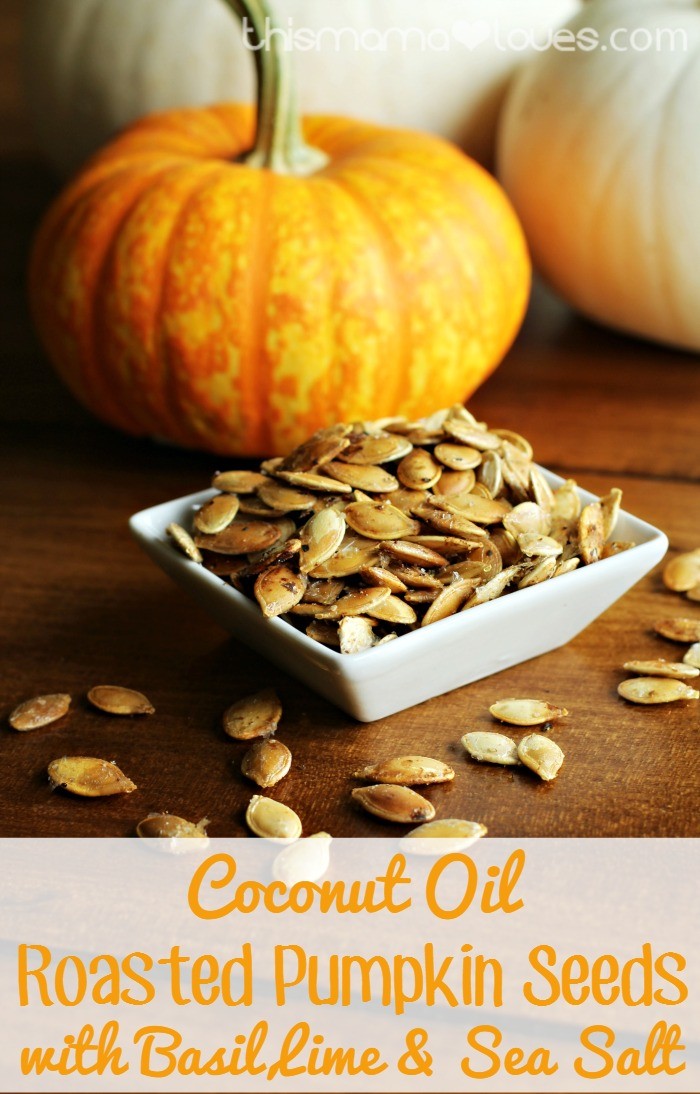 Coconut Oil Roasted Pumpkin Seeds with Basil, Lime, and Sea Salt
Ingredients:
Pumpkin Seeds
Coconut Oil
Sea Salt
Dried Basil
Lime Seasoning Blend (It's like Lemon Pepper but Lime)
Lemon or Lime Juice
Garlic Salt
Cumin (Optional)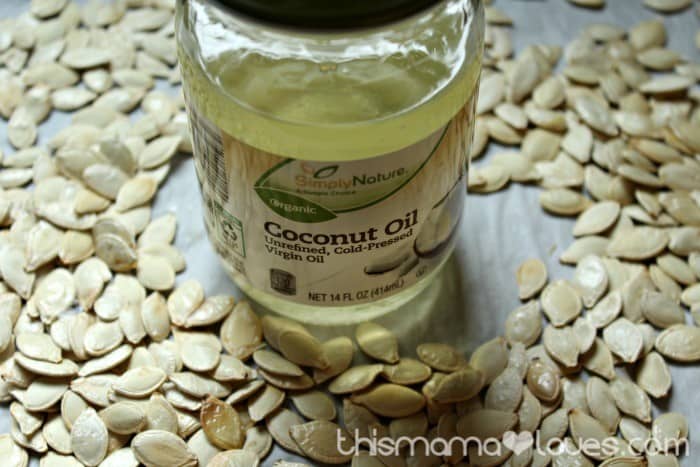 Instructions:
Begin by making sure the pumpkin seeds have been completely separated from the rest of the pumpkin "guts" and sorted, removing any tiny seeds or seeds that are very thin.  Rinse seeds well to remove as much slime and residue as possible.  This is a really good job to make the kids help with, especially if they plan to help eat the roasted pumpkin seeds too!
Preheat your oven to 200 degrees.
Once the seeds are sorted and rinsed well lay them out in a thin layer on a baking sheet lined with parchment paper.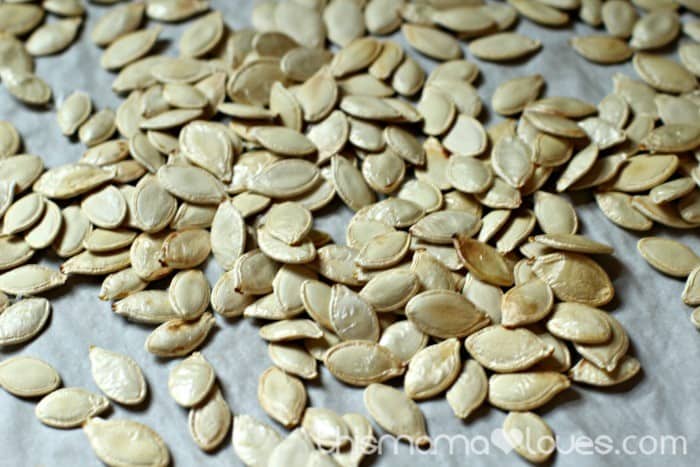 Bake the seeds in the oven at 200 degrees for 2-3 hours, slowly roasting them at the low temperature.  For this part the seeds will not have any oil or seasonings and will be simply drying.
Once the seeds have mostly dried out toss them in a light coating of coconut oil and spritz with lemon or lime juice.  How much oil you use will depend on how many seeds you have.  You want them to be lightly coated.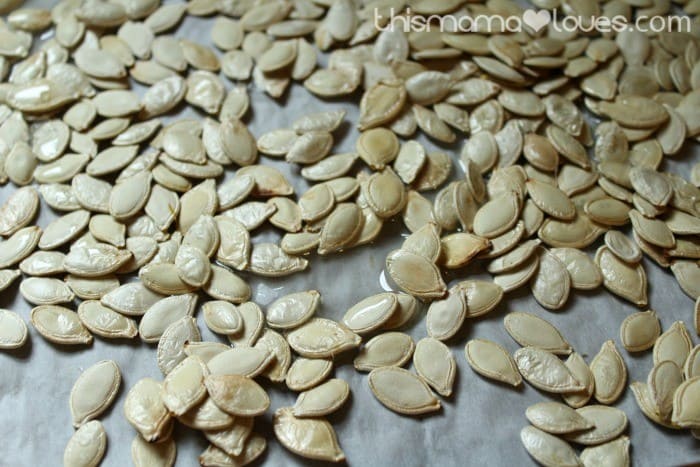 Turn the oven up to 300 degrees and return the seeds to the oven.  Continue baking them for approximately 15 more minutes or until they start to brown, stirring them partway through.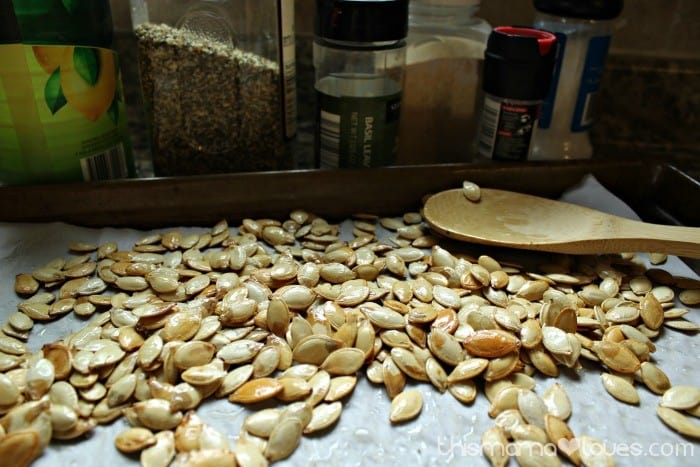 Remove the roasted seeds from the oven and toss with all of the seasonings.  Again, how much you use will depend on how many seeds you have but all so your taste.  I like mine heavily seasoned so use more than you may.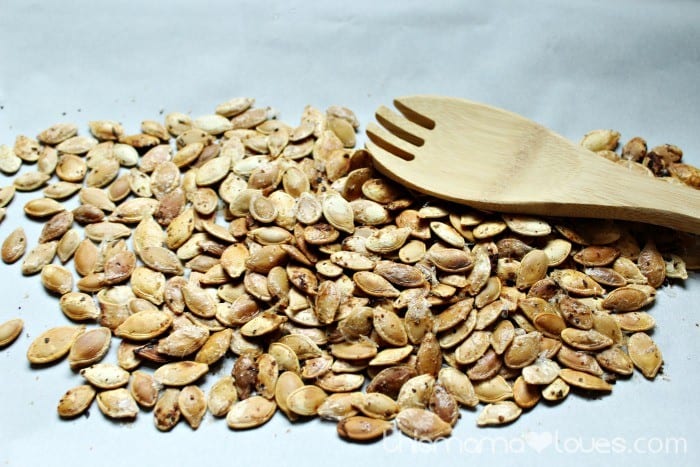 Return the seeds to the oven and roast for an additional 5-8 minutes.
Remove from oven and serve!  Or store for a fall gathering if you can resist eating them all!