The reviewer has been compensated in the form of a Best Buy Gift Card and/or received the French-Door Refrigerator with Keurig® K-Cup® Brewing System at a reduced price or for free.
French Door Refrigerator with Built in Keurig Machine
We just moved into our new home a few weeks ago.  In the chaos of movers unloading the truck, BestBuy showed up with our new French-Door Refrigerator with Keurig® K-Cup® Brewing System. While a crazy time for an appliance delivery, it worked out quite nicely because one of the movers was in need of a new fridge and we were able to do an act of kindness we hadn't anticipated.  The fridge that was here was ok, but we really wanted a fresh start with the fridge and were excited about having a French Door refrigerator.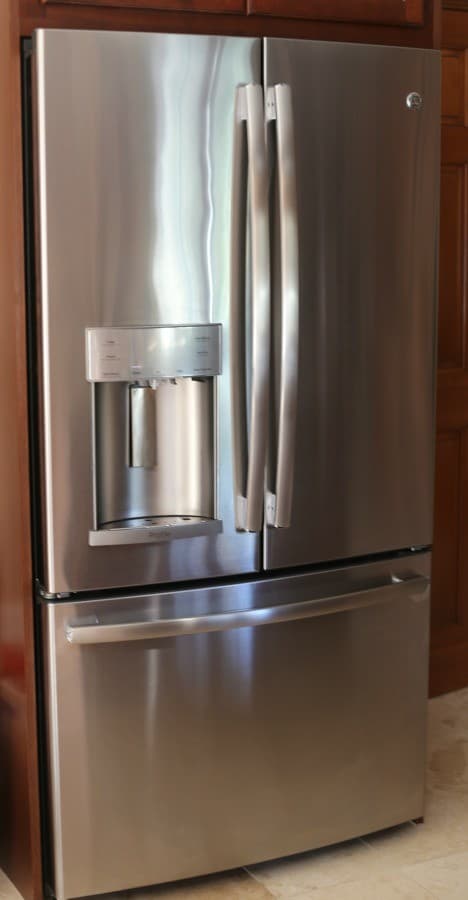 Ok. Mr. Martin was excited about the French Door. I was downright giddy about a Keurig system BUILT IN to my fridge.
The door where the Keurig system lives has narrower shelves than other fridges we've seen.  It did take a little adjusting to figure out what would go best in these, but as the one who's home the most and who cooks the most, I am quite happy with it. I have all of my spices that need refrigeration right in the door for easy access and our most frequently used condiments and stuff are always right at hand. This means the rest of the fridge isn't home to spices shoved way in the back, etc.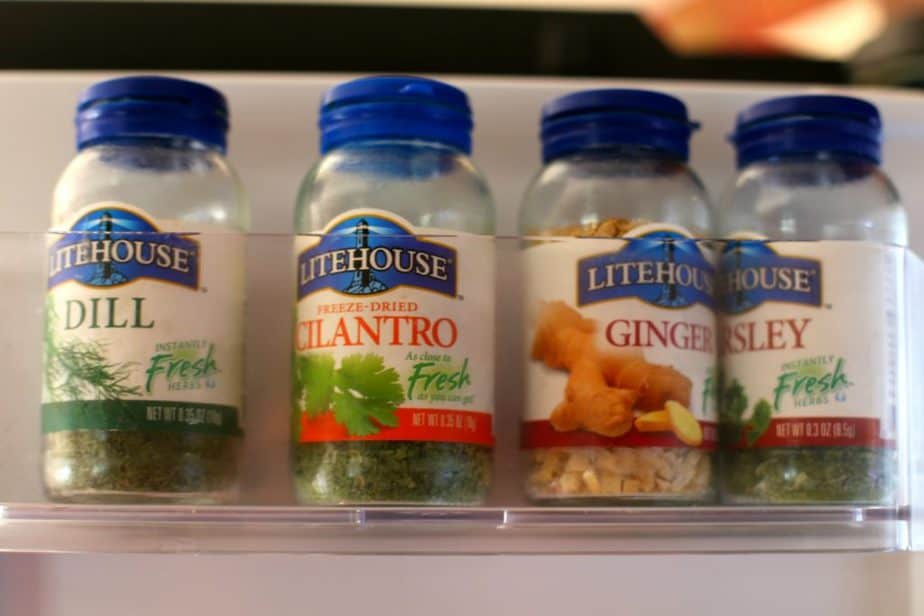 But really, it's 2016. A fridge does it's job. Keeps foods cold, some spots have varyiable temp controls… oh, but this fridge has LED lights! So much light in the fridge! Makes me downright happy. A fridge has a lot of shelving to hold different kinds of food in different places, adjustable temps, maximized use of space, etc. That's how today's refrigerators work. GE has taken things a step further in adding drawers that can be more or less humid than other drawers, because your lunch meats and produce do not need the same levels of humidity!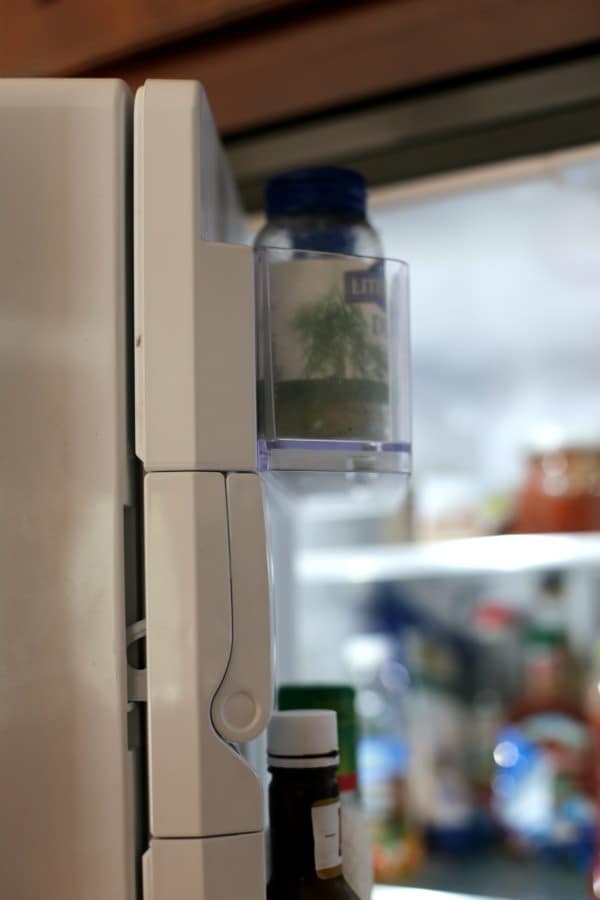 A feature parents will love: A Turbo Cool setting drops interior temperature to maintain freshness after frequent openings. If your house is like mine, the door of the fridge is opened, someone stands there staring, closes it, opens it, walks away, closes it, opens it, etc. approximately 182312 times per day (an average I just made up for this post). Which is why we've never before kept milk in the fridge door for fear it wouldn't stay cool enough. But our friends at GE must have someone working there who's kids are kindred spirits to my children and are door leaver openers and they have made this a non concern for me. Again, happy!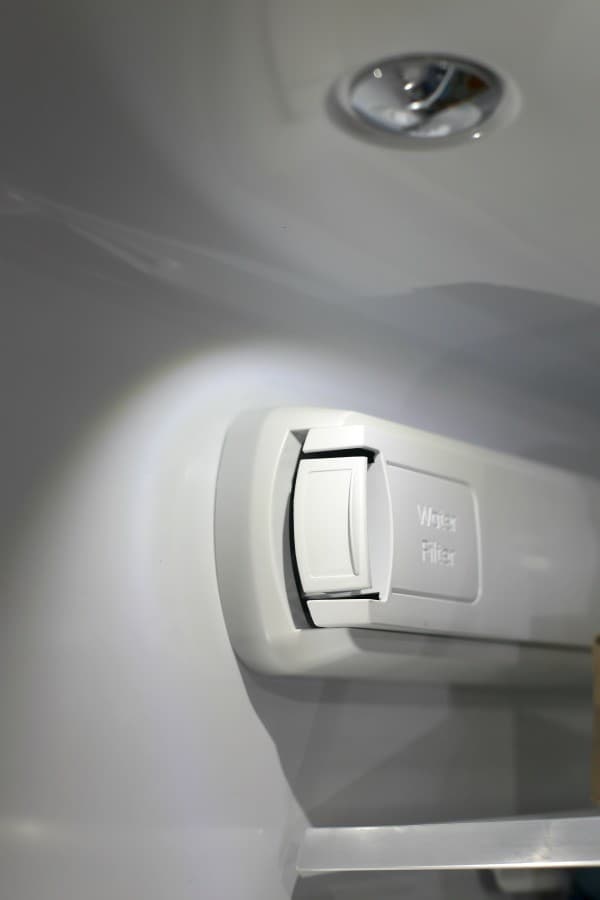 It's really about the Keurig, though. I can lay in my nice warm bed, schedule hot water through the GE Kitchen App, and enjoy ultimate convenience every day. In my house. Even when it's snowing and wicked cold in the winter. It's like a fancy pants hotel only it's here in my house in my little town in Connecticut. And I love it. I may actually start inviting passersby on the street to come have some fresh, hot coffee from my fridge!
Ok maybe not that far.
But seriously, how cool is it that we can walk up to our fridge and get ice cold water, ice cubes OR hot water? It's also nice having different water temp settings so when the kids may want hot cocoa or my 11 year old wants some tea…I know and they will know what to expect for temps and we're not heating up a whole pot of water for a few small cups of a nice hot beverage.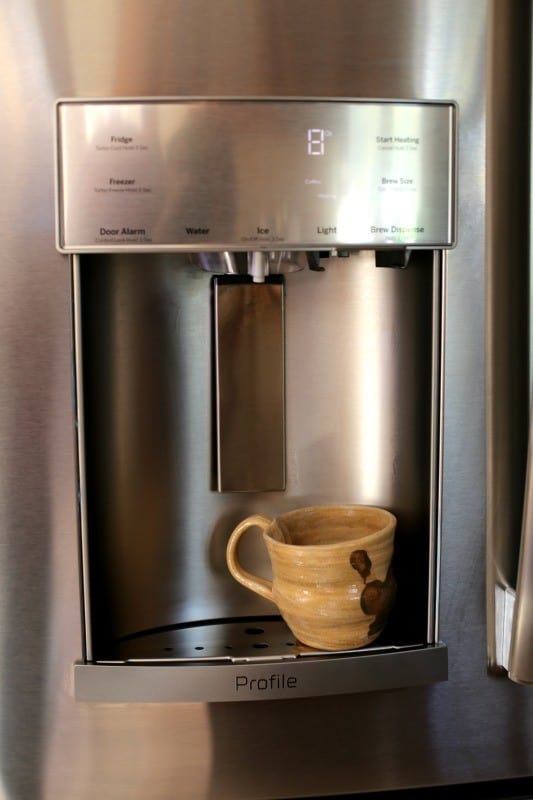 Have you checked out the French-Door Refrigerator with Keurig® K-Cup® Brewing System? What are your favorite features? (I already know the answer…hello! Hot fresh coffee!)