If you have found that you are more tired lately, it could be your bedroom that is causing the problem. A bedroom should be peaceful and tidy to ensure you can relax and get a good night's sleep. By getting around 6 to 8 hours of sleep each night, you will feel more energetic, motivated and fresh which will allow you to be more productive the following day. So if you are struggling to get some shut-eye, keep reading to find out how you can drift off to sleep effortlessly using these tips from a not so sleepy guest writer.
How To Create The Perfect Bedroom For Sleep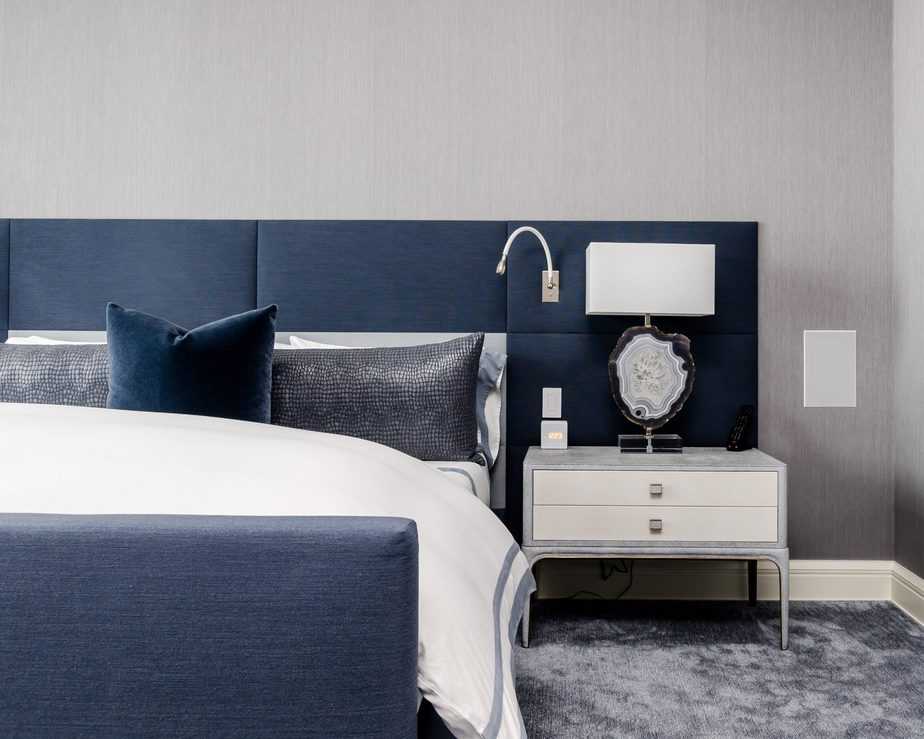 Clear the clutter
Your bedroom should give off the right peaceful vibes, and if your room is cluttered and messy, it's going to cause issues. Get rid of items that aren't needed or place them in another room of the house. If you are short on space, invest in some trays that you can slide easily under the bed to create extra storage. Plus if it's out of sight, it means it's out of your mind and will help get your sleep back on track. If you don't already have a nightstand with drawers, consider buying one as this will be beneficial.
Create a serene vibe
A calm, peaceful vibe is essential to a good night's sleep. To sleep soundly through the night you need to create a haven of tranquility. You can do this in a number of ways like painting the walls in a calming color or matching your bedroom furniture. Colors you should consider for your bedroom include blue, green, white, violet, and grey as these are all relaxing colors that can help reduce stress. Having a bedroom set of furniture like ones from bedroomfurniturediscounts.com can help the room come together and can even save on space.
Change your mattress
Having the right mattress is important and can make all the difference to getting plenty of sleep. Ideally, you want a mattress that offers support and comfort for your body. It should be a good, well-made mattress that will improve your quality of sleep and reduce aches and pains. It's recommended that you change your mattress every 6 to 8 years as over time they lose their durability. As you'll spend a third of your lifetime in bed, you should buy a mattress that is going to ensure you get enough sleep.
Block out any light
Having any kind of light on in your bedroom can affect your sleep. Even light from the street can impact the quality of sleep. Fit blackout blinds in your bedroom windows to ensure that no light can creep through. Switch off your lamp, television, computer, and try not to take your phone to bed with you. If you use your phone as an alarm, buy an alarm clock and leave your phone in another room. When it's dark, the artificial light from your phone can alert your brain and trick it into thinking it's time to get up.
Cut down the noise
If noise levels are causing problems with your sleep, find ways to cut it out. If someone in your house is watching TV loud at night, ask them to turn the volume down. You may want to soundproof your room if the noise is coming from outside like traffic. Try hanging heavy drapes on windows to soak up some of the noise. Earplugs are another option that will block out any sound and ensure you sleep peacefully through the night.
Find the right temperature
To make sure your sleep is undisturbed through the night, you need a good sleeping environment and that means having the right temperature too. Although it comes down to personal preference, anything between 60 to 67 degrees is considered to be the ideal temperature. In months when it's much colder and dryer, consider using a humidifier to regulate the air in your bedroom as humidity can help you have a restful sleep.
Use relaxing scents
When you are trying to drift off, you need to be as relaxed as possible and natural scents such as lavender, vanilla, and jasmine can all affect your mood, calming you down and helping you de-stress before sleep. Ways that you could incorporate these scents into your nighttime routine include lighting a candle, putting a few drops of essential oils on your pillow, using a night cream, or even washing your sheets with scented detergent.
Hopefully, by following these tips outlined in the post for creating the perfect bedroom for sleep, you will be able to relax, unwind and get your much needed rest back on track.